Marvel Teases Return Of Jonathan Hickman
Mar 20, 2019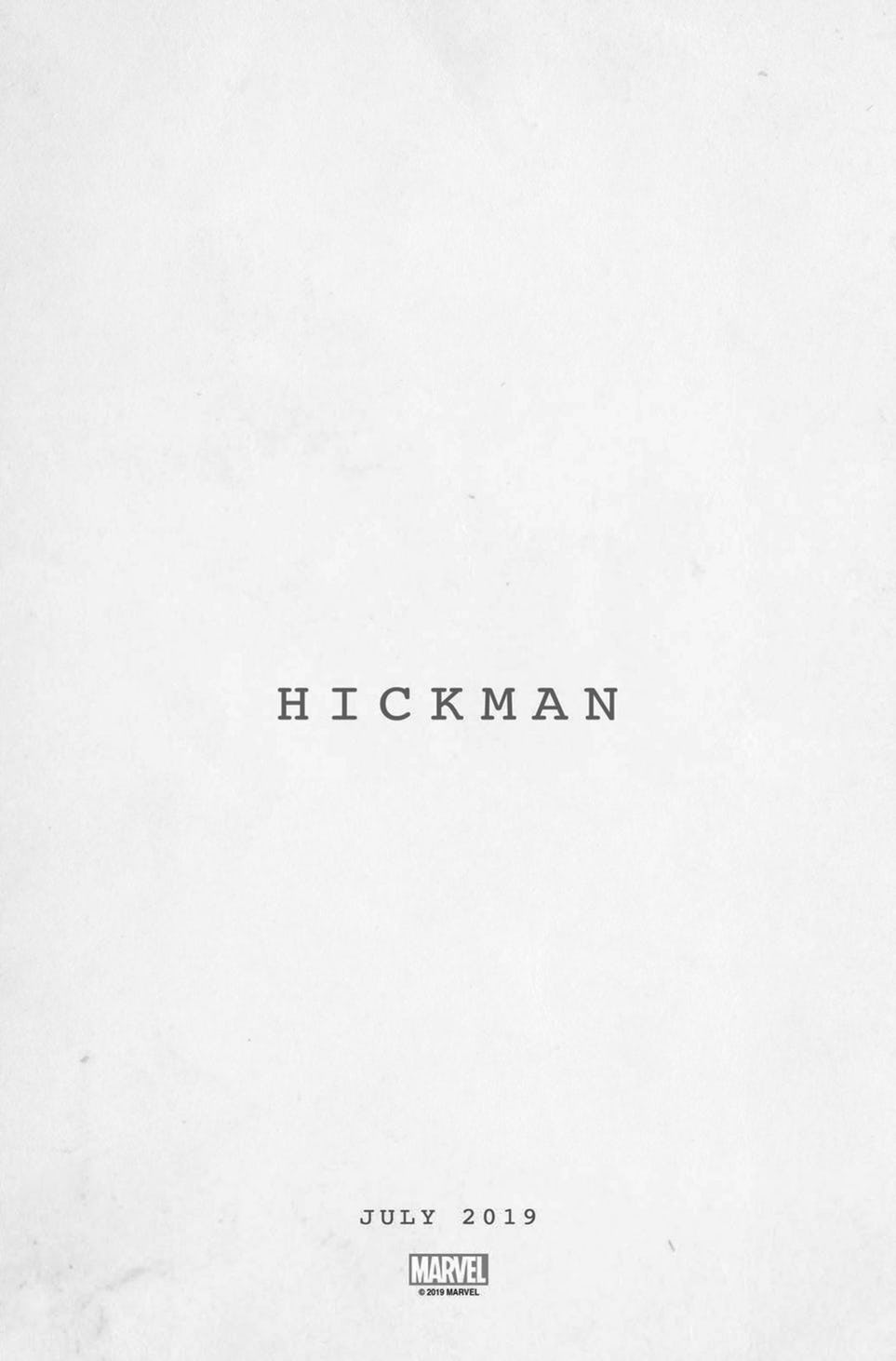 Marvel is teasing the return of writer Jonathan Hickman in this week's comics.
A teaser simply reading HICKMAN appeared in March 20 comics, similar to a teaser revealed last week.
"When two aggressive species share the same environment, evolution demands adaptation or dominance," read the March 13 teaser from Marvel.
Jonathan Hickman hasn't written for Marvel since the 2015 Secret Wars event. The writer previously worked on the creative teams of The Avengers, Fantastic Four and was the creative force behind Image's The Nightly News, The Manhattan Projects and East of West.
The yet-to-be announced project is set to launch July 2019. Marvel will give more details about the project at the "Next Big Thing" panel at C2E2.