R.L. Stine, Garth Ennis and More Contribute To "Shock Vol. 2"
Mar 20, 2019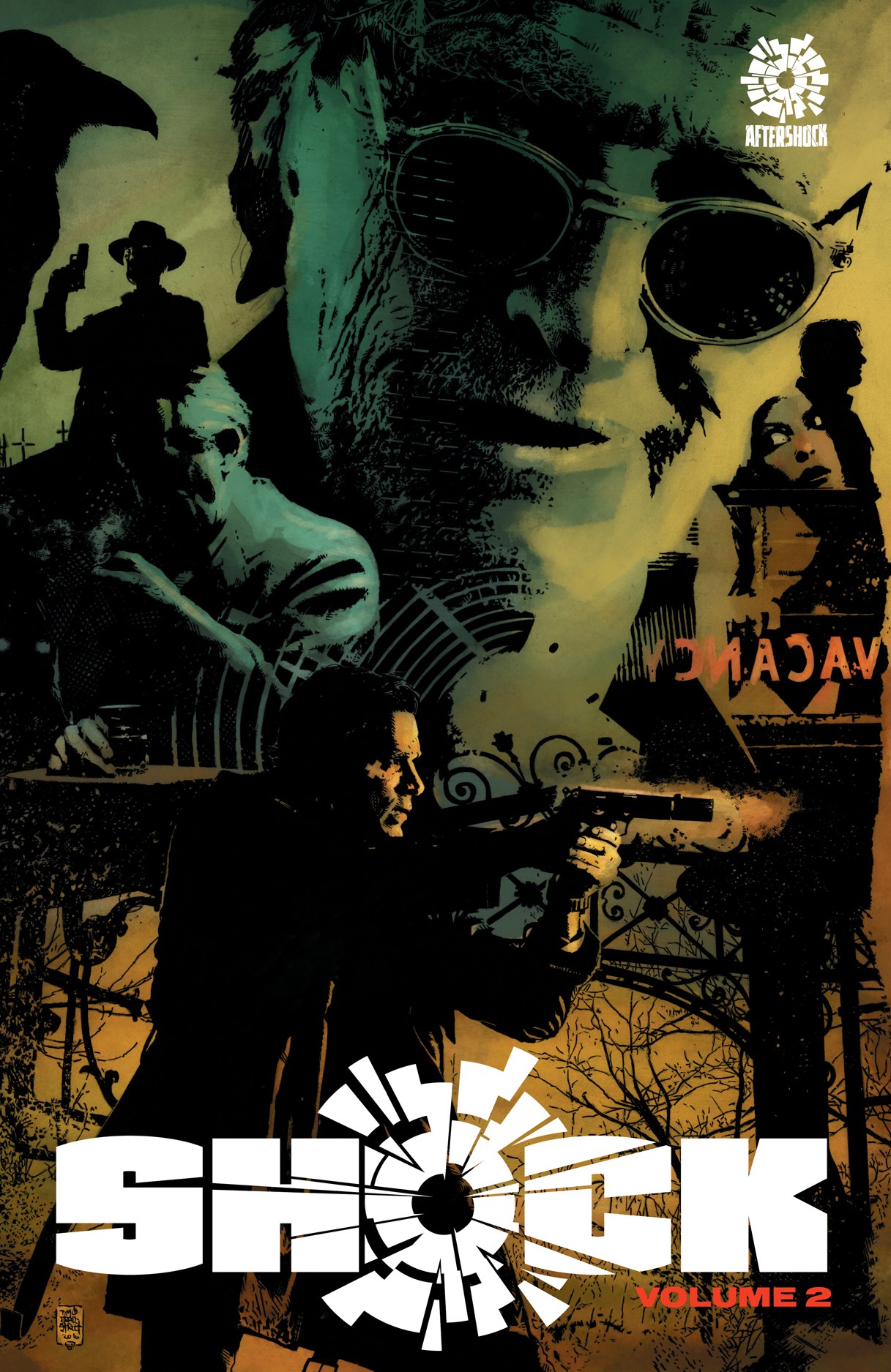 AfterShock has announced the follow-up to their first volume of the Shock anthology.
Shock Vol. 2 will feature top-tier talent such as R.L. Stine, Garth Ennis, Cullen Bunn, Russ Braun, Marguerite Bennet and more. Timothy Bradstreet provided the cover art.
"When I started putting together the first volume of SHOCK I thought it would be a one-time event," AfterShock Publisher and Chief Creative Officer Joe Pruett said. "I'd gather some great creators and allow them to tell some fun and intriguing short stories and that would be that. But, the first volume was met with such great enthusiasm and was received so well that that idea of doing additional volumes only made sense. Which is fine by me, as I've always loved the anthology format and have throughout my career embraced the challenge of gathering the best talent and allowing them to tell short, yet entertaining stories."
R.L. Stine gave AfterShock Comics a hint at what his story will cover:
"I like stories in which everything seems normal, but there's actually something terrifying very nearby. In this story, a movie director buys a perfectly beautiful luxury condo and has no idea of the evil lurking behind one door. I also like horror stories with a funny punchline, and I was very pleased when I came up with this one."
A full list of creators working on this anthology include: Goosebumps creator R.L. Stine, Garth Ennis, Cullen Bunn, Russ Braun, Marguerite Bennet, Juan Doe, Jill Thompson, Sam Kieth, Aaron Douglas, Cliff Richards, Jim Starlin, Larry Stroman, Jamal Igle, Ray Fawkes, Joe Pruett, Kevin J. Anderson, Steve Rasnic Tem, Andrei Bressan, Tony Harris, Francesco Francavilla, Darko Macan, Don Handsfield, Phil Hester, Supernatural show runner Andrew Dabb and more
Shock Vol. 2 will be available at comic shops June 26 and will be available to pre-order in a future PREVIEWS catalog.