Staff Picks (March): Wailing Blade #1
Mar 01, 2019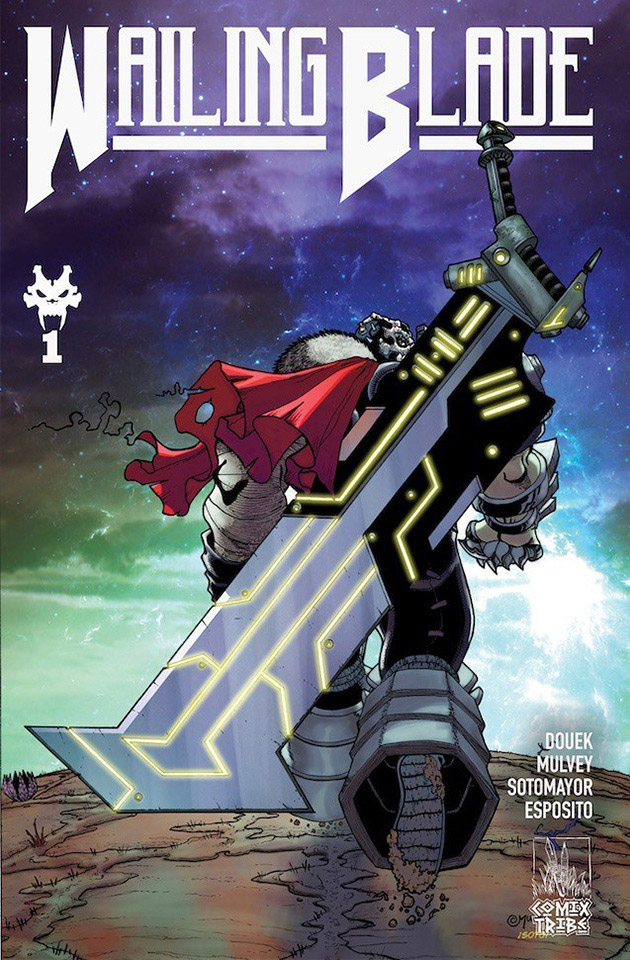 I am a sucker for a map. Maps, schematics, cutaways, if you include one of these I am in. So right out of the gate Wailing Blade starts well -- page one, two maps. The place names like Wind Cleaver's Aerie and Drowned Therai immediately hint the history of a fallen mankind, a near feudal shell of a civilization that once ruled the planets. A world where artifacts of ancient technology are like religious icons. Chief among these is The Wailing Blade wielded by Headtaker, a kind of mix of Headlopper, Claw of the Conciliator, and Lord Soth rolled into one. An imposing and feared being, part myth, part monster and executioner for the all-powerful Tyrant. Who can possibly oppose this ruthless villain and liberate the people from the iron boot of the ruthless Tyrant? A rag tag party of thieves of course.
Rich Douek gives us a science fantasy world that is part Final Fantasy VII mixed with Alex Raymond's Flash Gordon and has set in motion a breezily familiar story but just when you think you see where this is going he throws in a panel and shows us Headtaker's eyes. Now all of the sudden this teases us that maybe there is more to this killing machine than we know. Maybe loyalty to the dark side is not blind. Perhaps Darth Vader is chaotic neutral after all? Maybe I've been filling in the blanks all wrong? Damn it, now I am hooked.
This is a bloody world and per panel ratio of rolling heads, entrails and blood splatter but Joe Mulvey's art keeps things light and colorful and just cartoonish enough to balance things out. Overall the book has a RPG feel but in a good way. I enjoyed the Wailing Blade #1 because Headtaker, unlike most villains, feels like a Player Character and not an NPC.
— Jim Fallone

Publisher: Comix Tribe
Item Code: MAR191670
SRP: $4.99
In Comic Shops: 5/29/2019