Conan the Barbarian Will Star in "Savage Avengers"
Feb 14, 2019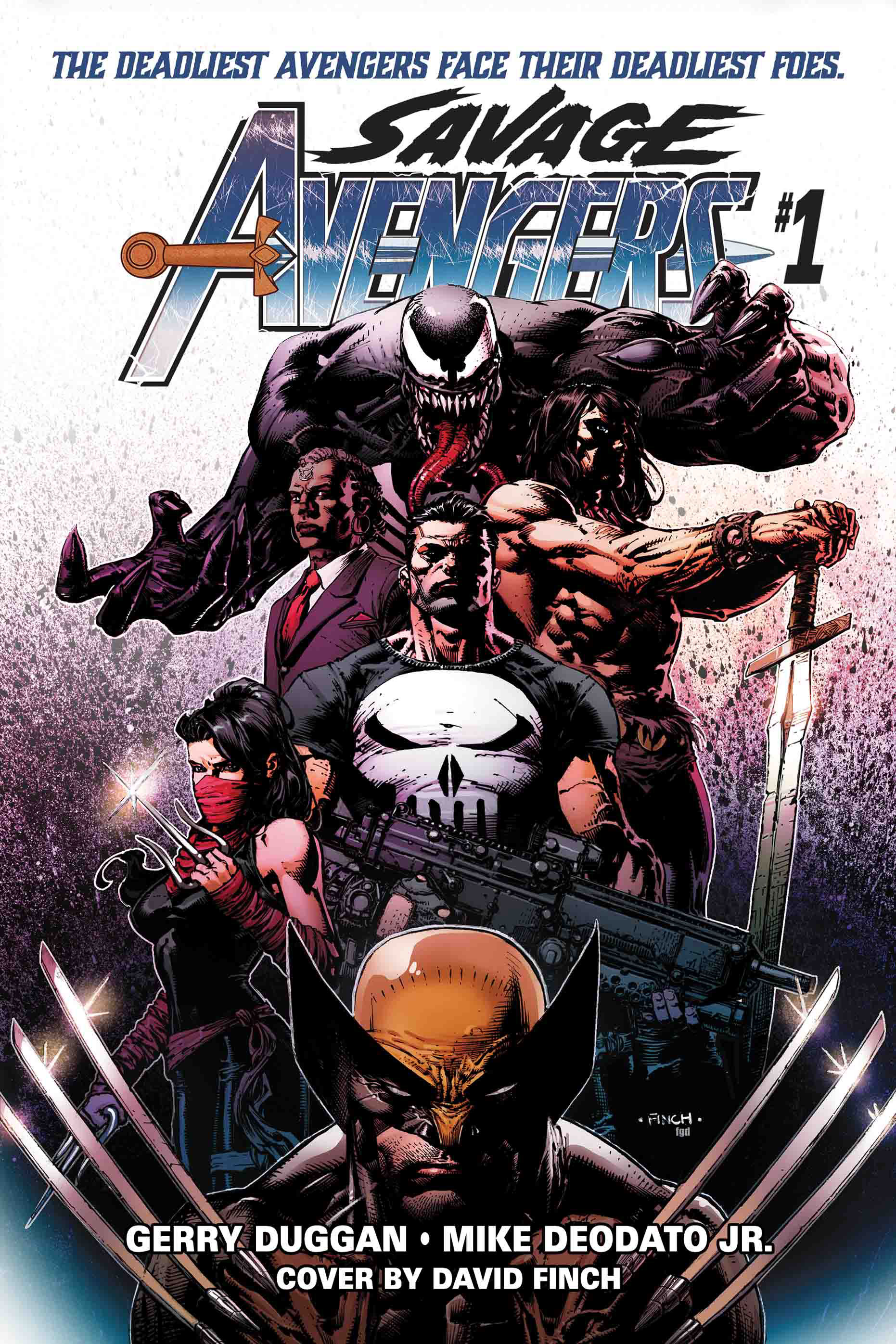 Conan the Barbarian will be playing a key role in an upcoming Avengers series this May.
Alongside Wolverine, Venom, Punisher, Elektra, and Brother Voodoo, Conan will star in Savage Avengers, according to the exclusive reveal from Entertainment Weekly.
The creative team will consist of writer Gerry Duggan and artist Mike Deodato Jr. David Finch provided the art for the cover seen above.
"The Marvel heroes have not quite seen the likes of Conan before, but when you turn it around and look at Conan viewing this, he's very skeptical of a lot of it because he's so magic-averse," Duggan told EW. "His interpretation of the Venom symbiote, when he first sees it, is that it must be an evil genie. There's real fun to be had there. At one point Conan believes that Logan hails from somewhere called Pabst, and that's a well-earned miscommunication. That's where a lot of fun comes from. Conan is a fish out of water, but everyone will come to respect the skills they're all bringing to the fight."