Marvel Publishes Stan Lee's "Stan's Soapbox" Column in New Comics
Feb 07, 2019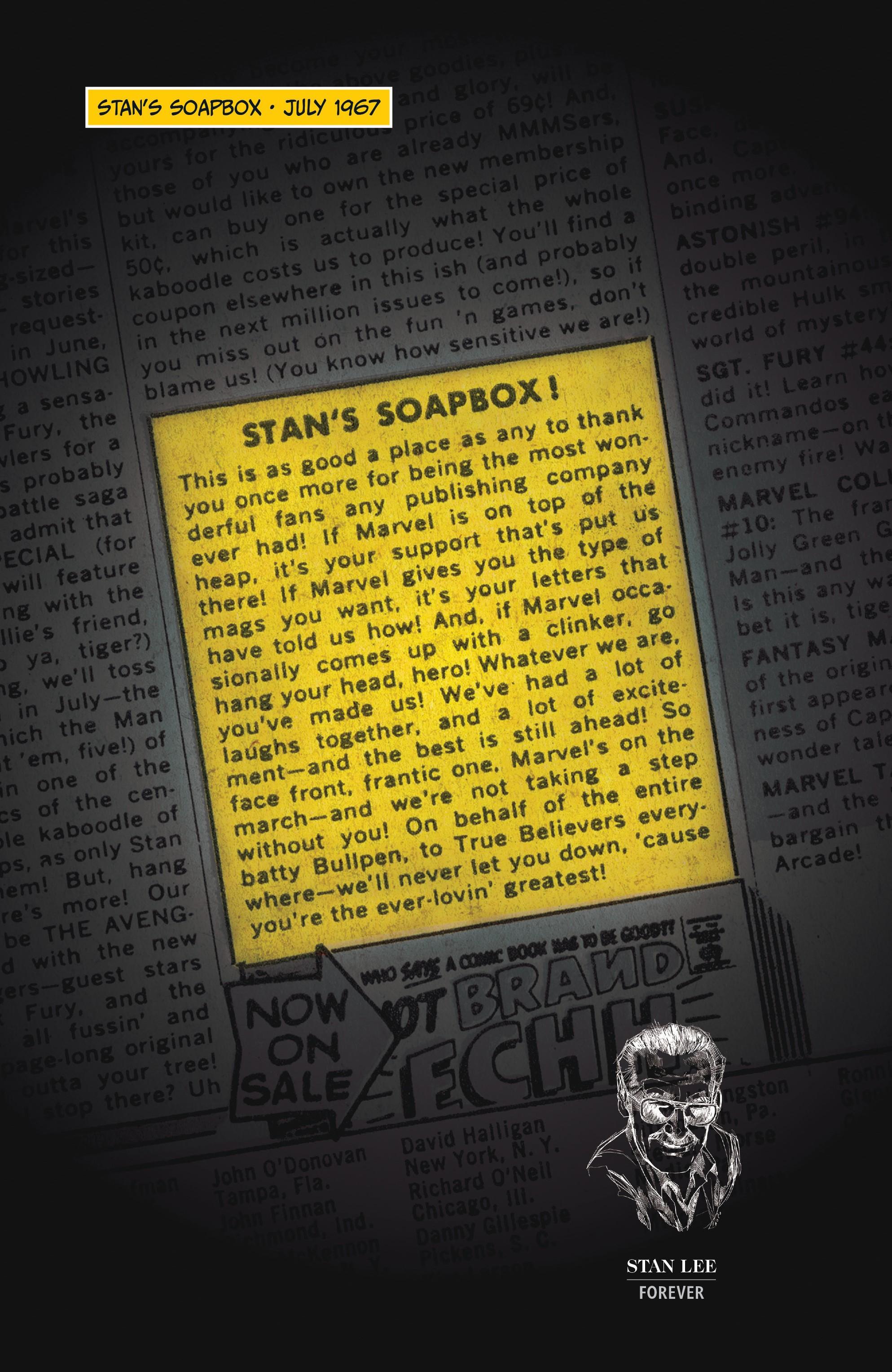 Marvel is continuing to honor their late creative force with a new tribute.
After honoring him with trade dress covers, Marvel has now published a July 1967 column from "Stan's Soapbox" in recently released comic books.
Lee often used his monthly column to announce news and espouse his thoughts.
In the column that Marvel recently re-published, he shows his love for Marvel fans:
This is as good a place as any to thank you once more for being the most wonderful fans any publishing company ever had! If Marvel is on top of the heap, it's your support that's put us there! If Marvel gives you the type of mags you want, it's our letters that have told us how! And, if Marvel occasionally comes up with a clinker, go hang your head, hero! Whatever we are, you've made us! We've had a lot of laughs together, and a lot of excitement- and the best is till ahead! So face front, frantic one. Marvel's on the march- and we're not taking a step without you! On behalf of the entire batty Bullpen, to True Believers, everywhere- we'll never let you down, 'cause you're the ever-loving' greatest!"
You can see the column in these issues from Marvel.