Dynamite's Pathfinder Statues Ready For Battle
Jan 17, 2019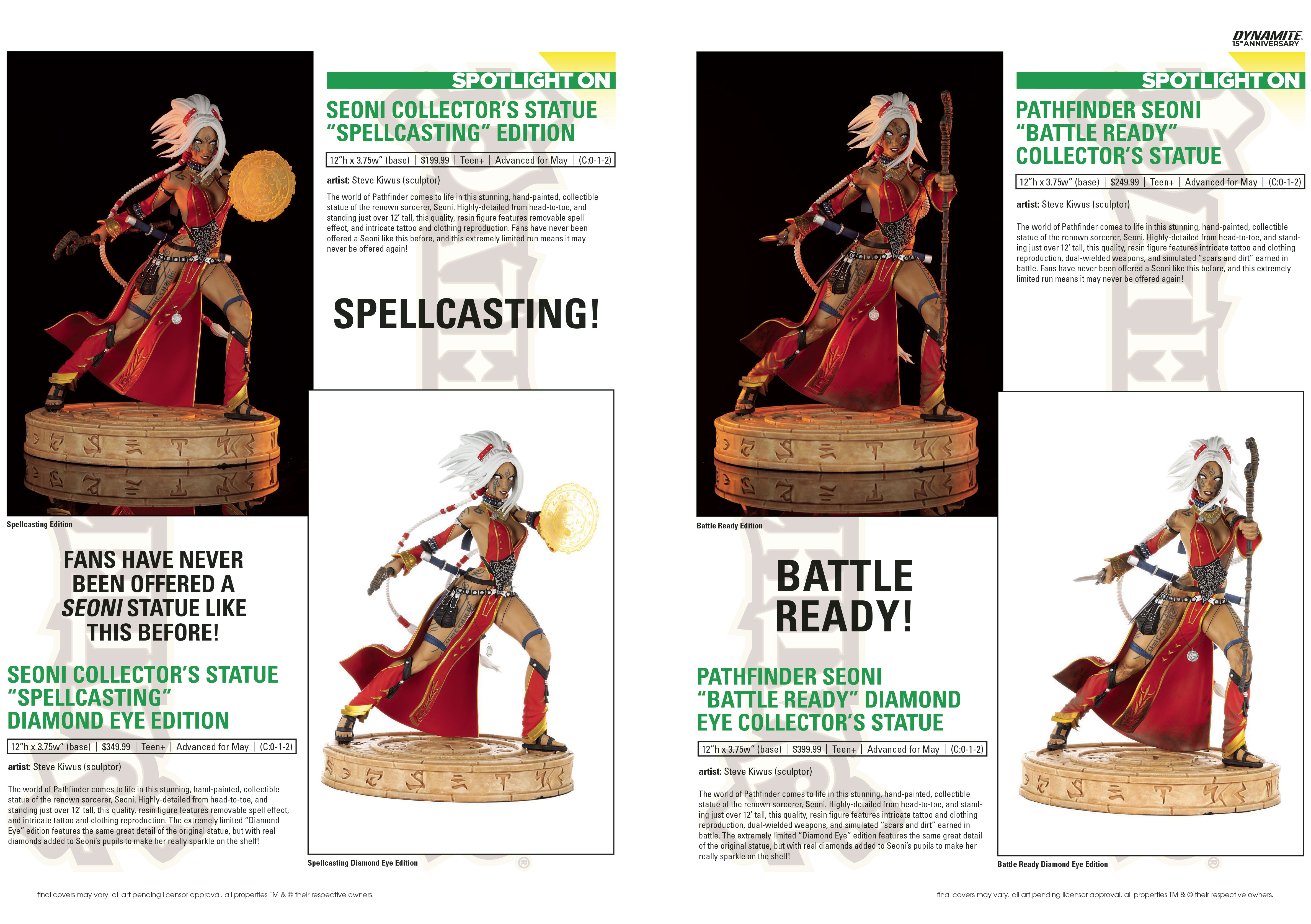 The world of Pathfinder comes to life courtesy of Dyanmite!
Dynamite is offering one-of-a-kind Seoni statues in the January PREVIEWS catalog, including "Diamond Eye" versions with real diamonds added to Seoni's pupils to make her really sparkle on the shelf!
The "Battle Eye" statues feature intricate tattoo and clothing reproduction, dual-wielded weapons, and simulated "scars and dirt" earned in battle, while the "Spellcasting" features a removable spell effect.
Take a look at the statues below!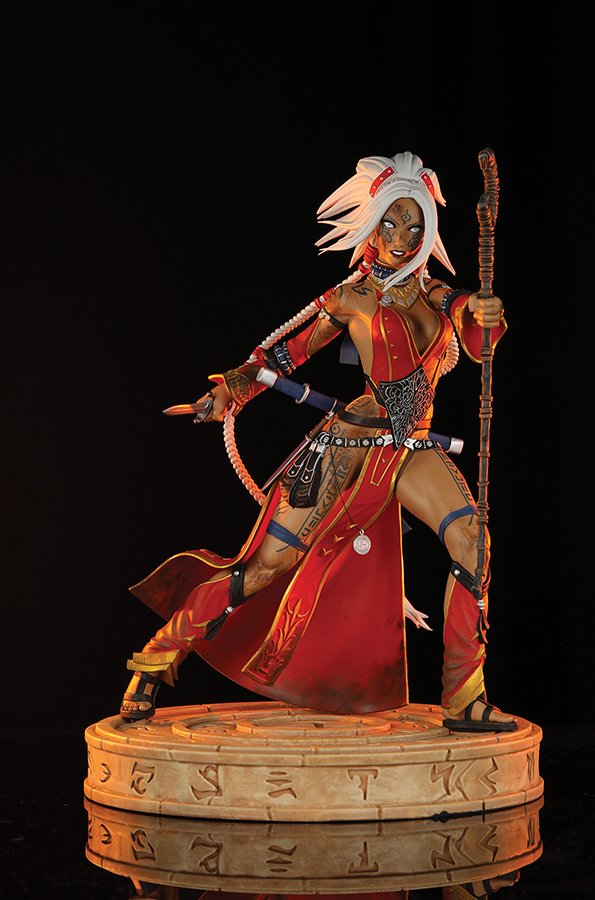 PATHFINDER SEONI BATTLE READY STATUE (JAN191274, $249.99)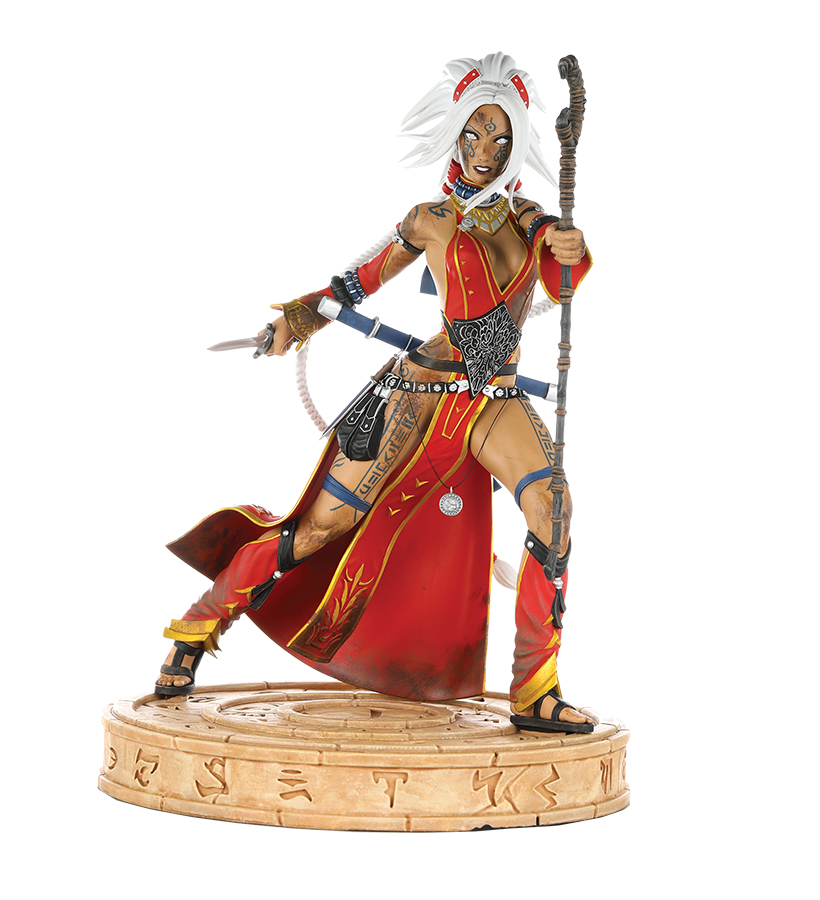 PATHFINDER SEONI BATTLE READY DIAMOND EYE STATUE (JAN191275, $399.99)
PATHFINDER SEONI SPELLCASTING STATUE (JAN191272, $199.99)
PATHFINDER SEONI SPELLCASTING DIAMOND EYE STATUE (JAN191273, $349.99)