PREVIEWS Exclusive Karate Kid Bobbleheads Arrive At Comic Shops January 9
Jan 04, 2019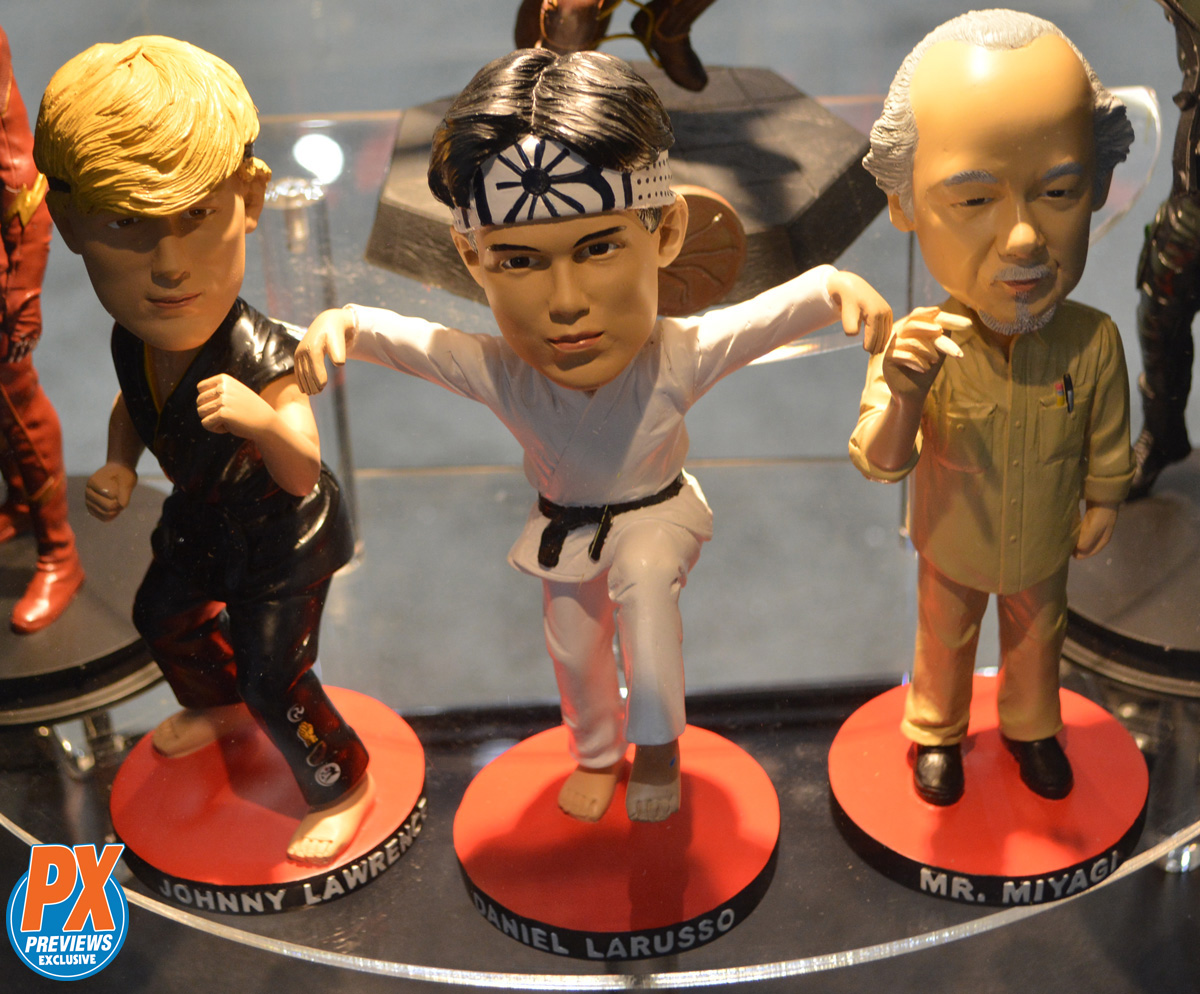 Icon Heroes is celebrating the fan-favorite The Karate Kid movie with bobbleheads featuring the three iconic main characters.
Nearly 35 years after the release of the film, these bobbleheads of Daniel Larusso (JUN188846, $25.00), Johnny Lawrence (JUN188847, $25.00) and Mr. Miyagi (JUN188848, $25.00) commemorate the iconic movie.
Each bobblehead is hand sculpted, hand painted, and features an incredible actor likeness. To commemorate the 1984 release of the film, each bobble head is limited to 1,984 pieces each.
All three are PREVIEWS Exclusive bobbleheads are available at comic shops January 9.
See the details below!