Sneak PREVIEWS: Diamond Select Toys' Legends 1/2-Scale Busts Grace December's PREVIEWS Cover
Nov 21, 2018
Diamond Select Toys' Legends Line of ½-Scale Busts Features Marvel Heroes Including Spider-Gwen, Iron Man, Deadpool, and Many More
The December edition of Diamond Comic Distributors' monthly PREVIEWS catalog arrives in comic shops and digitally on November 28th and features comic books, graphic novels, toys, and other pop culture merchandise scheduled to go on sale beginning February 2019.
You can get a look at the catalog now on the PREVIEWSworld website by checking out the site's sections that spotlight the Gems of the Month as well as the full catalog sections for Comics; Graphic Novels; Books; Magazines; Trading Cards; Apparel; Toys, Statues, and Models; Collectibles; and Games.
Front Cover:
Diamond Select Toys'
Legends in 3D: Marvel Comics: Spider-Gwen ½-Scale Bust
DEC182510
Back Cover:
Image Comics'
Sharkey the Bounty Hunter #1
NOV180050
ON OUR FRONT COVER: Diamond Select Toys' Legends in 3-Dimensions is a line of high-quality, limited edition ½-scale mini-busts of some of the most popular and recognizable pop culture characters today, including the heroes of the Marvel universe!
ON OUR FLIPSIDE COVER: Mark Millar and Simone Bianchi introduce readers to a blue-collar bounty hunter and his intergalactic ice cream truck in the new Netflix's Millarworld title from Image Comics, Sharkey the Bounty Hunter!
The December PREVIEWS Features: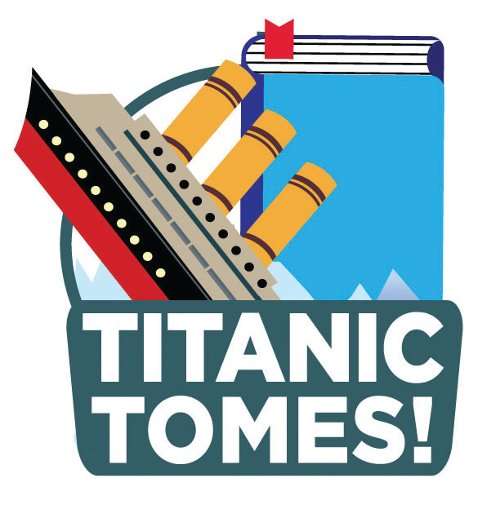 Titanic Tomes: Omnibus and deluxe editions have become one of comics' most popul And this month we're celebrating these massive collections throughout the issue; just look for the Titanic Tomes icon!
Gems of the Month: December's PREVIEWS Gems of the Month include:
· BOOM! Studios' Buffy the Vampire Slayer #2
· Dark Horse Comics' Anthem #1 and The Girl in the Bay #1
· DC Entertainment's Mera: Dawnbreaker and Super Sons: The Polarshield Project
· Dynamite Entertainment's Red Sonja #1
· IDW Publishing's My Little Pony: Friendship Is Magic #75
· Image Comics' Hit-Girl Season Two #1 and Sharkey the Bounty Hunter #1
· Marvel Comics' Old Man Quill #1
catBUZZ: PREVIEWS takes a look at some of the blockbuster books and products coming out in the months ahead. Marvel Comics launches a new 10-part weekly Avengers event in Avengers: No Road Home. Plus, Dark Horse Comics celebrates Hellboy Day, marking the 25th-anniversary of Mike Mignola's legendary character, in March; Dynamite Entertainment launches a new era of sword-and-sworcery adventure in Red Sonja; IDW Publishing's My Little Pony: Friendship Is Magic reaches a milestone issue — an sends the Mane Six to the stars; Tweeterhead hopes you're not afraid of clowns with their It: Pennywise Maquette; Mezco brings an iconic mutant to life with the One:12 Collective: Marvel: Cable Action Figure; and many other products fans and collectors have should look forward to this spring!
Toy Talk: On the catalog's flip side, PREVIEWS talks to Diamond Select Toys designer Joe Allard about his working process, how he broke into the industry, and his process for designing the new Spider-Gwen bust for DST's Legends on 3-Dimensions line!
Indie Edge: PREVIEWS talks to Brian Pulido, the creator of Lady Death and the publisher of Coffin Comics, about his work in the comics industry as well as the books he's enjoying today!
Editor's Note: In this month's Editor's Note, PREVIEWS editor Marty Grosser reflects on 2018 and looks ahead to the good stuff to come in the year ahead!
Plus: Staff Picks, the monthly Bestsellers Charts, and so much more!
All this awaits you in the December edition of PREVIEWS, which goes on sale at your local comic shop or specialty store on Wednesday, November 28th in print at your local comic shop or specialty store at its regular cover price of just $3.99 or digitally at PREVIEWSworld.com/digital!