Diamond Select Toys Makes Serious Addition To DC Gallery
Nov 20, 2018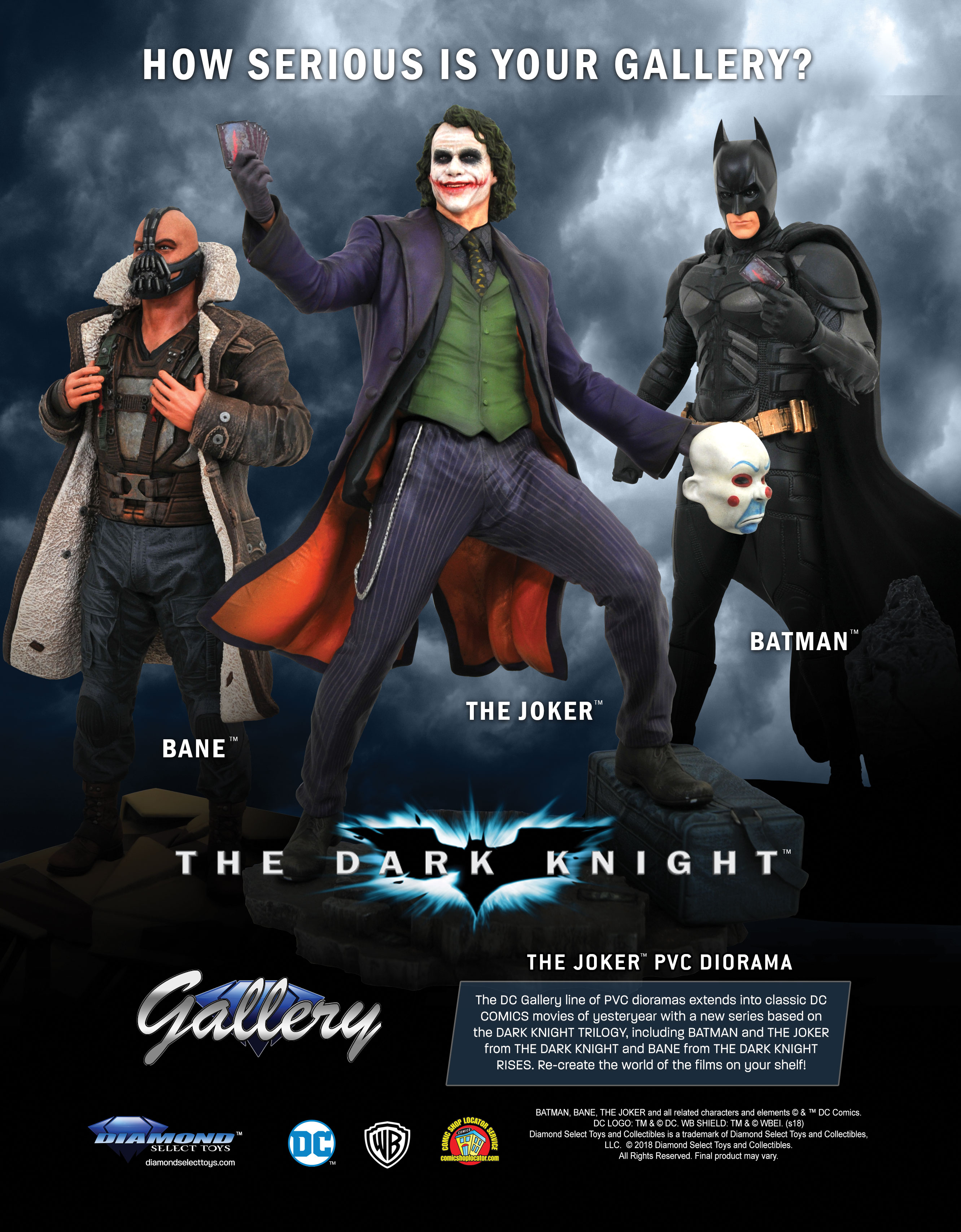 Why so serious?
Well, Diamond Select Toys has made a serious addition to their DC Gallery.
Heath Ledger's greatest role is brought to three-dimensional life in this, the latest PVC Diorama in the DC Gallery line. Joining Batman and Bane, this 9" sculpture of the Joker as he appears in The Dark Knight depicts him holding a hand of playing cards with his clown mask and a bag of money at his feet.
The Joker PVC figure (NOV182293, $45.00) is now available to pre-order at comic shops! Arrivng April 2019.
Also, coming to comic shops in early 2019 are the Batman PVC figure (SEP182333, $45.00) and the Bane PVC figure (OCT182229, $45.00) from DST's DC Gallery based on The Dark Knight trilogy. Batman arrives in February, while Bane arrives in March.
1325 San Francisco St.
San Luis, AZ 85349