Manga Monthly: Curl Up With New Manga This Winter
Nov 16, 2018
by Carrie Wood

Boy, it sure got cold in a hurry, didn't it? Where'd fall go? In any case, there's plenty of manga to curl up with in this month's lineup for Manga Monthly, your best look at the latest and greatest books heading your way. Be sure to preorder your favorites at your local comic shop to make sure these volumes arrive on your shelves on time!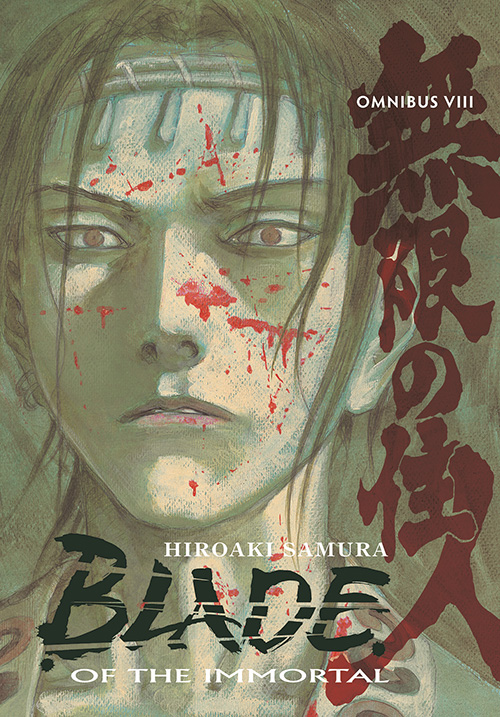 Dark Horse gets us started this month with the latest volume of the Blade of the Immortal Omnibus (NOV180278). The showdown that fans have been waiting for begins here, as Manji and Shira finally cross swords! Although he's missing an arm, Manji's mystical healing powers still ensure that he's a formidable opponent-but his greatest foe, the masochistic Shira, has a few depraved tricks up his own sleeve! This omnibus edition collects volumes 23, 24 and 25 of this legendary series by Hiroaki Samura.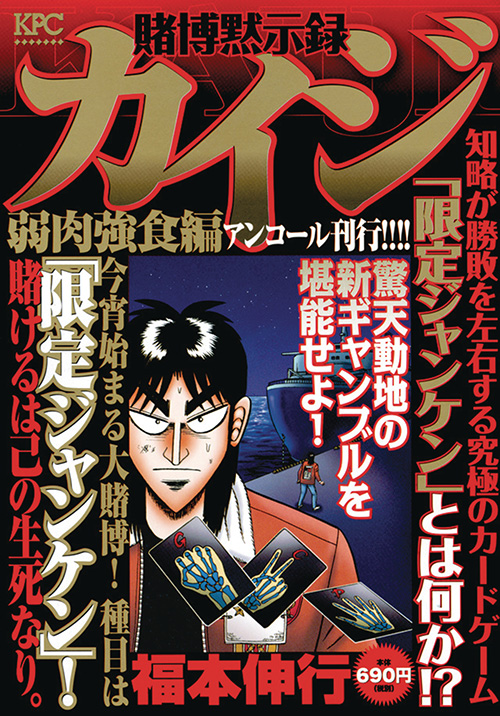 Denpa Books will be debuting the first volume of the long-running Gambling Apocalypse Kaiji (NOV182203), a series that's been running in Japan since 1996! This manga has already sold more than 20 million copies worldwide and has proven to be popular overseas. One day, ne'er-do-well Kaiji Itou's shiftless existence is suddenly rattled by a visit from the yakuza. Burdened by debt and resentment, he is coerced into gambling his worthless life. As the stakes grow higher and the games become increasingly more bizarre, Kaiji must take his future in his hands!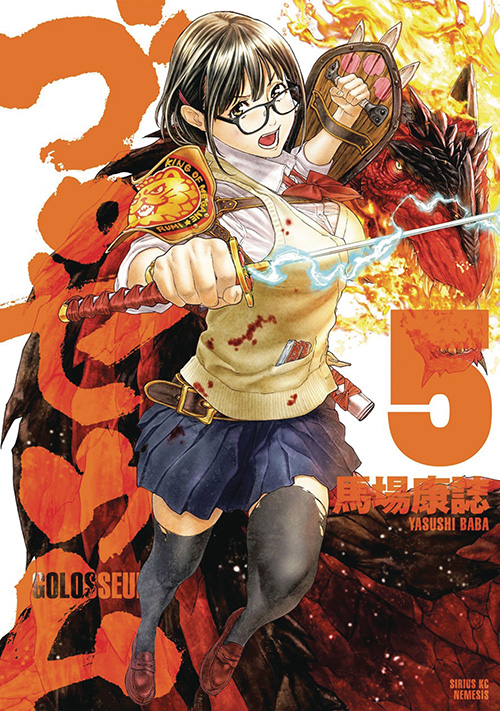 If you haven't been reading Kodansha's latest hot-blooded action series, you need to start – the fifth volume of Golosseum (NOV182235) is on the way! After scientists discover a material that makes people immune to all existing weapons, humans decide to settle their strife the old-fashioned way… through martial arts! Rasputin plots with Russian President Putinov to control the global supply. Opposing them are the unstoppable Axe Bogan, a certain master in a jumpsuit from China, and a slew of other muscular heroes! This sci-fi action series is not one to be missed!
For those looking for a sweet romance, be sure to pick up the first volume of Beauty and Beast (NOV182246), coming your way thanks to Seven Seas Entertainment! A lonely monster, living in seclusion in the forest, wishes she could live amidst humans despite her frightening appearance. Everything changes when she starts getting a visitor, a blind human girl who's fascinated with her mysterious forest friend. As the monster and the girl grow attached in their secluded world, their love proves that beauty is in the eye of the beholder.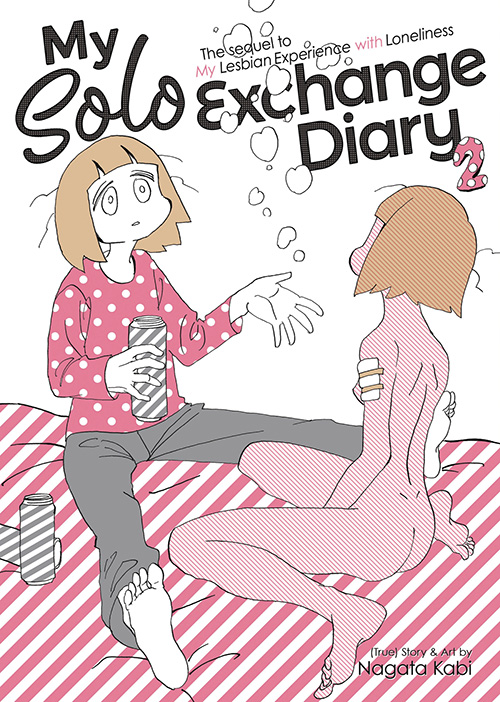 Seven Seas will also be debuting My Solo Exchange Diary (NOV182254), the sequel to the critically-acclaimed My Lesbian Experience with Loneliness by Kabi Nagata! Nagata uses engaging diary comics to explore her personal issues surrounding mental health, identity, and intimacy. Her relationship with her parents is growing more difficult than ever, and she struggles with the idea of living alone for the first time. Join her on her heart-wrenching, relatable journey through the challenges of adulthood.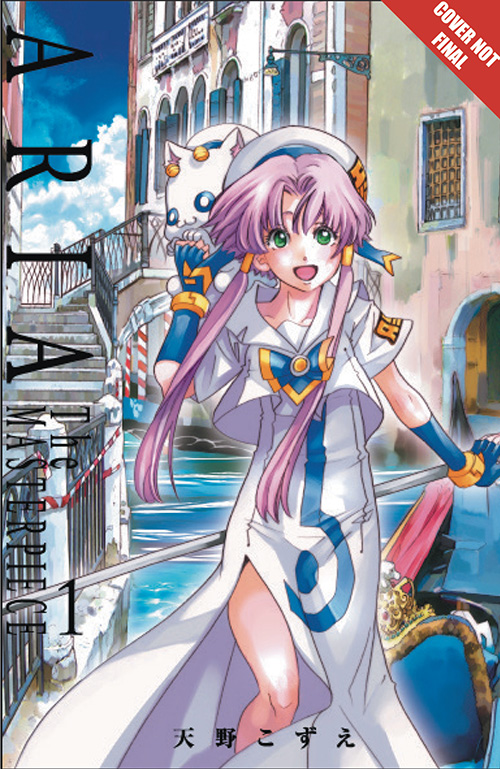 Tokyopop will be releasing the first volume of Aria: The Masterpiece (NOV182121) in a special omnibus edition! On the planet Aqua, a world once known as Mars, Akari Mizunashi has just made her home in the town of Neo-Venezia, a futuristic imitation of the ancient city of Venice. In pursuit of her dream to become an Undine -- a gondolier who leads high-end tours around the city -- Akari joins as a trainee with the Aria Company, one of the three most prestigious water-guide companies in Neo-Venezia. There, she explores the beauty of the city and the world along with other trainees from Aria and rival companies, working hard for her dreams and making new friends along the way. This edition includes full-color spreads from creator Kozue Amano in addition to including the entire full prequel series, Aqua!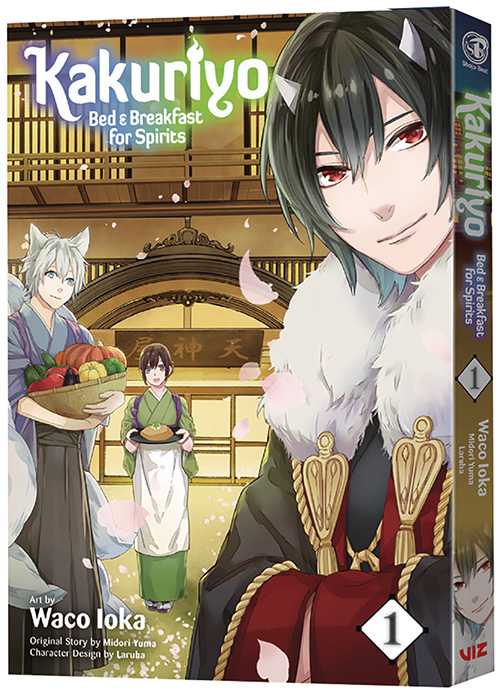 A new supernatural story is heading your way, with the first volume of Kakuriyo: Bed & Breakfast for Spirits (NOV182134) from Viz Media! Aoi wants to work off her debt to the Tenjin-ya inn, but she only has one day to find a position and none of the managers are willing to hire a human! If she can just get someone to see past her family background, Aoi is certain she can prove her worth!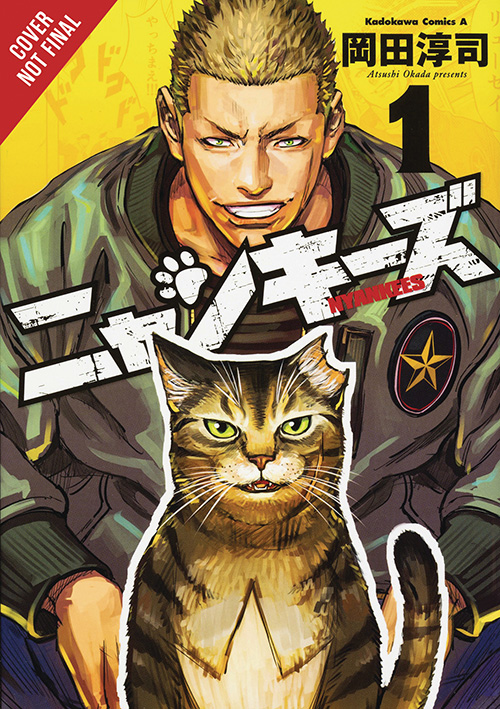 If you love cats as much as you love manga (and I know I do), definitely pick up the first volume of Nyankees (NOV182178) from Yen Press! Protecting your turf, keeping other guys from pawing at your girl, showing everyone who's boss, scraping by-it's all in a day's work when you're a street thug...or a street cat! Explore the hidden world of rough-and-tumble stray cats depicted as delinquents in this quirky and hilarious series!
That wraps it up for this month, but as always, be sure to pick up a copy of the November PREVIEWS in order to see the full lineup of spectacular new manga series and returning favorites from these publishers and more!