Legendary Entertainment Picks Up "God Country" Film Rights
Oct 09, 2018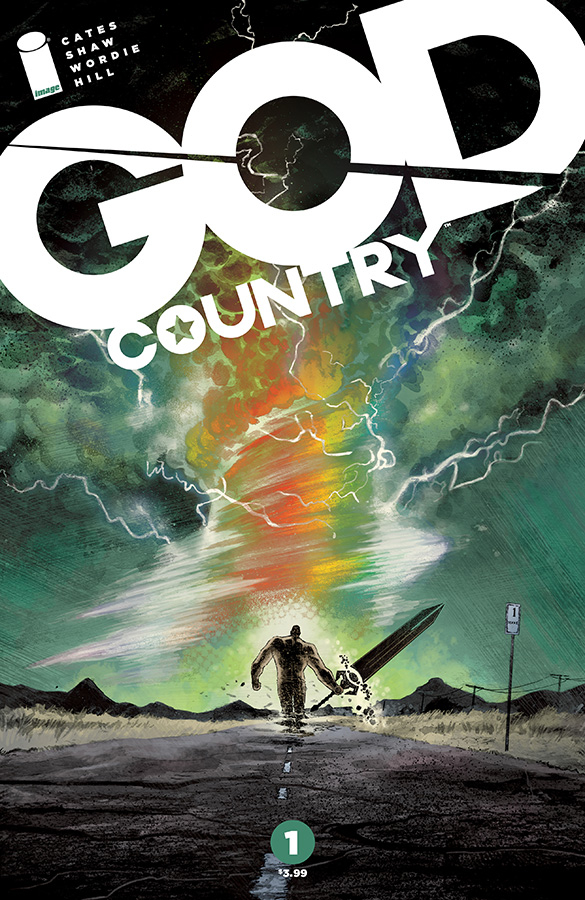 Film rights for the Image comic book series God Country have been picked up by Legendary Entertainment, Nerdist.com exclusively reported today.
Donny Cates, the series' writer, will adapt the story for the big screen.
The series synopsis, from Image:
Emmet Quinlan, an old widower rattled by dementia, isn't just a problem for his children—his violent outbursts are more than the local cops can handle. When a tornado levels his home—as well as the surrounding West Texas town—a restored Quinlan rises from the wreckage. The enchanted sword at the eye of the storm gives him more than a sound mind and body, however. He's now the only man who can face the otherworldly creatures the sword has drawn down to the Lone Star State...
No production schedule has been announced.
Legendary Entertainment is no stranger to comic book movies, having produced The Dark Knight Trilogy, Watchmen, 300, Jonah Hex, Man of Steel, among others.
Lee and Jon Kramer from AfterShock Media are producing the project. It is their 2nd collaboration with Legendary Entertainment, the first being a film for Animosity.