Here's What You Can Expect From Grant Morrison's 'The Green Lantern'
Sep 07, 2018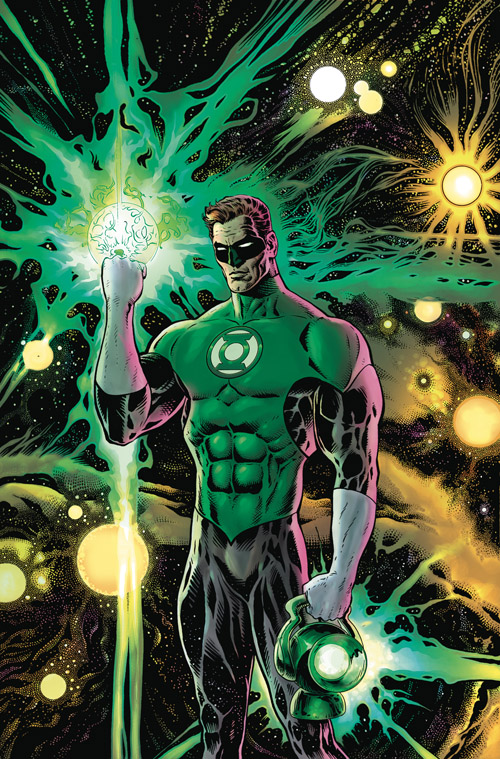 For those of you not familiar, DC Nation happens to be DC Comics' monthly publication highlighting the comings and goings of the DCU. September saw the magazine entering its fourth month, but it also gave us some insight into The Green Lantern by writer Grant Morrison and artist Liam Sharp. Available to pre-order now ahead of its November 7, 2018 release date.
According to the DC Nation article, we can confirm that The Green Lantern will be a 12-parter, with Liam Sharp fully committed to penciling all 12 issues ("I get taken out of the story when there is suddenly another team in the brew," Sharp says). You can also expect an homage to John Carpenter's Assault on Precinct 13 at some point in the story.
But that's far from it!
Here are a few additional details that we've cherry-picked from Morrison and Sharp's interview...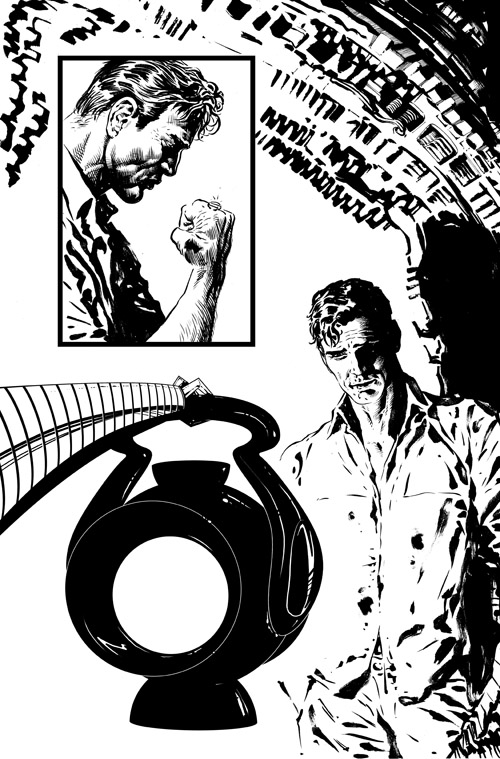 The Green Lantern ring will do more -- so much more!
Morrison: "[The ring] doesn't just make constructs, it's a magical wishing ring to a certain extent, and it can do almost anything. There're different kinds of rays, and different kinds of things that it can do, that don't necessarily rely on making three-dimensional constructs."
It's a love letter to the sci-fi side of the DCU.
Morrison: "...we've really been digging into the DC archive and trying to find every single alien race that's ever been -- since the 1940s right up to now."
Sharp: "...like Grant said all along as well, let's not go from the more recent iterations of some of these characters, let's go right back to the early ones and then do a slight twist from that."
Hal will cross paths with an old friend.
Morrison: "We've got a lot of stuff coming up, yeah. We've got Green Lantern and Green Arrow meeting up again in a story that's very, very relevant."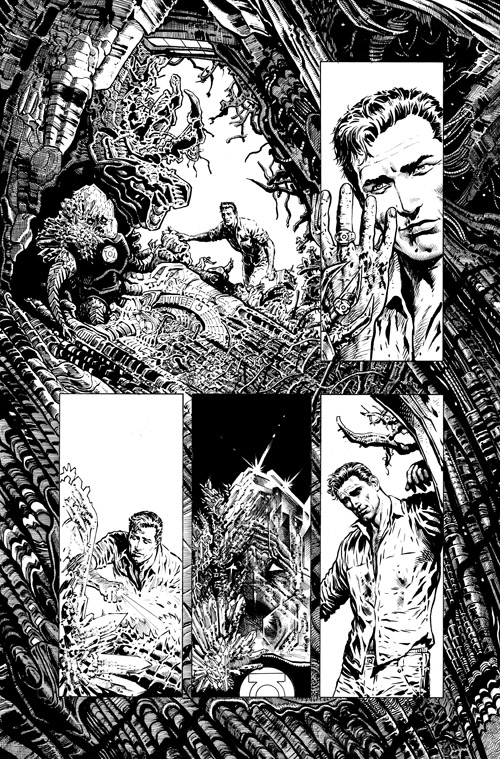 Expect a classic hero-type in Hal Jordan.
Morrison: "He's like a cowboy trying to survive in the 21st century in a lot of ways. I think there's a kind of 1970s-cinema feel about Hal Jordan that goes back to the fact that [Hal Jordan's creator] Gil Kane based him on Paul Newman to a certain extent. We were looking at that era of American cinema for Jordan's kind of home life on Earth, and he's surrounded by this insane sci-fi space opera."
Sharp: "Yeah, he's really old-fashioned in our version. He's the unreconstructed male, which is interesting particularly now because no one really does that character anymore."
Morrison is already considering a sequel.
Morrison: "I can't help myself, so I've got Season 2 mapped out as well. But we'll wait and see. We're just starting out, but once I start thinking about stories, the stories put out roots and they won't stop growing."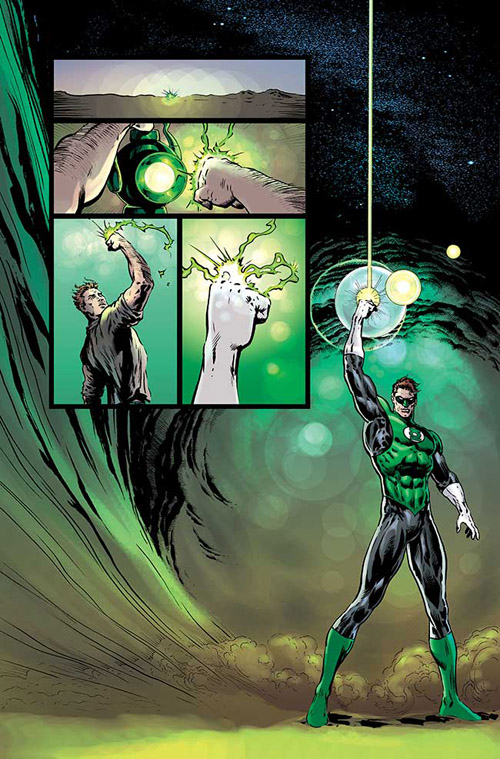 Enticed yet? Well, what took you so long? As if the endless possibilities of a Green Lantern comic from the fertile imagination of Grant Morrison (All-Star Superman, Arkham Asylum) with the detailed and textured art of Liam Sharp (The Brave and the Bold: Wonder Woman and Batman, Testament) wasn't enough!
You can find out more about The Green Lantern by checking out the solicitation below. And keep an eye on PREVIEWSworld.com's Twitter, Facebook, YouTube, or Instagram for additional details on future issues.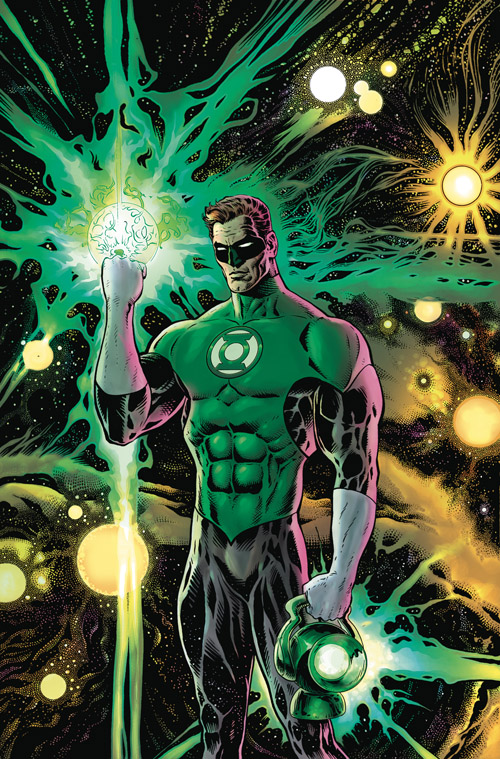 The Green Lantern #1
(W) Grant Morrison (A/CA) Liam Sharp
Superstar writer Grant Morrison (Batman, All-Star Superman) returns to DC alongside red-hot artist Liam Sharp (The Brave AND the Bold, Wonder Woman) to launch a new, ongoing series: THE GREEN LANTERN!
In this debut issue, when Earth's space cop, Hal Jordan, encounters an alien hiding in plain sight, it sets off a chain of events that rocks the Green Lantern Corps-and quite possibly the Multiverse at large-to its very core. There's an inter-galactic conspiracy afoot, as well as a traitor in the GL Corps' ranks, so strap in for more mind-bending adventures in this masterpiece in the making.
In Shops: Nov 07, 2018
SRP: $4.99