'Stranger Things' Interview: Inside the Upside-Down with Jody Houser
Aug 09, 2018
From San Diego Comic-Con!
PREVIEWSworld sat down with writer Jody Houser to get a look inside Dark Horse Comics' Stranger Things #1 -- coming to comic shops September 26th!

"It actually takes place during the first season, but everything is from Will's perspective," said Houser about the series. "You sort of get to see the story you didn't get to see because Will was very much a supporting character, he was the impetus for the action, but getting to see how he survived being in the upside down for so long, that's really the core of what the comic is."
Bonus: Houser discusses her new Starcraft: Scavengers (MAY180328) series and her upcoming Faith: Dreamside (JUL182253) title at Valiant Entertainment.
Find out more about Stranger Things #1 below: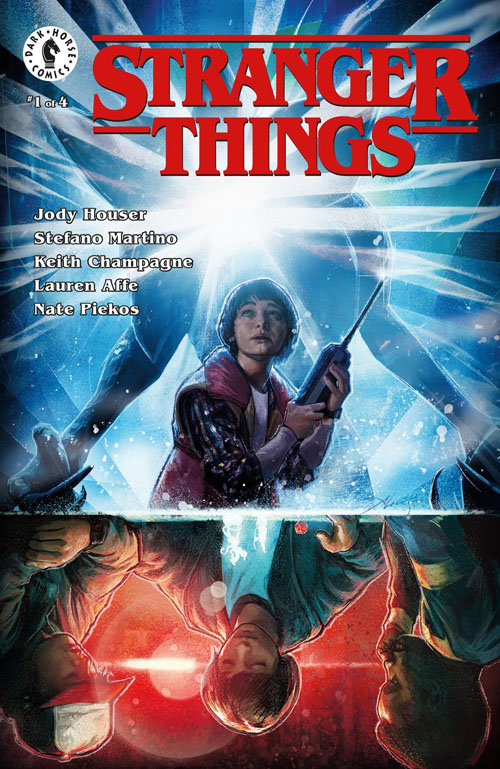 Stranger Things #1 (JUL180419) follows Will Byers as he enters a dimension of decay and destruction where he must use his wits and resolve to dodge the pursuit of the Demogorgon and escape the Upside Down. Stranger Things #1 features a cover by artist Aleksi Briclot (New Avengers, Maskemane) with three variant covers from Rafael Albuquerque (American Vampire, Blue Beetle), visual artist Kyle Lambert, and a photo-variant cover designed by Patrick Satterfield and Netflix.