PREVIEWS Exclusive Classic Rocket Raccoon Funko Pop! Revealed
Aug 09, 2018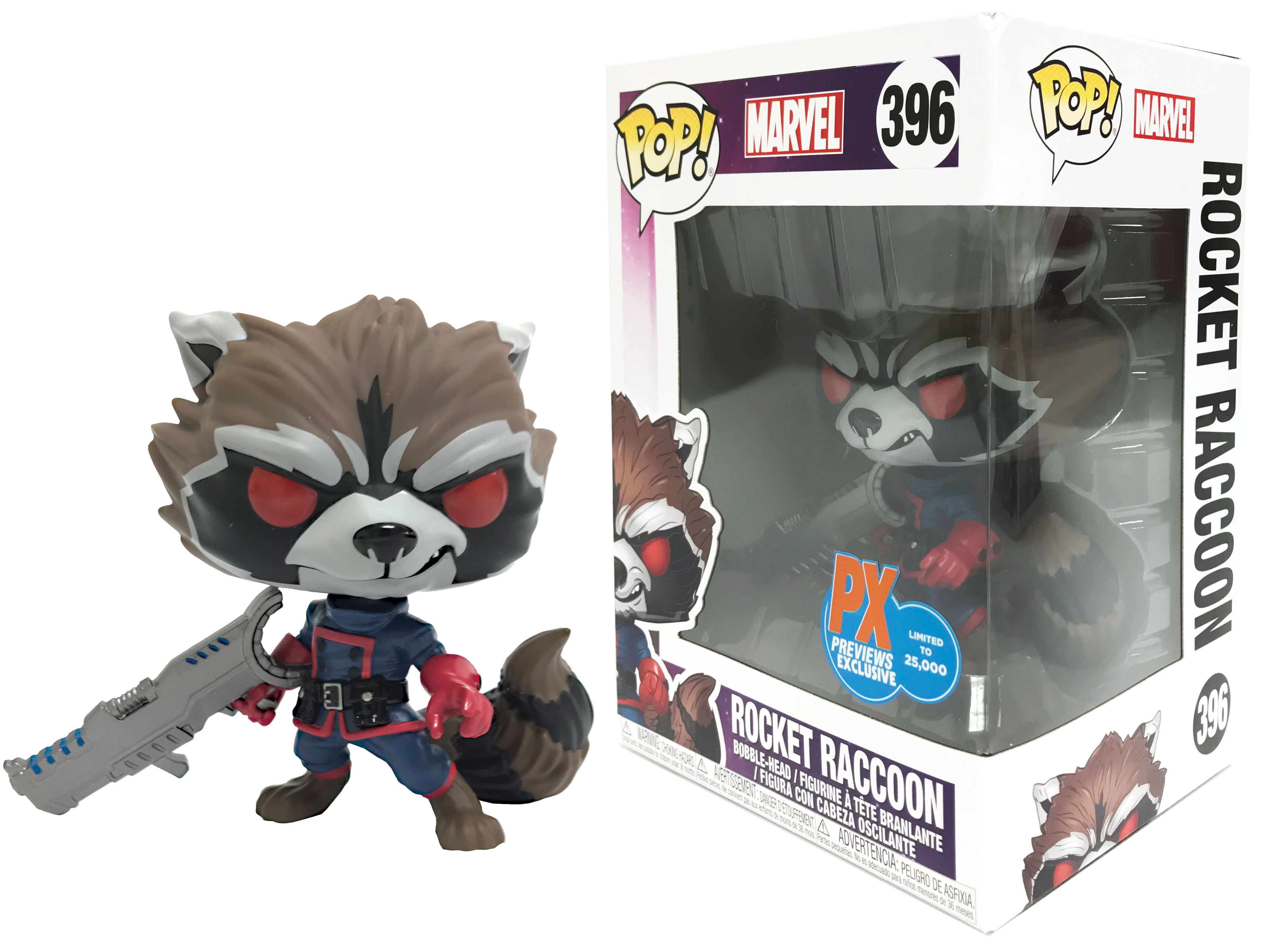 Your favorite trash panda is coming to comic shops in his classic comic book form!
Captain of the starship Rack 'n' Ruin, Rocket (APR188340, $11.99) is the Guardian of the planet Halfworld in the Keystone Quadrant, and the member of the team chosen to accompany Star-Lord on his mission to stop the Phalanx infiltration of the Kree homeworld! Based on his appearance in the Guardians of the Galaxy series by Dan Abnett and Andy Lanning, this exclusive Pop! figure features Rocket Raccoon with his signature blaster.
Packaged in the Funko Pop! window box with a PREVIEWS Exclusive sticker. Limited to 25,000 figures.
Preorder now at your local comic shop! See the photos here.