Collector's Corner: Interview with Diamond Select Toys Designer Barry Bradfield
Aug 06, 2018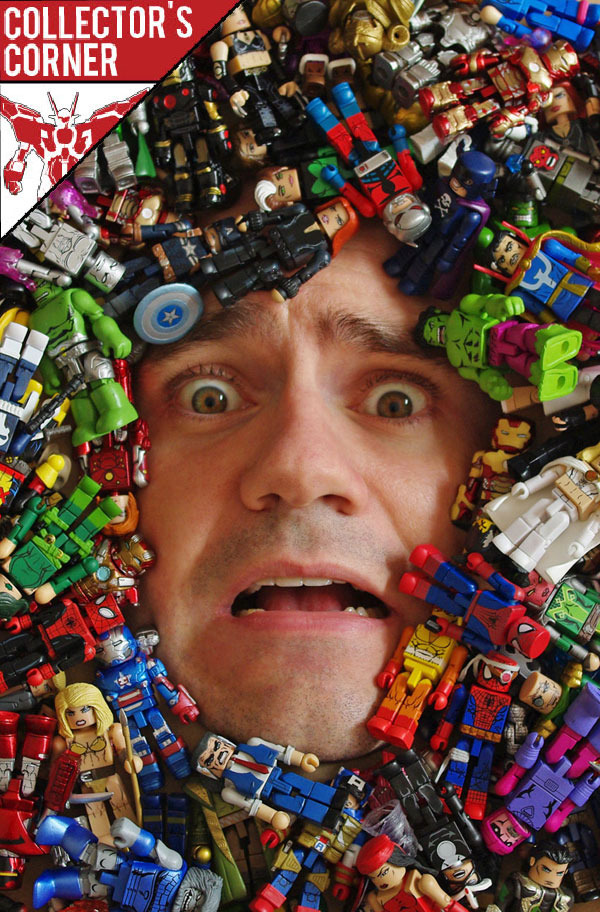 PREVIEWSworld ToyChest proudly introduces Collector's Corner! Here, we'll highlight anyone and everyone with a love of toys and collectibles. Whether it's a hardcore collector with no room on their display case or a veteran sculptor who makes a living in the industry, we'll talk to anyone who lives and breathes toys!
This week, we talk to Barry Bradfield, the designer of many Minimates, Vinimates and more products from Diamond Select Toys.
Barry talks about how he got started in the indutry, his design process and more.
---
HOW DID YOU FIRST GET STARTED IN THE TOY INDUSTRY?
I first had the desire to get into the industry when I was 7 years old, but I didn't know it at the time. I remember being very envious of the kid posing on the box of the Ninja Turtles Technodrome figure playset. It was so upsetting to me that he got to play with the toy before it was released and I had to wait. The only way I figured I could achieve this dream of playing with toys early was to become a hand model. I think that career direction only lasted a couple of hours.
The story actually begins twelve years ago, with more validity than what my 7 year old self could come up with. I had recently graduated from College for 2D animation. Although I completed the course successfully, the experience left me thinking that animation wasn't for me. My favourite part of the animation training was character design; drawing turnarounds and different views of people and objects. I enjoyed toy collecting and knew this type of turnaround design applied to creating toys, but I wasn't sure how to go about getting into the industry.
I discovered Art Asylum was holding a talent search for new artists at an upcoming convention. Minimates were a part of my collection so this prospect really intrigued me. Unfortunately I heard about this only a few days before the convention took place. Putting together a portfolio and travel plans that quickly was just not going to work out. I decided to work on a portfolio anyway and put it online in the meantime.
A month later, by total coincidence, I received an e-mail from Robert Yee at Art Asylum. He had seen my online portfolio and was wondering if I was free for some freelance Minimates work. In my haste, I almost rejected him because I thought he was a fan looking for commissioned art. Just before hitting send, my eyes caught the words "Art Asylum" in the address. I quickly changed my response from "not" to "very" interested, and ten minutes later he called me for a phone interview. I was brought on to create all of the Spider-Man and Venom designs for the Spider-Man 3 movie line, and have been working with Diamond Select since.
YOU'VE WORKED ON EVERYTHING FROM VINIMATES AND MINIMATES TO BUSTS AND STATUES. DO YOU HAVE A FAVORITE STYLE TO WORK IN?
I hope it's not cliché to say that I enjoy them all. It's great to be able to work on a variety of products because each day can be different from the last. It helps me stay fresh for each new project because the different styles have different ways of thinking about them.
DO YOU HAVE A FAVORITE CHARACTER OR FRANCHISE TO DESIGN?
Spider-Man is my favourite Marvel character, and I really enjoy any time I get to spend drawing Marvel Minimates. I've worked on over 100 waves of Marvel Minimates now, counting both our main line specialty store releases and our retailer exclusives, and yet it never feels old to go back to the Marvel Universe. There's so much potential to be creative there.
I've been a huge Batman fan for over 25 years now. I had been drawing my whole life, but Batman The Animated Series was a major influence on my decision to make art a career. Designing statues and busts from the show really brought things full circle. I was once told by an art teacher that I wouldn't get anywhere in life drawing Batman. I'm very thankful that I didn't take that advice to heart.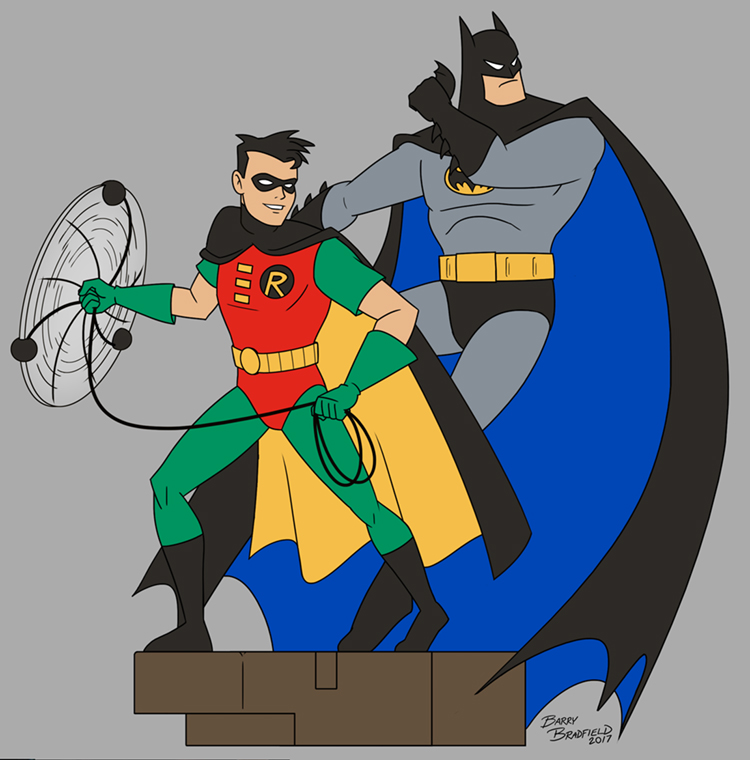 WHAT IS YOUR DESIGN PROCESS LIKE FOR VINIMATES AND MINIMATES? DO THEY DIFFER AT ALL?
Despite their appearance, they actually differ greatly. Minimates are created on top of a form template of the Minimate base body. New parts are drawn, or reused parts are added from classic designs if the parts fit, and tampo printed art is added to fill in the gaps where sculpted parts won't do. Vinimates, on the other hand, are drawn from scratch every time. The tampo art elements are drawn in the same way, but otherwise the Vinimate is handled more like designing a statue. Since they are each uniquely posed we can't use a template. Balancing issues need to be taken into consideration as well which don't factor into Minimates as much since they're posable and come with stands to support them.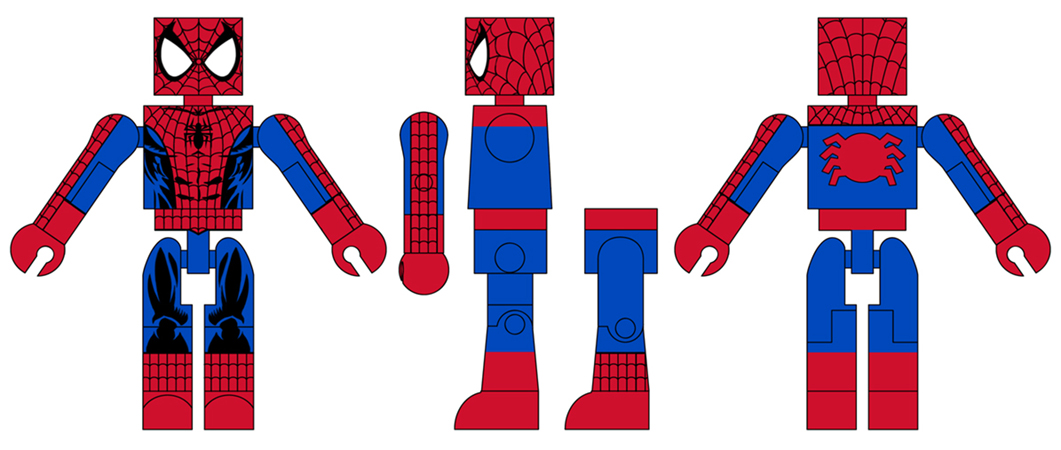 WITH MINIMATES AND VINIMATES, YOU HAVE TO DEPICT CHARACTERS AND CAPTURE ALL OF THEIR EXPRESSIONS IN A VERY LIMITED SPACE. HOW DO YOU DO THAT?
Even though everything is in our own Minimate proportions, it doesn't limit me on drawing an expressive face or a detailed costume. It's just like drawing regular character details, but the borders are a square instead of a head or torso. The linework can be very detailed despite the size. It does help that when creating the final printing files I'm typically zoomed in anywhere from 1600% to 12750%. Not a single eyelash is out of place!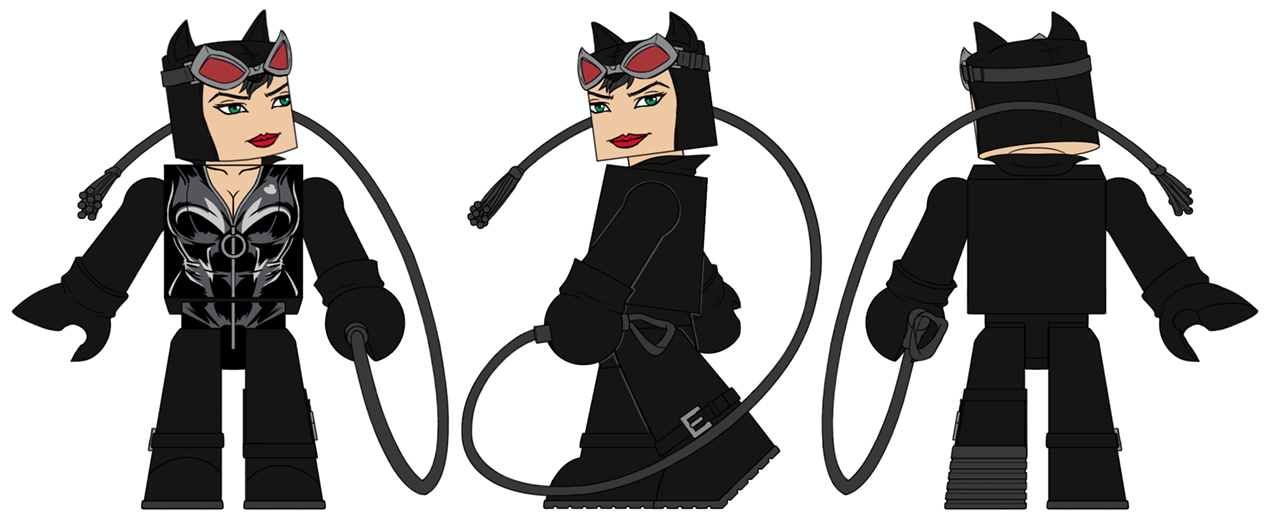 WHAT MAKES MINIMATES AND VINIMATES UNIQUE?
There are many factors, but I often think about the amount of detail that can be achieved on such a small figure. Characters are instantly recognizable, which is great when you have a large group of figures all together. I have a wall of over 2000 Minimates behind me in my office. When people visit, within seconds they gravitate to a familiar character. They don't even have to go looking for them, their eyes can scan the wall from across the room and they see Jack Skellington or Lara Croft instantly amongst the crowd and know it's them.
Another aspect of both is the breadth of characters. A lot of our 'Mates are first appearances of a character in plastic form. It really helps world-build and make even the smallest of collections feel complete.
WHAT WAS THE MOST DIFFICULT MINIMATE OR VINIMATE TO DESIGN?
The most difficult, oddly enough, was the 90's X-Men Storm Minimate from Marvel Wave 29. We went through over a dozen versions of her cape until we got something that worked. In the source material, her cape is attached to both her shoulders and her wrists. We didn't want to sacrifice articulation, so we had to figure out how to have the cape hang and not be locked to the wrists. Even the most detailed of Iron Man armours were not as difficult as figuring out that cape!
WHAT IS YOUR FAVORITE PART OF THE DESIGN PROCESS?
I really enjoy creating the printed tampo files for the Minimates and Vinimates. It's basically cleaning up your work and making the good copy for the factory to use on the final figure. There's less thinking involved because all the decisions were made in the design phase, so time can really fly by when you're just drawing.
Seeing the factory samples when they come in is a favourite part as well. While there's still approval work to be done, there's part of that moment where I just appreciate the job well done. It's quite satisfying to see all of the hard design work come together in a physical toy or statue. I suppose, in those moments, I also get to live out my 7 year old dreams of playing with toys before they're released.