Product Changes (07/24)
Jul 24, 2018
PREMIERS

DC ENTERTAINMENT

• Batgirl #25 (Std./Var: MAY180477 / MAY180478, $4.99) is now written by Mairghread Scott, Paul Dini and Marguerite Bennett with art by Tom Derenick, Emanuela Lupacchino, Paul Pelletier and Dan Panosian. In this special issue, on her return to Gotham, Barbara must come to terms with her complicated feelings about the city that made her Batgirl and turns to her friend, Dick Grayson for help. Does Dick have time for a heart-to-heart while subbing as Batman when Bruce Wayne is out of action? This extra-sized anniversary issue also offers a look at the next arc of the series by Mairghread Scott and Paul Pelletier as the monstrous villain Grotesque returns to murder wealthy art owners and defile their bodies to create his own "art." And since this is the issue that keeps on giving, also look for a special backup story by Harley Quinn co-creator Paul Dini and artist Emanuela Lupacchino. Additionally, the issue has an updated variant cover (MAY180478D) by Joshua Middleton, shown here.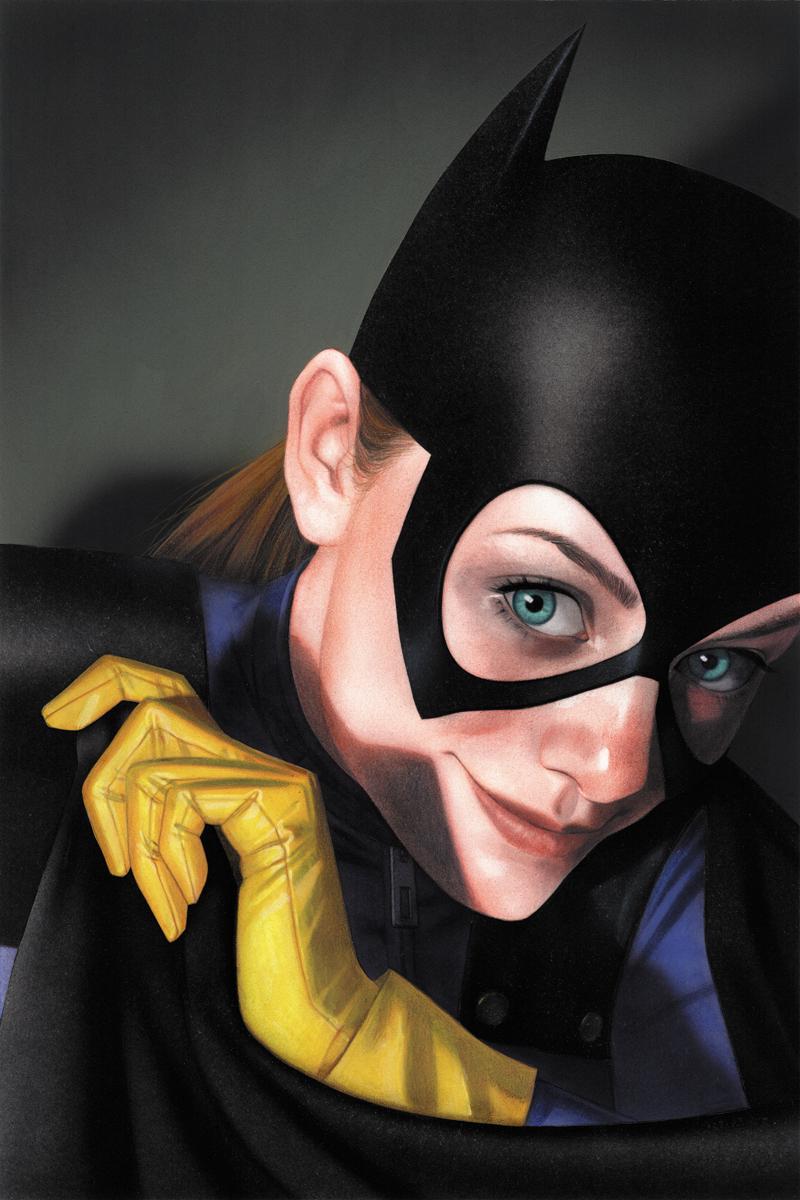 • Batman #53 Variant Edition (JUN180466, $3.99) now features a cover by Kaare Andrews.

• Nightwing Vol. 6: The Untouchable TP (JUN180584, $19.99) now features a cover by Yasmin Putri.

• Pearl #1 (Std./Var.: JUN180430 / JUN180431 / JUN180432, $3.99 ea.) now also includes a reprint of Brian Michael Bendis and Michael Gaydos's 8-page story from Batman Chronicles #21.


IDW PUBLISHING

• Dungeons & Dragons: Evil at Baldur's Gate #5 Free 10-copy Incentive (JUN180634J) will now have a cover by Francesco Mortarino, not Adam Kosh.


IMAGE COMICS

• Analog #5 (Cvrs. A/B: JUN180101 / JUN180102, $3.99 ea.) now runs 32 pages, not 24 pages.

• Prism Stalker TP Vol. 1 (JUN180075, $14.99) now runs 168 pages, not 152 pages.

• Fear Agent Final Edition TP Vol. 3 (MR) (JUN180163, $19.99) now runs 256 pages, not 240 pages.

• Cemetery Beach #1 (MR) (JUL180123, $3.99) will now run 24 pages, not 32 pages.

• Blackbird #1 (Cvrs. A/B: AUG180013 / AUG180014, $3.99 ea.) was erroneously solicited as a Mature Readers (MR) title. It carries a T+ rating.


MARVEL COMICS

• Cable/Deadpool Annual #1 Artist Variant (JUN180834, $4.99) will have art by Rob Liefeld.

• Star Wars: Beckett #1 (Reg./Vars.: JUN180941 / JUN180942 / JUN180943, $4.99 ea.) will now be 48 pages, not 40 pages.