Collector's Corner: Interview with Pat Wang
Jul 02, 2018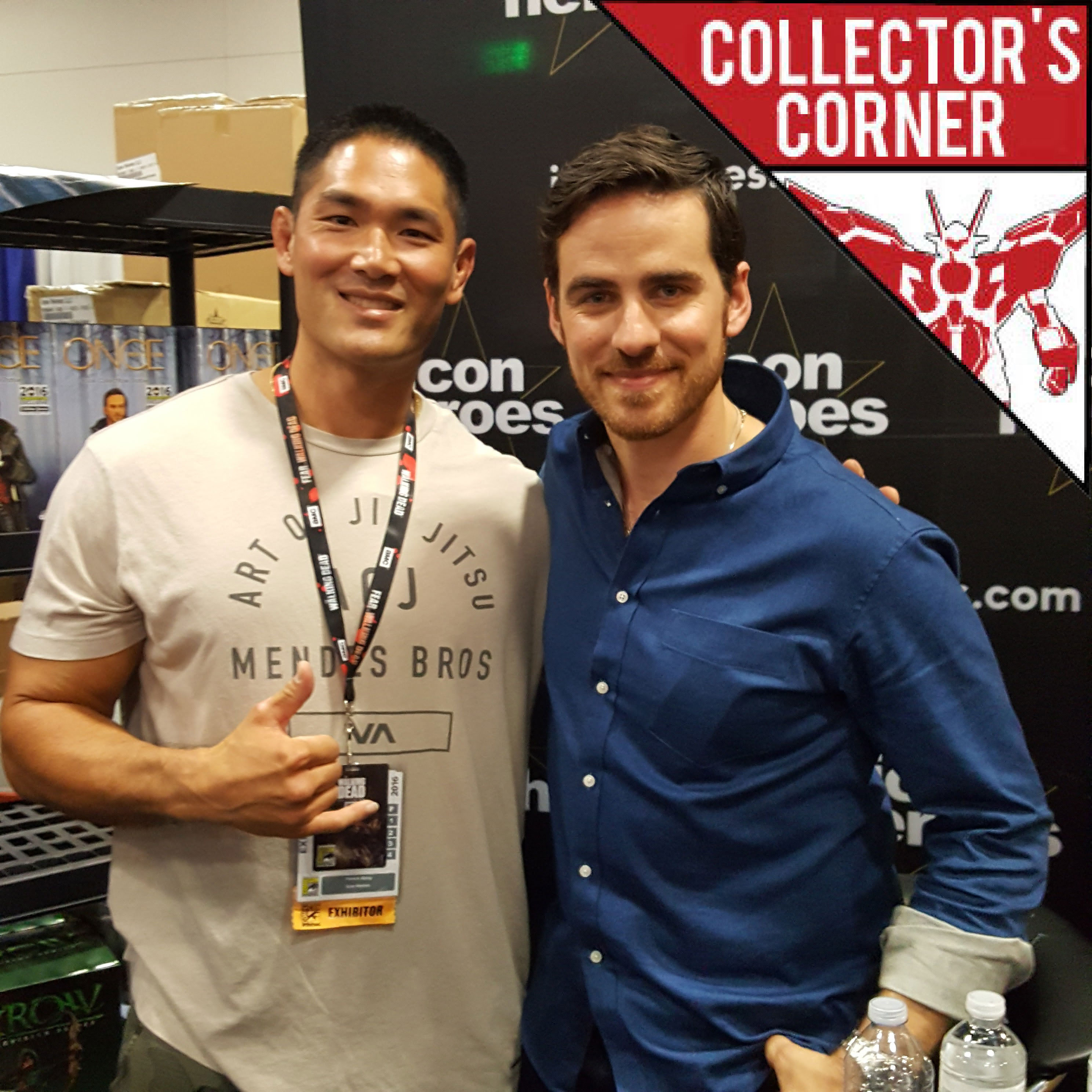 PREVIEWSworld ToyChest proudly introduces Collector's Corner! Here, we'll highlight anyone and everyone with a love of toys and collectibles. Whether it's a hardcore collector with no room on their display case or a veteran sculptor who makes a living in the industry, we'll talk to anyone who lives and breathes toys!
This week, we talk to we talk to Pat Wang, the Vice President of Sales & Marketing at Icon Heroes.
Pat talks about what his job entails, his favorite pieces and gives you a behind-the-scenes look at the design process.
---
CAN YOU DESCRIBE WHAT YOUR JOB IS FOR ICON HEROES?
I assist with product development, sales and marketing. Most of my time is spent coordinating projects with our art director, sculptors, painters, etc. Then, I work on getting the products presented to buyers.
HOW DID YOU GET INTO THE TOY INDUSTRY?
I used to have a retail company where we carried products from almost every toy company. Being in a retail environment gave me a good idea of what sells.
WHICH OF YOUR PRODUCTS ARE YOU MOST EXCITED ABOUT IN THE JULY PREVIEWS?
I'm very excited about the Harry Potter line. As a fan of the films, it's been great re-watching them to get ideas of what to make next.
WHAT WAS THE DESIGN PROCESS FOR THE SEVERUS SNAPE AND LORD VOLDEMORT STATUES?
We are all fans here so it was pretty easy to come up with a consensus list of who we felt were the most popular characters, and Snape and Voldemort were 2 of the ones that were consistently on that list.
WHAT ARE SOME OF YOUR PERSONAL FAVORITES FROM ICON HEROES?
Some of my favorites are the first statues from a line: Our first Arrow, Flash and Supergirl statues from the DC CW shows; Harry Potter Quidditch figure; the Hook statue from ABC's Once Upon a Time. The actor Colin O'Donoghue signed a bunch of them which was nice. We also have some exciting things coming soon which I can't talk about yet.
WHAT DO YOU LIKE ABOUT WORKING IN THE TOY INDUSTRY?
It's cool to see products developed from films and TV shows that we also enjoy watching. It becomes much less of a job.