Start Here: Five New Comics For April 18th
Apr 16, 2018
Never get left behind again, thanks to START HERE!
Admittedly, to be a comic book reader, you have to be a special breed. That is, usually, you have to be willing to go backward and forward in continuity – play catch up as best you can or get left behind by the ever-expanding funny book ecosystem.
Except, that's not entirely true.
Yes, there are a lot of comics out there, but there are plenty of jumping on points because of that fact. Here are 5 titles hitting stores on April 18, 2018. Each are new series or the beginning of entirely new story arcs. Simply head to your comic shop and tell your store clerk, "Hey, I'd like to START HERE, please."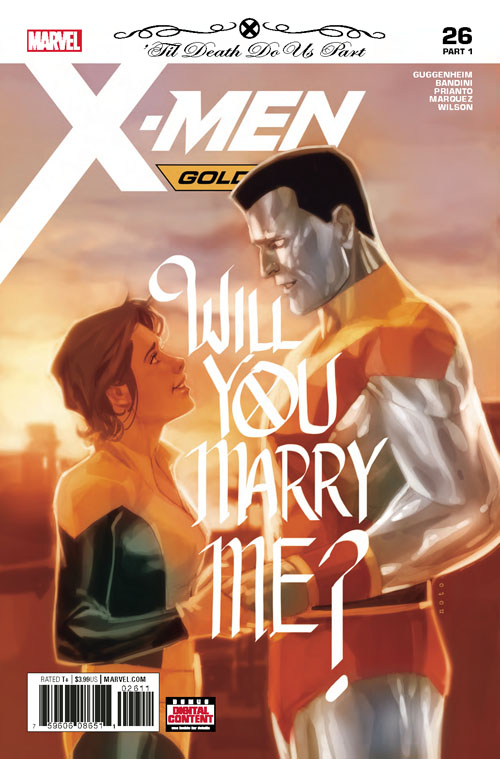 X-Men Gold #26
For over 30 years, Kitty Pryde and Colossus have been romantically tied to each other off and on. Now, they will finally tie the knot starting with this "'Til Death Do Us Part" (Part 1).
Wedding bliss is around the corner. However, in the Mighty Marvel tradition, so are super-villains. Get ready for matrimonial mutant mayhem (and bliss) starting with X-Men Gold #26.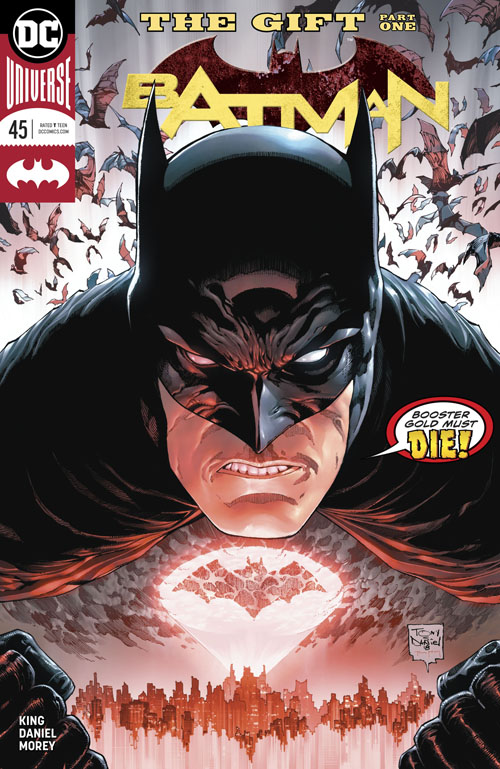 Batman #45
Speaking of wedding bells, Batman and Catwoman are about to march down the aisle very soon, but there is a small problem involving a time-traveling Booster Gold to deal with in Batman #45. Turns out that Booster has kidnapped himself from the past. Which brings him to the present for assist. Only The Dark Knight and Selina Kyle are equipped with saving Booster Gold from…Booster Gold!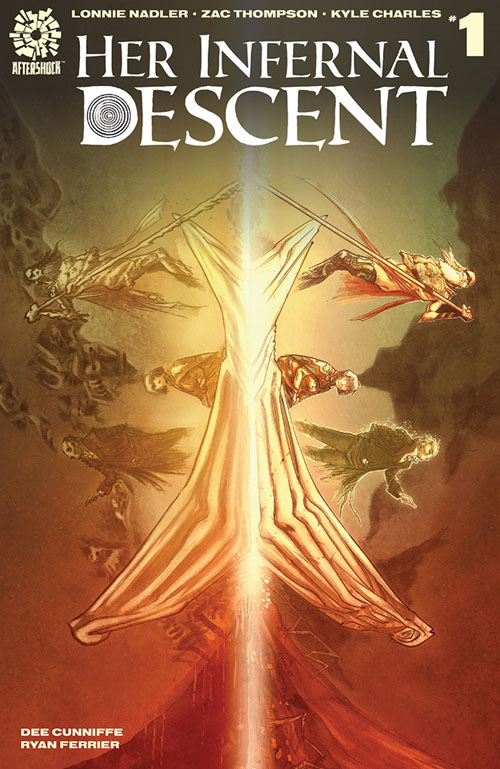 Her Infernal Descent #1
In this modern reimagining of Dante's Inferno, Her Infernal Descent delivers hell like you've never seen before!
Reeling from the grief of losing her family, one woman will travel through all nine, seemingly unfathomable circles of hell to pick up the pieces of her shattered household. Along the way, she'll be greeted by dead celebrities, surreal landscapes, and absurd tasks, all in the name of love.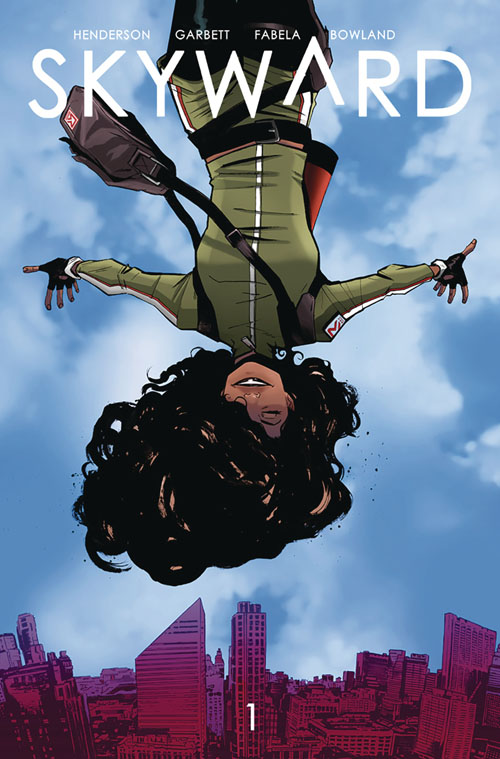 Skyward #1
Look to your local comic shop for Skyward, an all-new Image series from Joe Henderson (Fox's Lucifer) and Lee Garbett (Vertigo Comics' Lucifer -- all relation).
What happens when Earth's gravity suddenly drops to low levels? Well, we can all fly! And that's pretty cool! Especially, for Willa Flower. She was born into our weightless world and hasn't known a planet where her feet touch the ground, which is a shame, because a plan is in the works to bring Willa and all of humanity hurtling back to terra firma.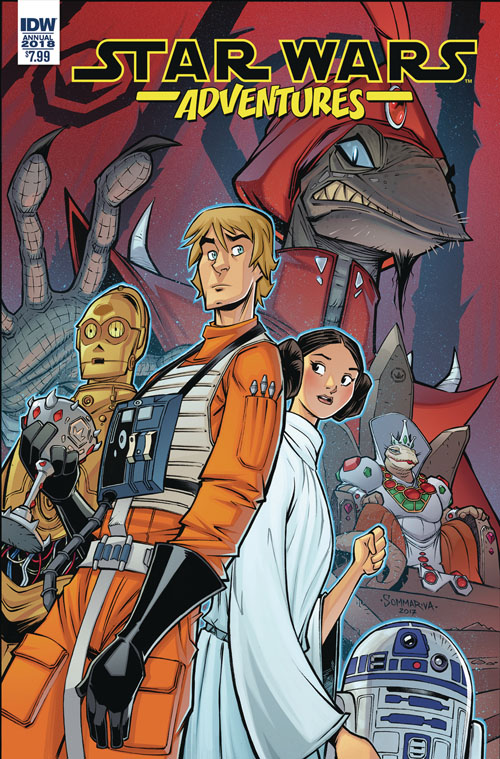 Star Wars Adventures Annual 2018
In Star War Adventures Annual 2018, the diplomatic tight-rope that Princess Leia Organa must always walk is now the responsibility of her brother...but is Luke up to the task? With the irascible alien race known as "Sarakans" looking for an excuse to start a conflict, it will require more than The Force if Skywalker wants to maintain peace in this galaxy far, far away.
Check out PREVIEWSworld's complete list of new releases HERE!