Women in Comics Month: Interview with Shena Wolf
Mar 02, 2018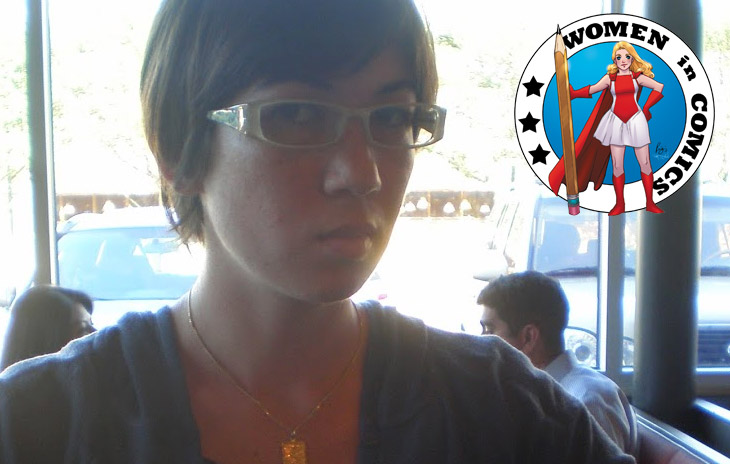 In honor of Women in Comics Month this March, PREVIEWSworld talks with Acquisitions Editor Shena Wolf!
*************

PREVIEWSworld: Who is your current comics employer?
Shena Wolf: Andrews McMeel Syndication
PREVIEWSworld: What is your primary job title? In a quick phrase or two, could you define your job's key responsibility?

Shena Wolf: Acquisitions Editor. I look for new content and work with creators to develop their features for syndication and books.
PREVIEWSworld: Could you please explain how your work helps make comics a reality? (Connect the dots for us. Where are you in the flow of getting a book into reader hands?)

Shena Wolf: I'm the person who initially finds the comic that might be good in papers or in books, and then I work with the creator to make sure that comic gets through development and is launched in print (either papers or physical books)
PREVIEWSworld: What's the part of your job you enjoy the most?

Shena Wolf: Working with creative people to refine their work.
PREVIEWSworld: What comic titles have you worked on?

Shena Wolf: Phoebe and Her Unicorn, Breaking Cat News, Wallace the Brave.
PREVIEWSworld: While there are loads of professionals in the comics industry, there are only so many folks who get to do what you do! How did you get started? How did you learn all the skills you needed for your position?

Shena Wolf: I started as an intern for the person who used to have this job, and I have had different positions throughout the company, learning more about what we do and how to best work with creators to get their work out into the world.
PREVIEWSworld: Talk to us about the heroic people in your comics life. Who do you admire? Who inspires you? Why?

Shena Wolf: The founders of my company inspire me because they believe so strongly in the format and they back this up by supporting shows and creators out in the world.
PREVIEWSworld: Please tell us about the coolest experience you've ever had thanks to your job.

Shena Wolf: I got to be on a panel with Stan Lee talking about mobile comics when I was just starting out and it was really, really cool.
PREVIEWSworld: Every industry professional has something they absolutely love about comics. Whether it's a particular title or format or audience or tradition or something else, we're all hooked. What's special about comics for you? Would you be willing to share a treasured memory about it?

Shena Wolf: Comics are a very unique form of storytelling, and I love stories. I've been reading comics my whole life, and they have the ability to reach audiences of all ages, from very young to very old.
PREVIEWSworld: If you had one comics-related wish—no limits—what would it be?

Shena Wolf: That "Pretty Deadly" would run forever.