Women in Comics Month: Interview with Kayra Tan
Mar 01, 2018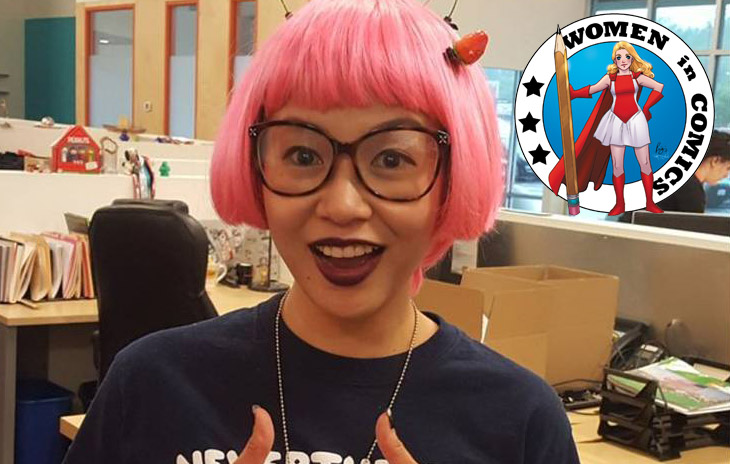 In honor of Women in Comics Month this March, PREVIEWSworld talks with production and legal assistant Kayra Tan!
*************
PREVIEWSworld: Who is your current comics employer?
Kayra Tan: The Lion Forge, LLC
PREVIEWSworld: What is your primary job title? In a quick phrase or two, could you define your job's key responsibility?
Kayra Tan: Legal and Production Assistant – I assist the Legal Counsel in sending out "Work Made for Hire" agreements and Publishing Agreements. I am also responsible for finding printers for our comic books.
PREVIEWSworld: Could you please explain how your work helps make comics a reality? (Connect the dots for us. Where are you in the flow of getting a book into reader hands?)
Kayra Tan: As a Legal Assistant, I make sure that the contracts are sent to the talents and licensors so we can start creating our comics. Without the "Work Made for Hire" agreements, writers, pencillers, inkers, colorists, and letterers will not be able to start working on our comic books. As a Production Assistant, I find printers, send our comics to print, and make sure they arrive to Diamond in time for their direct market release dates.
PREVIEWSworld: What's the part of your job you enjoy the most?
Kayra Tan: I absolutely enjoy working with creative individuals – whether they're my coworkers or the talents who help make our comic books possible.
PREVIEWSworld: What comic titles have you worked on?
Kayra Tan: All Lion Forge titles since the beginning of 2017!
PREVIEWSworld: While there are loads of professionals in the comics industry, there are only so many folks who get to do what you do! How did you get started? How did you learn all the skills you needed for your position?
Kayra Tan: I started out as the Legal Assistant for Lion Forge. I was in school then, finishing my Masters in International Business. I wanted to work with other companies and be involved in logistics, so the President offered to give me the Production Assistant position.
PREVIEWSworld: Do you have an online presence we can link to and share with our readers?
Kayra Tan: On Twitter @ktktktcat