Women in Comics Month: Interview with Jessica Rossana
Mar 01, 2018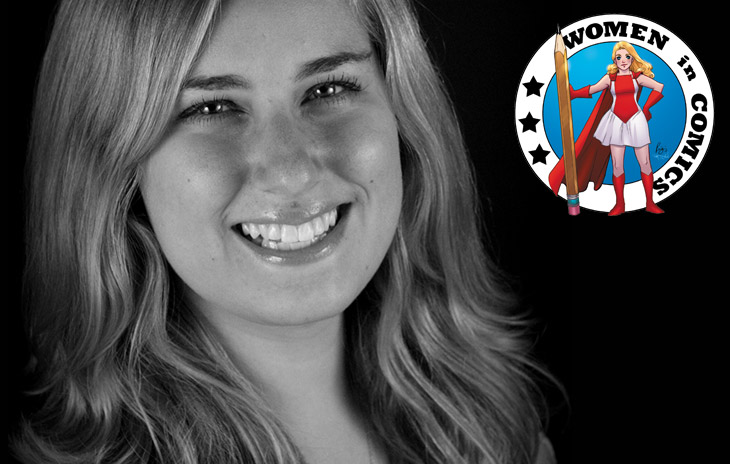 In honor of Women in Comics Month this March, PREVIEWSworld talks with editor Jessica Rossana!
*************
PREVIEWSworld: Who is your current comics employer?
Jessica Rossana: Zenescope Entertainment
PREVIEWSworld: What is your primary job title? In a quick phrase or two, could you define your job's key responsibility?
Jessica Rossana: Editor. I oversee the interiors of many of our titles and send them off to print to get them into readers' hands.
PREVIEWSworld: Could you please explain how your work helps make comics a reality? (Connect the dots for us. Where are you in the flow of getting a book into reader hands?)
Jessica Rossana: I make sure all the artwork flows smoothly and integrates seamlessly with the colors and letters. Plus, I'm there to make sure everything comes in on time!
PREVIEWSworld: What's the part of your job you enjoy the most?
Jessica Rossana: I love the fact that I get to work with amazing writers, artists, colorists, and letterers from all over the world. The talent I see on a daily basis really is incredible.
PREVIEWSworld: What comic titles have you worked on?
Jessica Rossana: So many! Most recent ones are Robyn Hood: The Hunt, Grimm Fairy Tales: Tarot, Red Agent, Grimm Tales of Terror, and Dance of the Dead.
PREVIEWSworld: While there are loads of professionals in the comics industry, there are only so many folks who get to do what you do! How did you get started? How did you learn all the skills you needed for your position?
Jessica Rossana: When I started at Zenscope, I was finishing up my Master's in Publishing and it was the perfect way to transition the editorial skill set I had learned through my program into a real-world setting. I was a bookseller previously -- and have been a comics fan for as long as I can remember -- so going in with a knowledge of the market and trends was also a benefit.
PREVIEWSworld: Please tell us about the coolest experience you've ever had thanks to your job!
Jessica Rossana: Seeing my name printed in a book for the first time as an editor was a surreal experience. And going to a comic shop and seeing those books out in the wild is still such an amazing feeling!
PREVIEWSworld: Every industry professional has something they absolutely love about comics. Whether it's a particular title or format or audience or tradition or something else, we're all hooked. What's special about comics for you? Would you be willing to share a treasured memory about it?
Jessica Rossana: I love the fact that comics is for everyone. There are so many different writers, artists, and readers, that there really is a story out there that will interest everybody. Comics are diverse and vibrant and I love the collaboration process among talents that brings it all together.
Another thing I love about comics is that it's a great literature gateway for younger readers. Working on kids comics has been an amazing facet of my job. And kids can be brutally honest about whether or not they like something! So seeing their positive responses to the content has been heart-warming.
One of the best things I was able to do was write a little note of encouragement to one of our young readers. She loved the Just Princesses middle grades graphic novel that I worked on and needed a replacement copy. We received a letter about how much she loved the story and it really gave me the warm fuzzies to see something I worked on have an impact like that.
PREVIEWSworld: Do you have an online presence we can link to and share with our readers?
Jessica Rossana: Follow me on Twitter and Instagram @jessicajrossana, or find me reading and reviewing books and comics on my website, jessicajrossana.com.