BHM Spotlight: Writer-Artist Micheline Hess Take Us To Ovenland
Feb 13, 2018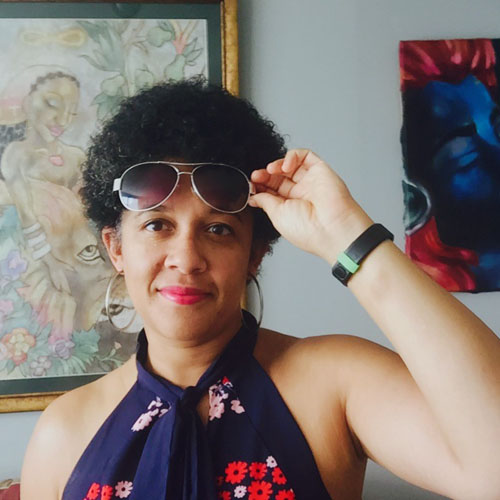 by Troy-Jeffrey Allen
In celebration of Black History Month, PREVIEWSworld asked multiple creators within the comics industry to talk about their personal history with Black History Month and their personal history with comics. In our fourth installment in this series, we talk with Malice in Ovenland's Micheline Hess!
Give us the rundown on a recent comics project you're excited to be a part of.
Right now I'm wrapping up on two projects that have been a real blast to work on. The first is a children's book called Gumgah and The Grumpledonk. Written by Jacques Nyemb and put out through Not So Super Publishing, it tells the story of young girl named Gumgah, who is being frightened by strange noises coming from her closet. After running to her parents in the middle of the night, and having them inspect her closet, the noise still persists and she has to take matters into her own hands and face her fears of the dark, spooky closet in order to get to the bottom of things. It was really nice to get to work on this and use a slightly more organic looking style than I usually use to illustrate things.
I've also had the honor of drawing and coloring a few pages in Greg Anderson Elysée's next volume of Is'nana The Werespider. In the segment I work on, Is'nana, Walter and a K-9 companion falling through a portal into the world of Malice in Ovenland. It's looking really good and I hope it's well received.
Both of these projects were illustrated on my iPad Pro and being that I work fulltime, it's super helpful to have a portable studio that lets me create while I'm on-the-go!
Another ongoing project I've been investing time in is writing and illustrating comics for The New Yorker. I'm really grateful for this, as it gives me a platform to explore more sociopolitical topics in a way that I can't in more child-friendly stuff that I do.
When did you become interested in comics?
I've been into comics since I was a little girl. My father would go away on business trips and often would come back with French comics for kids like Pif and Hercule and even Tintin. One time he brought me a GIANT Wonder Woman comic and I would spend hours going over all the art in the pages. My mother was a public school teacher and she would bring me art supplies to draw with. I'll never forget how awesome it was when she lugged home a new drafting table for me to draw on. I still use it to this day!
I made simple comics for myself for years but rarely shared them with people. It wasn't until the mid 90's when my dream was realized in coming to work for Milestone Comics. I worked as a Colorist and learned much from Jason Scott Jones during this time. After things got shut down, I was very disenchanted with the notion of publishing comic stories but could never quite let it go.
It wasn't until around 2009, that I started working on a comic story in earnest, and started creating the world and characters for Malice in Ovenland.
How was Black History Month introduced to you growing up?
To be honest, I don't really remember, so I guess that should say something. I know when I was in school we talked about Dr. Martin Luther King Jr, but the truth about the way black people were treated in this country and the injustices and maltreatment that sparked off the Civil Rights Era was never something that was probed very deeply when I was in school. My mother did something very interesting though, by taking me to see films that told the stories of the black experience, like Sugarcane Alley, Black Orpheus, and Imitation of Life. These experiences were eye-opening to me and provided a rich slice of the heartbreak, tragedy, and triumph that black people in this country and other parts of the world have experienced throughout history.
Does that line up with your take on Black History Month in 2018?
With the advent of the internet and social media, there is a much greater potential to form and join groups as well as create or attend events where we can celebrate, educate and support one another as well discuss issues like racism, sexism, patriarchy, and issues that affect the LGBTQ segment of the black community. This is something that didn't exist when I was a kid.
Additionally, there are more and more Comics Festivals that are focused on shining a light on content created by and for black people which is super inspiring and very much needed in an age where we as a people are still doing battle with many of the same forces that worked to oppress us, when I was a kid.
If you could work on any comic next, what would it be?
It would be the next Malice in Ovenland of course! Now that I'm almost done with my current projects, I'm just about ready to tighten up my script and get drawing. The other comic I would like to do, is one that explores the experiences my father and his family endured living in France under the dark shadow of the Nazi Regime during the War.
What comics are you reading right now?
I'm reading Low Riders to the Center of the Earth by Cathy Camper and Raúl the Third, and Space Dumplins by Craig Thompson.
Why Black History Month?
Because there people out there who STILL ask, "Why don't we have a white history month?" when it's always been about celebrating whiteness and Eurocentric values every day of the week. Now more than ever we need a Black History Month because it's a time to really amplify the signal of black excellence and the many reasons we have to be proud of who we are and the value of our past and present struggles.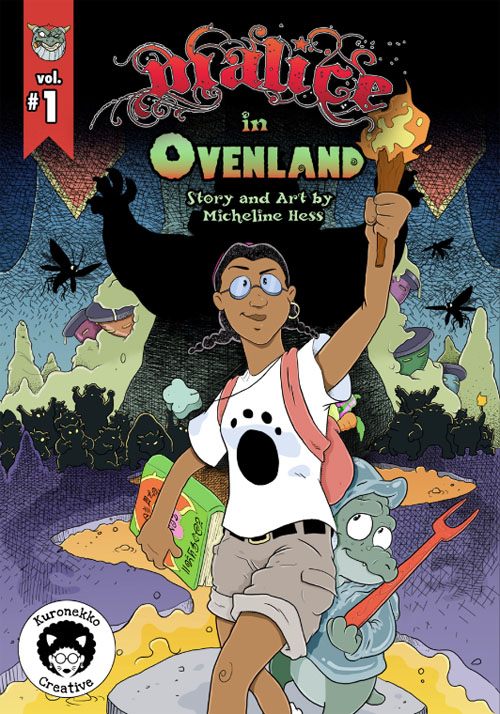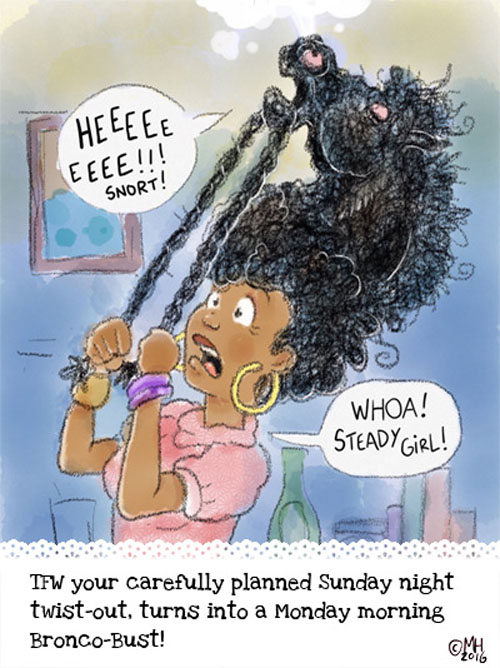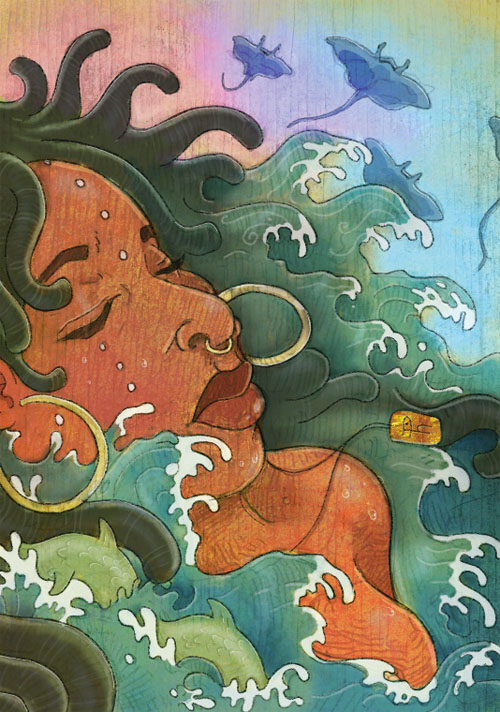 Where I'll be this month:
I will be attending Glass City Black Comix Fest 2018 at the Lucas County Public Library in Toledo Ohio on Saturday, Feb 10th. I'll be tabling there as well as hosting a workshop on comics drawing as well as sitting on a panel – Creating Characters of Color.
On February 18th I will be at at the opening of Annual Black History Exhibition of 2018 at The Octagon Gallery RIVAA where my work will be showcased alongside a bunch of other really talented artists.
On February 28th I'll be taking part in the 20/20 VISION event at The Twenty Bar on 177 Grand Street in Brooklyn, NYC. There I will be presenting on my artistic process as an illustrator and maker of comics.
****
Troy-Jeffrey Allen is the Consumer Marketing Digital editor for PREVIEWSworld.com and the DCD family of sites. His comics work includes BAMN, Fight of the Century, and the Harvey Award-nominated District Comics.