Ten Comics You Should Have Read In 2017
Dec 23, 2017
by Troy-Jeffrey Allen
For 351 issues, PREVIEWS catalog has proudly provided comic readers of all walks with appetizing looks at EVERYTHING (and we do mean "everything") your local comic shop has to offer. But…hey. We get it. There are so many things to choose from and not enough days in a year to read all of them. That's okay, though. We've got you covered!
As 2017 comes to a close, we wanted to highlight some of the amazing reads that have hit comic shops in the last 12 months. These 10 titles were stellar, highly entertaining, and not given nearly enough love. Here are 10 Comics You Should Have Read in 2017!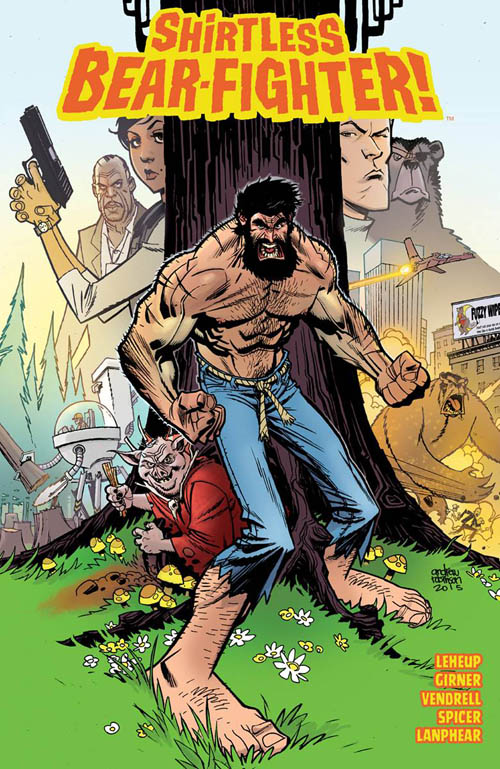 Shirtless Bear-Fighter
Sworn to protect the forest, the Shirtless Bear-Fighter is forced out of his life of fist-fighting wildlife and thrust back into the world of man. Apparently, super-powerful bears are attacking humanity! The government has no choice but to enlists the aide of the only man equipped to PUNCH ALL OF THEM IN THE FACE!
If you're a fan of Venture Brothers, Rick & Morty, or any of the absurdist humor from the folks at Adult Swim then Shirtless Bear-Fighter (SEP170681) will suit you just fine. This book is every bit as ludicrous as it sounds. And that's not a bad thing, that's a good thing.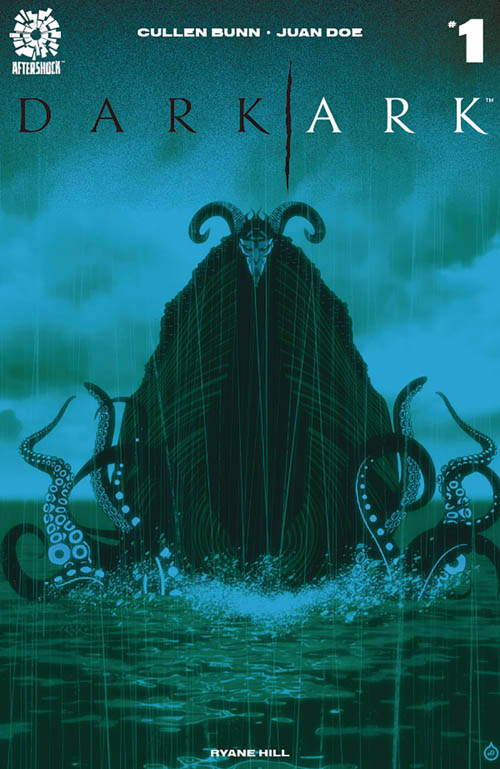 Dark Ark
You've heard the story of Noah's Ark. Now, discover the evil machinations of Shrae, builder of the Dark Ark (AUG178573). Commanded by wicked forces, Shrae is tasked to keep Earth's most vile creatures afloat. We're talking vampires, dragons, manticore, and more! But with every abomination known and unknown to man on this boat, there's bound to be all sorts of static. Especially when those damned vampires declare mutiny!
Shrae and his family (!) may be at the helm, but this house of horrors he's created is likely going to serve as a watery coffin.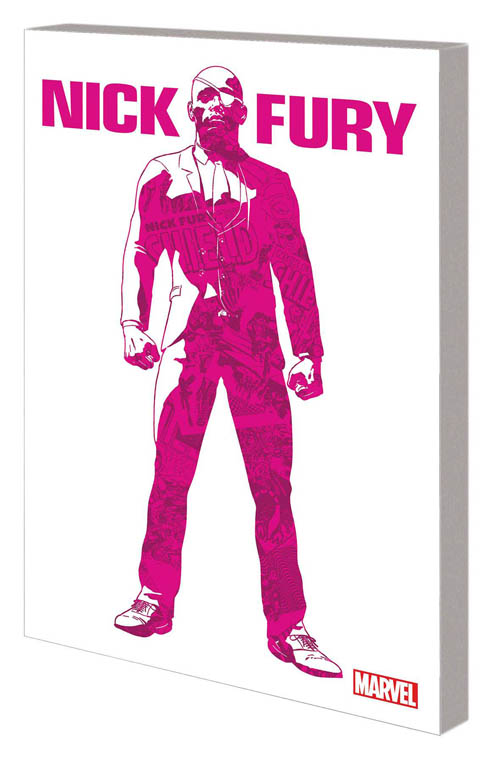 Nick Fury
Nick Fury, Jr. steps out of his father's shadow and into the spotlight with this string of Jim Steranko-inspired superspy adventures.
Written by James Robinson (Starman) with art by ACO (Wonder Woman), Nick Fury (AUG171033) is quip-filled candy for the eyes. Robinson keeps the plots self-contained, breezy, and twisty while ACO infuses every page with border-defying pop art.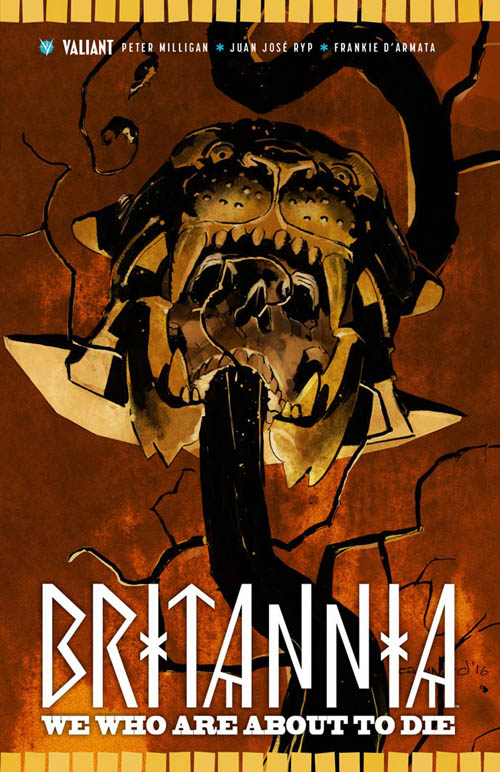 Britannia: We Who Are About To Die
After the success of the first Britannia mini-series, Valiant Comics wisely jumped at the opportunity to let writer Peter Milligan and artist Juan Jose Ryp return to Antonius Axia, the world's first detective.
Britannia: We Who Are About To Die (JUL172280) is a painstakingly researched "police procedural" set during The Roman Empire. Where classism creates immovable barriers for criminal investigation and any act of wrongdoing can be all too conveniently chalked up to the "will of the gods". This makes Antonius' job particularly vexing. Especially when his detecting leads him to a female gladiator who inspires the women of Rome to rise up against a system that favors rich, abusive men.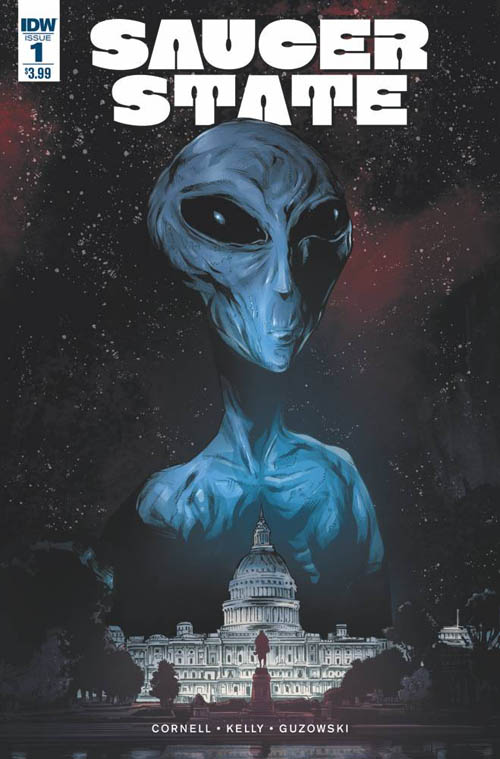 Saucer State
Writer Paul Cornell and artist Ryan Kelly have returned for this follow-up to their critically-acclaimed Saucer Country – part of what is shaping up to be a trilogy of mini-series.
In Saucer State (MAR170564), New Mexico Governor Arcadia Alvarado is now President Arcadia Alvarado. Which puts her in a position to finally get to the truth of her own abduction by extra-terrestrials, right? Unfortunately for her, the presidency waits for no one. Arcadia's defining moment as POTUS is about to meet her head on. Still, the truth is definitely out there and all sorts of inconvenient when you're still in your first 100 days as leader of the free world.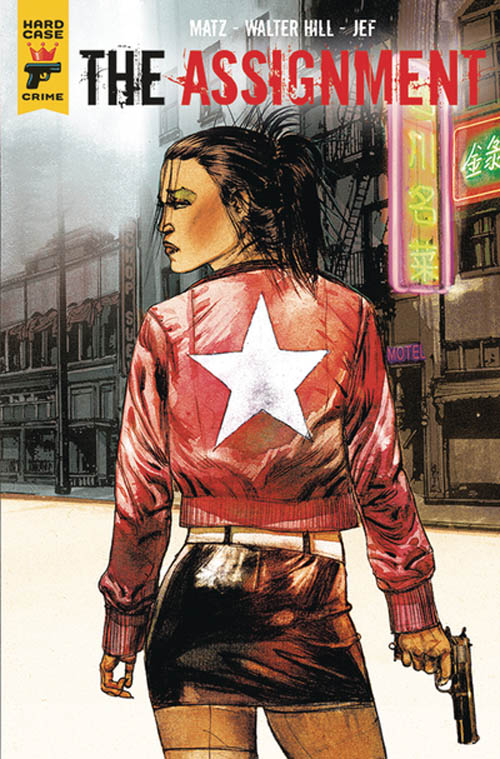 The Assignment
Originally released in France under the title Corps Et Âme (Body and Soul), The Assignment (NOV161780) is filmmaker Walter Hill (The Warriors, 48 Hours) and artist Matz's controversial crime noir tale fully translated.
What's the controversy, you ask? Well, the plot circulates around a hitman by the name of Frank Kitchen who meets a "mark" with ties to the surgical world. When Frank's attempted hit goes sideways, Kitchen gets abducted and put under the knife...resulting in a gender reassignment procedure!
This neo-noir, mad scientist story is bound to ruffle a few feathers, but the actual journey of Frank Kitchen is a deliberately wild revenge-fantasy for fans of the exploitation genre.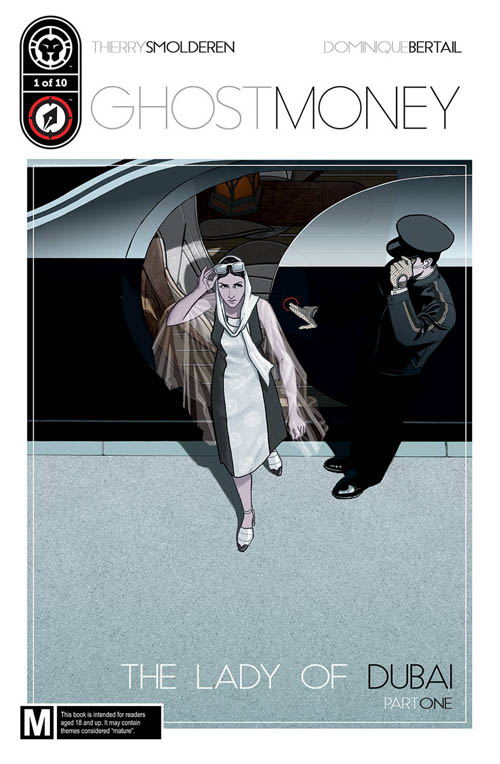 Ghost Money
"Follow the money, save the world." So goes the credo behind Thierry Smoldren and Dominique Bertail's globe-trotting thriller Ghost Money (JUN171778). Translated from a 2008 French comic, Ghost Money starts with the aftermath of 9/11 and then picks up almost 20 years later in the not-so-distant future.
Who profited during the attacks on the World Trade Center and The Pentagon? It's a paper trail that sends a covert military team on the hunt for what could be Al Qaeda's lost treasure. One catch, though: The interrogation that put them on this hunt was a lie. However, that doesn't mean that the Arab woman they are tracking doesn't have dangerous allies and a massive mysterious fortune at her disposal. Making this wild goose chase into a breakneck, action-packed ride.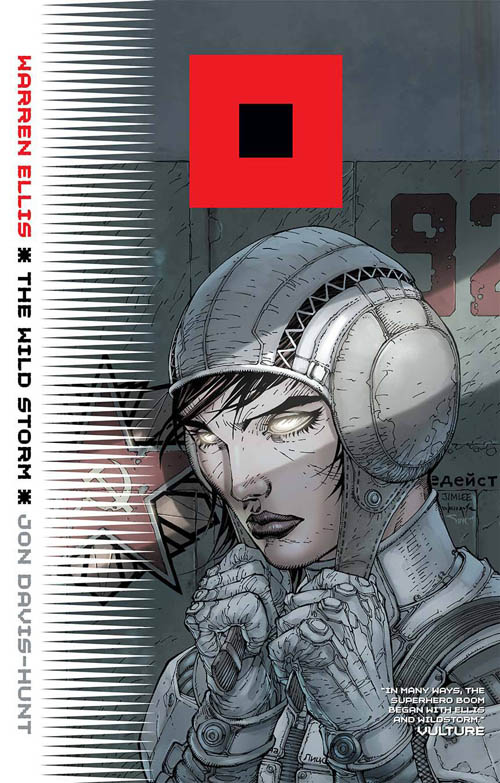 The Wild Storm
Warren Ellis returns to the comic book franchise he helped define. And he's brought more than a few upgrades.
Intentionally, there is a lot going in The Wild Storm (JUL170486) (such is the reality of rebuilding an entire universe from the ground up). However, the gist of it is that humanity's scientific advancements have put us all on a collision course -- with each other, with aliens, with spies, conspiracy theorists, technologists, cosmologists, and military operatives. We just don't know it yet. Warren Ellis and artist John-Davis Hunt do, though. And they recognize that our modern existence of science fact isn't too far from science fiction. All we need is a little push into cosmic paranoia.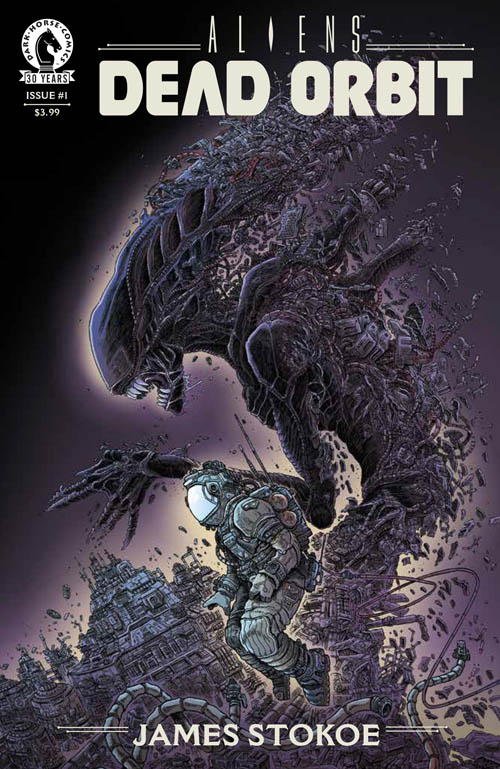 Aliens: Dead Orbit
Where can a fan of space-horror get consistent Xenomorph satisfaction from the 38-year-old Alien franchise? From comics, of course. And artist/writer James Stokoe seems to have his fingers on the pulse with his Aliens: Dead Orbit (FEB170019) mini-series.
Told through flashbacks, Dead Orbit's premise is pretty familiar to fans of the Alien movies: A space station experiences an accident. A crew slowly starts to get picked off. A lone survivor must out-wit the deadliest creature in film history. It's the look of this comic, however, that is the reason to scoop up Dead Orbit. Stokoe's designs have more than a hint of Moebius to them. Creating atmospheric tension through meticulous art. H.R. Giger would be proud.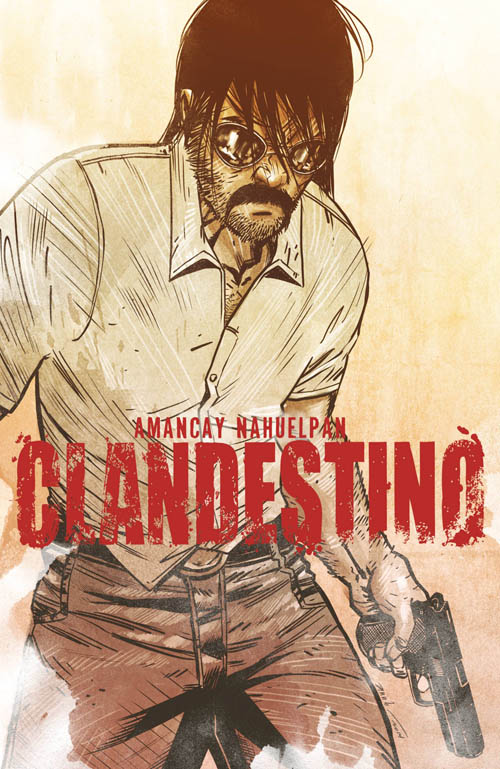 Clandestino
Get ready for 208 pages of high-octane, hyper-stylized, splatter-punk thrills with Clandestino (AUG151178)!
Taking place in the wake of a military coup, Amancay Nahuelpan's story is about one man and the rebels that formed as a result of the said takeover. Driven purely by the love of their country, these guerrillas are on a mission to seize liberty from tyranny. But what they don't know is that betrayal and revenge will decide the future of this rebellion.
The revolution will not be televised…but it will be at comic shops when Clandestino hits trade paperback (NOV171291) on January 31st.
****
Troy-Jeffrey Allen handles social media and community outreach for PREVIEWSworld.com and the DCD family of sites. His comics work includes BAMN, Fight of the Century, and the Harvey Award-nominated District Comics.