Ten Exciting Comics To Look Out For In 2018
Dec 31, 2017
by Troy-Jeffrey Allen
Happy New Year, PREVIEWSworld!
2018 is officially here, and with it comes the promise of your next favorite comic series. So, your friends at PREVIEWSworld.com have decided that, instead of just letting you waltz into the New Year blindly, we should be the radioactive waste that randomly splashes you in the eye socket and gives you heightened senses!
What? Did that analogy come off kind of weird? Maybe a bit of a stretch? Fine! Whatever! It's the New Year! We shouldn't dwell on the past. We should only look forward...
Infinity Countdown
All-New Guardians of the Galaxy's creative team of Gerry Duggan and Aaron Kuder join the rest of Marvelites worldwide by eagerly counting down to "Infinity"...with Infinity Countdown #1 (JAN180879), the beginning of a larger event starting in spring 2018.
Similar to the upcoming Marvel Studios release, Infinity Countdown is a saga involving the six Infinity Stones. That's right. If you thought the Infinity Stones were lost forever then you were mistaken. They've reappeared into the hands of some of the 616's mightiest heroes. But that also means that the Power Stone is up for grabs.
Get ready for a 5-part epic that rebalances the distribution of power in the Marvel Universe when Infinity Countdown #1 throws down the gauntlet!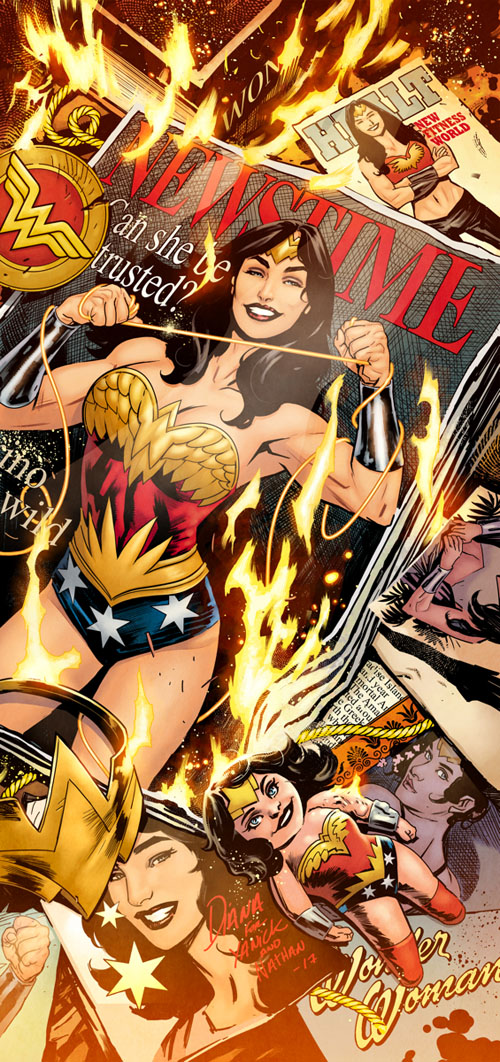 Wonder Woman Earth One Vol. 2
Arriving in August of 2018, Grant Morrison and Yanick Paquette return for the second installment of a proposed trilogy with Wonder Woman: Earth One Vol. 2.
Having officially left Paradise Island to set foot in the "world of man", Diana Prince now has to contend with a distrusting American government and Morrison's reimagining of Nazi spy Paula von Gunter -- a throwback to Wonder Woman comics of the 1940s.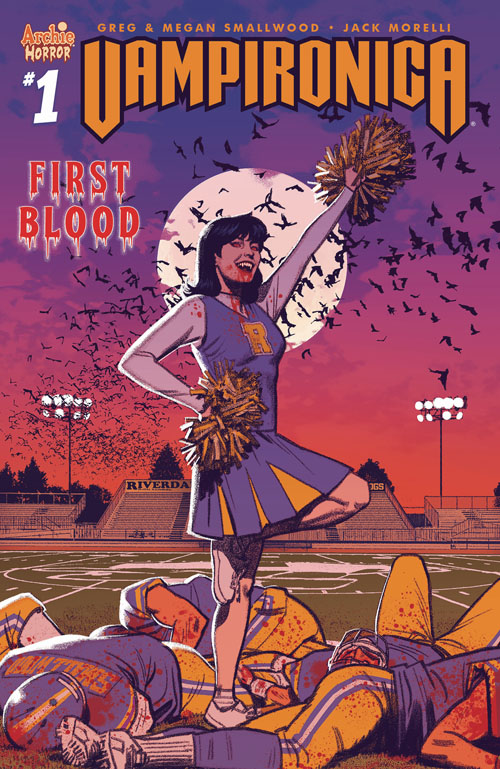 Vampironica
In the growing tradition of Afterlife with Archie, Jughead: The Hunger, and The Chilling Adventures of Sabrina, comes Vampironica #1 (JAN181214) from Archie Comics.
The royal of Riverdale brings a new meaning to "school sucks" when an encounter with an ancient vampire transforms her into a bloodsucker with eternal life instead of a teeth sucker with no credit limit. But one has to wonder: what exactly does this mean for her sometimes best friend oftentimes enemy Betty Cooper? Yikes!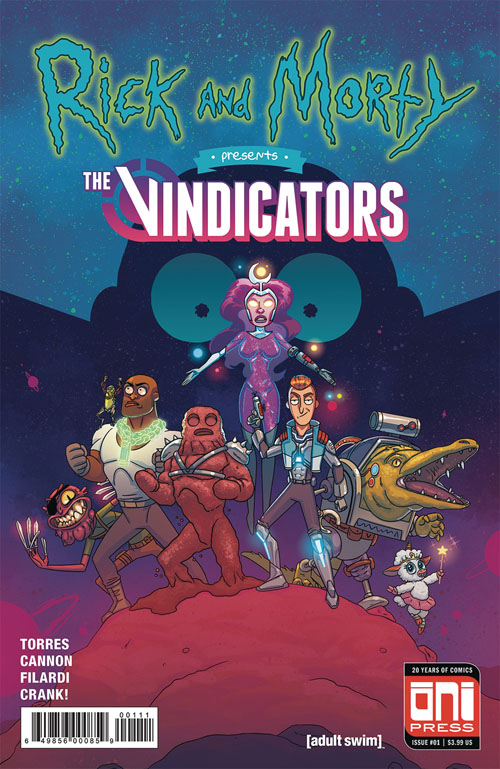 Rick and Morty Presents: The Vindicators
The Rick and Morty TV show loves to take playful shots at pop culture as often as it can (and it can quite often), but season 3's jab at the DC and Marvel movie-verses (respectfully) was so good that it needed a second life beyond Cartoon Network. And that's exactly what you get with Oni Press' upcoming spin-off title Rick and Morty Presents: The Vindicators #1 (JAN181818).
With contributions by J. Torres (Teen Titans Go), Mags Vissagio (Kim & Kim), and more, you can expect a very meta satire of the superhero genre on its home turf.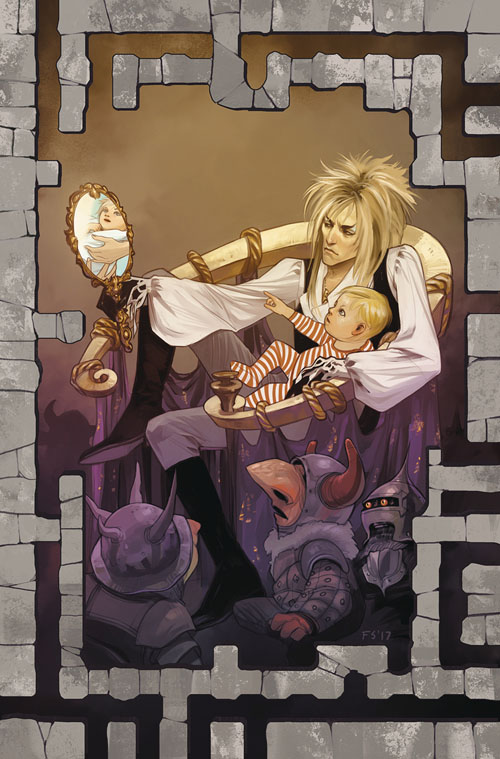 Jim Henson's Labyrinth: Coronation
Even in the absence of both David Bowie and Jim Henson, the film Labyrinth continues to live on. Now, writer Simon Spurrier (X-Men Legacy) continues the tale started by the 1986 film with Jim Henson's Labyrinth: Coronation #1 (DEC171194). Promising to reveal the untold history of the Goblin King, Spurrier and artist Daniel Bayliss put readers smack dab inside Jareth's court.
Hey! Actually, if you want more on Jim Henson's Labyrinth: Coronation, check out our exclusive interview with Simon Spurrier HERE.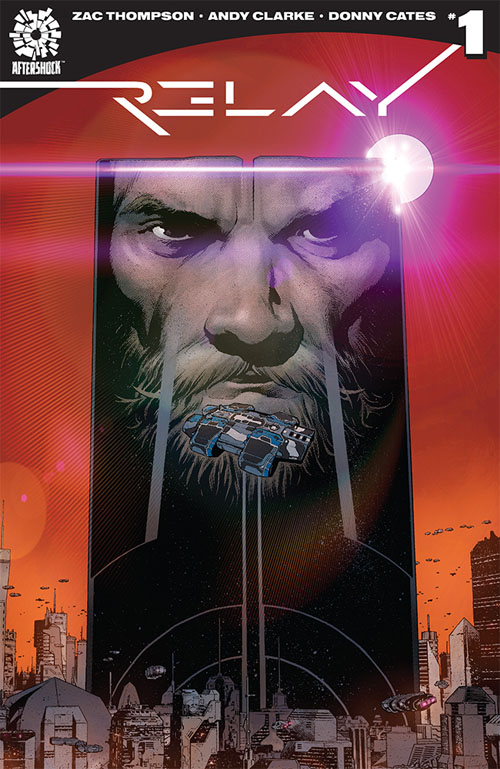 Relay
Making its official debut during Free Comic Book Day 2018 on May 5th, Relay #1 (JAN180015) from AfterShock Comics is all about the dangers of conformity.
The Galactic Relay, a monolithic structure, colonizes new planets with the questionable intent of unifying what's considered uncivilized cultures. But what is the Galactic Relay? Where did it come from? Why should anyone trust it?
Careful. The truth of its origin might feel more like reality than science fiction...
From fan-favorite scribe Donny Cates and The Dregs' Zac Thompson with art by Replica's Andy Clarke.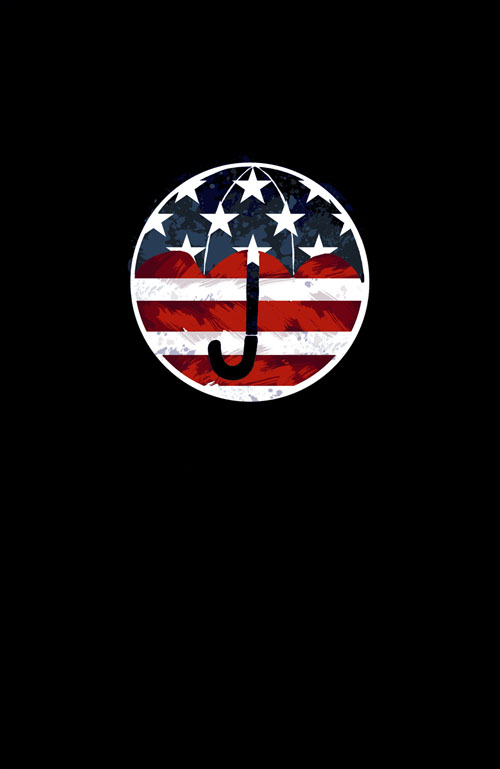 Umbrella Academy: Hotel Oblivion
Not much is known about artist Gabriel Bá and Gerard Way's third Umbrella Academy installment, but we do know that we are closer than we've ever been to the project seeing the light of day. Especially since Dark Horse made an official announcement at 2017's San Diego Comic-Con that it would arrive in 2018.
Added incentive: Hotel Oblivion is meant to coincide with the upcoming Umbrella Academy TV show on Netflix. Which only improves the chances of Sir Reginald Hargreeves' dysfunctional family of superheroes returning to comics next year.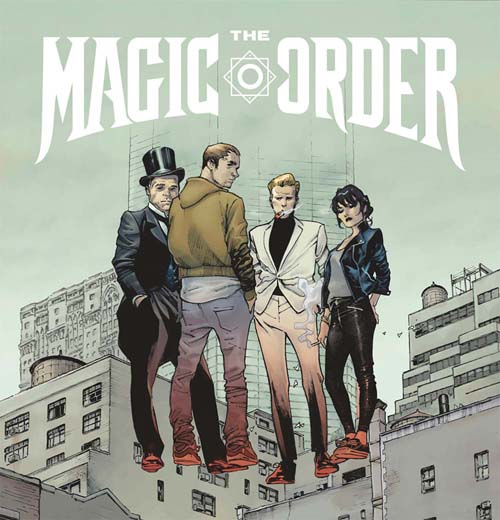 The Magic Order
Speaking of Netflix, fan-favorite writer Mark Millar (Old Man Logan, Kingsman: The Secret Service) recently inked a deal with the popular streaming service. The first project to spin out of Netflix's acquisition of Millarworld is The Magic Order, a "mob drama" highlighting the comings and goings of five families of magicians. This clandestine collection of households have been protecting humanity from supernatural threats for centuries. The problem with being a secret group, though...no one can protect you!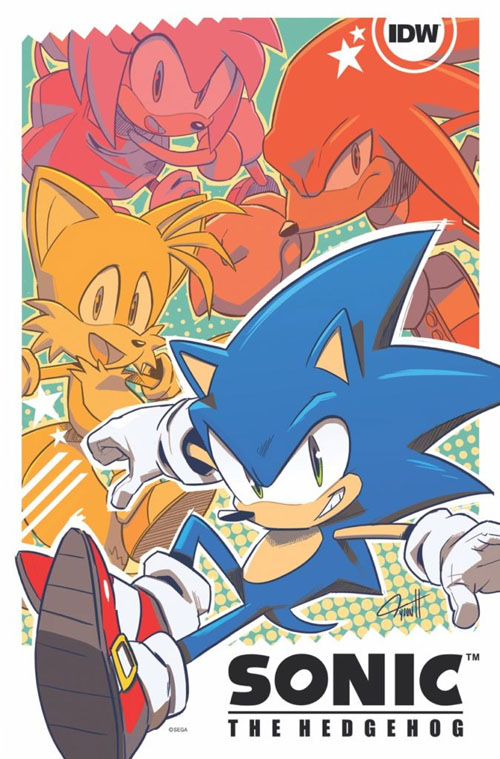 Sonic The Hedgehog
Several generations of gamers have grown up with Sega's blurry blue mascot, Sonic The Hedgehog. Now, IDW picks up the reigns to ensure the legacy continues into the future.
Despite the move to IDW, fans will be pleased to hear that longtime Sonic writer Ian Flynn will be returning to the character that has become synonymous with his career. He'll also be bringing with him a team of artists ready to propel the blue blur into a new era of storytelling.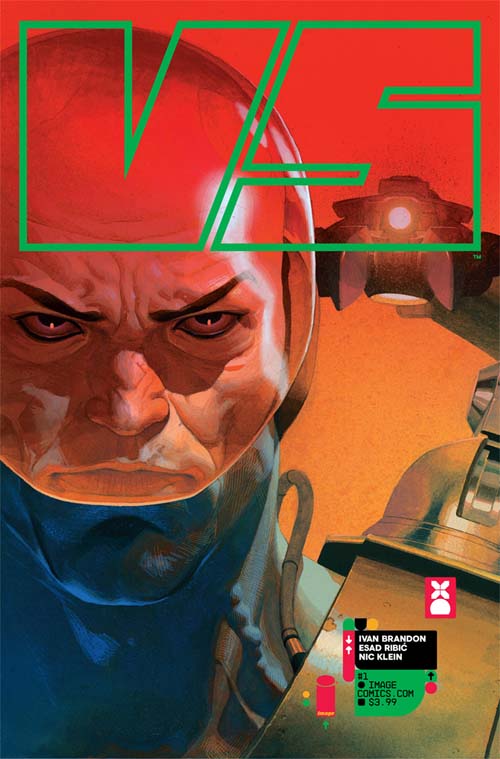 VS
You're probably familiar with artist Esad Ribic's work on titles such as Secret Wars and Thor: God of Thunder. Now, he is teaming up with Black Cloud's Ivan Brandon for what is being dubbed "a darkly satirical" new sci-fi series called VS #1 (DEC170585)!
Celebrity is fleeting. Especially in the future where superstar soldiers charge into battle for fame, profit, and sponsorship. Soldier Satta Flynn is the most viewed war hero in a world where war has become a spectator sport! But when a new generation of soldiers enters the battlefield, Satta learns the true price of fame.
VS #1 hits comic shops on 2/7/2018!
Bonus: What is Brian Michael Bendis' first DC project?
After more than a decade as Marvel's go-to creative talent for some of the publisher's most popular storylines, writer Brian Michael Bendis jumped ship to DC Comics in 2017. Now, the entire comics industry is anticipating Bendis' next move. Will he tackle Batman (Gotham Central, please!), Superman (a Daily Planet comic, please!), or will he go straight to Vertigo with a creator-owned project? Only 2018 knows for sure!