Manga Monthly: Wild And Crazy Manga Heading Your Way
Nov 14, 2017
by Carrie Wood

Welcome back to another round of Manga Monthly, your best resource to learn about the manga highlights in this month's PREVIEWS catalog! November is absolutely jam-packed with some of the best new – and returning – series out there, so be sure to preorder your favorites at your local comic shop soon!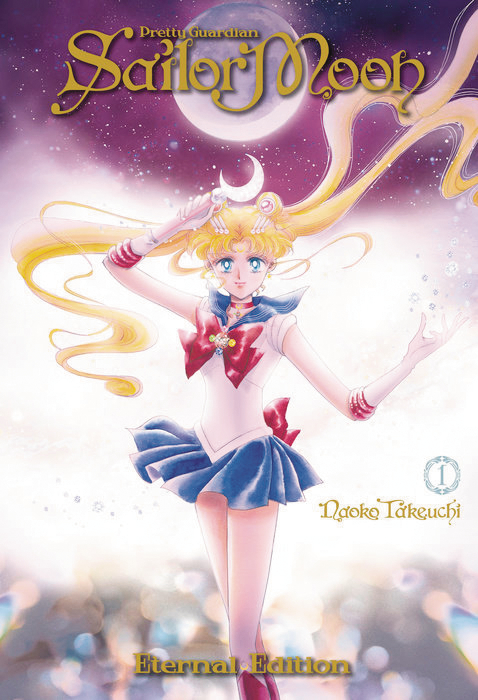 First up is the eternal fan favorite, Sailor Moon, seeing a brand-new reprinting from Kodansha with Sailor Moon: Eternal Edition (NOV171742)! This is absolutely the definitive edition of one of the most important and influential manga series of all-time, and features a brand-ne cover illustration by series creator Naoko Takeuchi!
Teenager Usagi is not the best athlete, she's never gotten good grades, and, well, she's a bit of a crybaby. But when she meets a talking cat, she begins a journey that will teach her she has a well of great strength just beneath the surface and the heart to inspire and stand up for her friends as Sailor Moon! Experience the Sailor Moon manga as never before in these extra-long editions!
Just in time for the holidays, Kodansha will also be releasing a beautiful boxed set of A Silent Voice (NOV171744), a beautiful story about coming of age and forgiveness that was just recently turned into an animated feature film. This emotional drama is one of the most critically-acclaimed manga of the decade, earning an Eisner nomination and accolades from teachers and the American Library Association. Years ago, Shoya Ishida led his peers in tormenting a hearing-impaired classmate, Shoko Nishimiya. When she transfers schools, Shoya finds he has gone from bully to bullied, and is left completely alone. Now Shoya struggles to redeem himself in Shoko's eyes and to face the classmates who turned on him. This edition not only includes all seven volumes of the manga, but also contains a double-sided poster as well!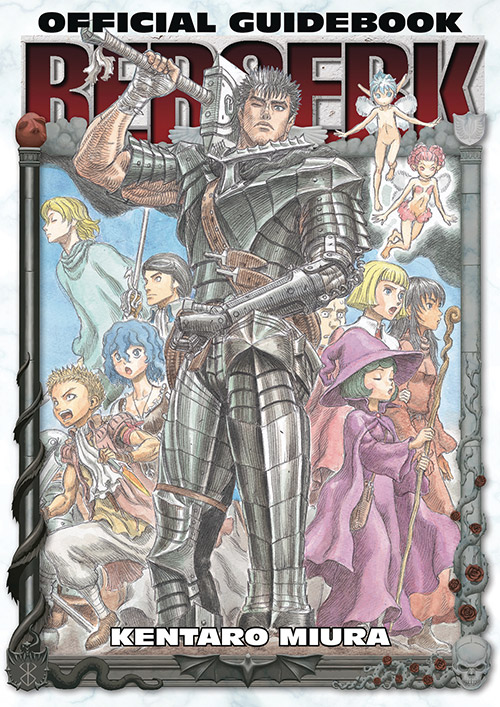 For those who are fans of the long-running anime and manga series Berserk, you can soon pick up the Berserk Official Guidebook (NOV170052) from Dark Horse Comics. Profusely illustrated and including never-before-seen art (including an eight-page color section) and author notes by Kentaro Miura, the Official Guidebook is a comprehensive tour through the epic adventure, shocking horror, and graveyard humor that can be only Berserk!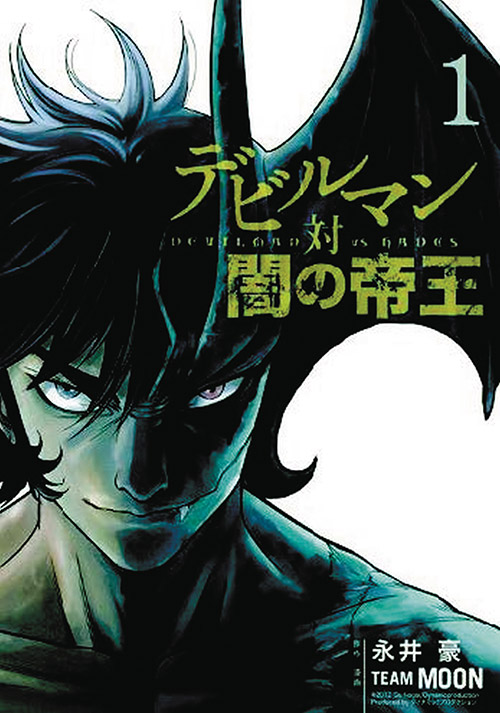 Seven Seas Entertainment will debuting a brand-new, modern sequel to the horror manga classic Devilman when they release Devilman vs Hades (NOV171868)! With the world destroyed after the summoning of Devilman, his human host Akira Fudo finds himself a tenant of Hell. Seeking the soul of his lost love Miki, Akira comes betweens a man's search for vengeance and earns the ire of Hades. To save Miki and survive life after death, Akira will need to let his true demon out as Devilman faces off against the Devil himself!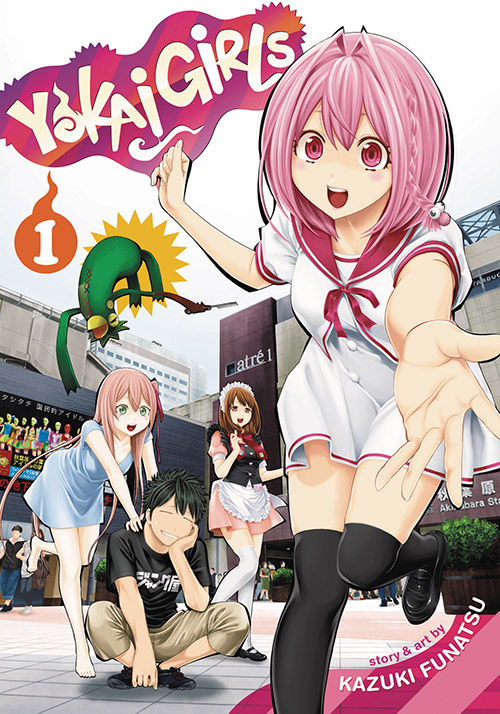 Seven Seas will also see a quirky new series with the arrival of Yokai Girls (NOV171888)! Nishizuru Yakki has always considered himself a fairly normal guy - he's graduated from school, works a part-time job, and has never had a girlfriend. Yet he does have one unusual ability: he can see yokai spirits! He usually copes with these ghostly visions by ignoring them, until he meets a mysterious young woman named Rokka. Now his normal days have taken a notably abnormal turn, as Yakki finds himself the sole defender of some sexy supernatural yokai!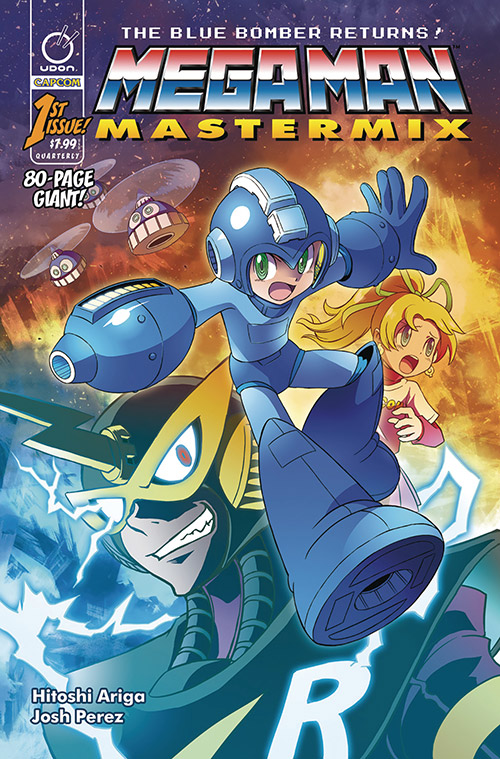 The Blue Bomber is heading to a brand-new series from Udon Entertainment with classic stories from artist Hitoshi Ariga, now available for the first time in color, with the arrival of Mega Man Mastermix (NOV171997)! In a world where humans and robots live and work together, six powerful robots have suddenly turned against their programming and set their sights on causing chaos and destruction! Only one heroic robot stands in their path - Mega Man, the greatest creation of Dr. Light!
The RWBY animated series took off and quickly became a fan-favorite and the subject of a whole lot of impressive cosplay at conventions around the world. Now, Viz Media is bringing the RWBY manga (NOV172052) to the west with the first volume, arriving in January.
This book features never-before-seen adventures of Team RWBY featuring Ruby, Weiss, Blake & Yang before academy and before they were teammates. Plus, a Team JNPR battle featuring a much-younger Jaune!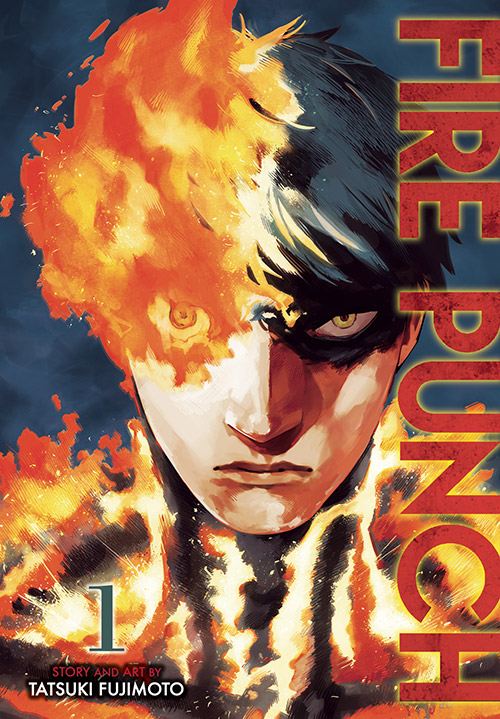 The first volume of Fire Punch (NOV172057) will also be headed our way soon, thanks to the folks at Viz! Orphaned siblings Agni and Luna, like the Ice Witch who cursed their world, are two of the "blessed," humans who hold special abilities. However, not all who are blessed are friendly, and after another of their kind attacks him and decimates his village, Agni fights to survive, vowing revenge.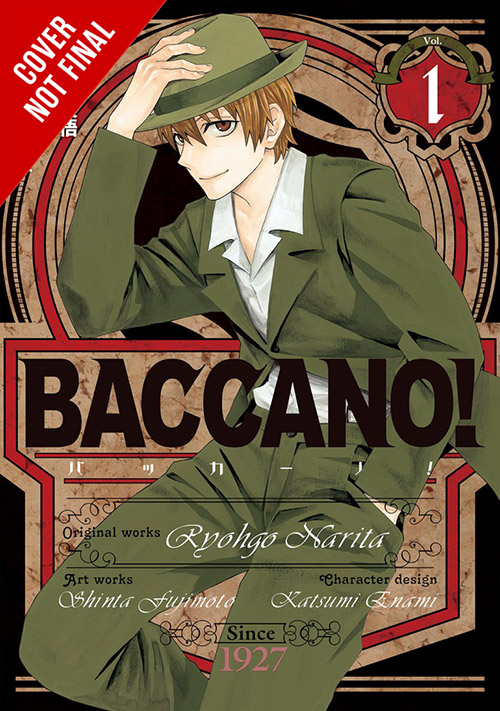 Ryogo Narita hit superstardom with his series Durarara!!, but before his characters were casually throwing vending machines around, he had success with another series – Baccano (NOV172099)!
The first volume of this wild romp of a manga heads our way soon thanks to Yen Press, and follows the exploits of Firo Prochainezo, a member of the Camorra, an Italian criminal syndicate distinct from the mafia. A member of the relatively small Martillo family, Firo's nevertheless got big ambitions and is determined to make his mark. But while the Martillos may not be the biggest bad guys on the block, they've got some distinct advantages working in their favor. Does Firo have what it takes to become a made man? Let the crazy ruckus begin!
That wraps it up for this month's edition of Manga Monthly, but keep your eyes peeled next month for another great roundup of the best manga out of Japan!