Statues Stand Tall In October's DC Collectibles
Oct 13, 2017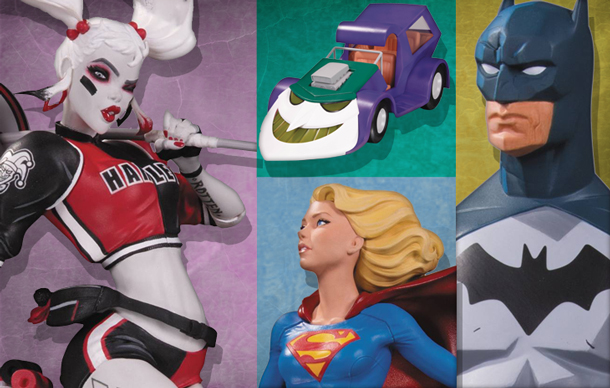 Your local comic shop is the place to preorder some new DC Collectibles from the October PREVIEWS! Six great statues and a funny vehicle are available this month!
---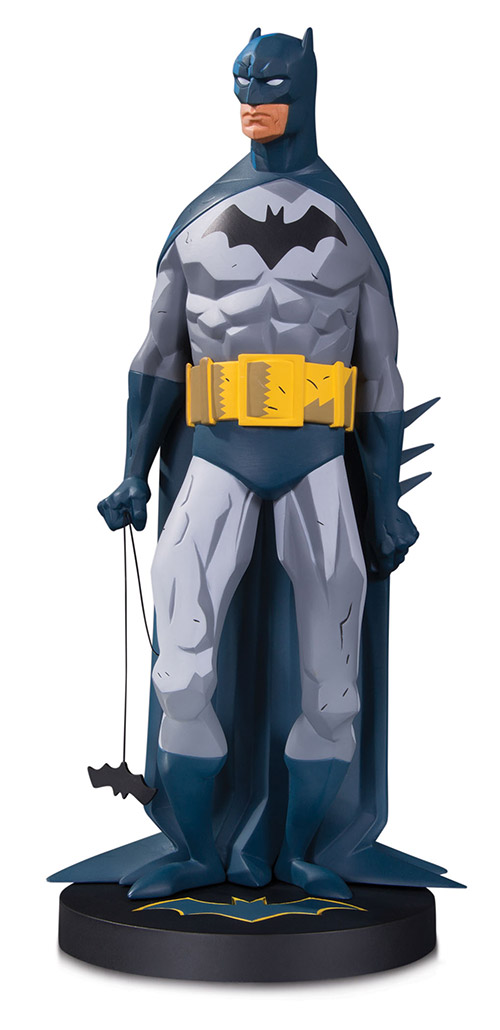 DC DESIGNER SERIES BATMAN BY MIKE MIGNOLA STATUE
Item Code: OCT170393
SRP: $150.00

Designed by MIKE MIGNOLA.

Sculpted by JONATHAN MATTHEWS.

Based on legendary artist Mike Mignola's popular 1:10 scale BATMAN BLACK & WHITE statue comes this 1:6 scale poly-resin DC DESIGNER SERIES BATMAN statue in full color.

Limited Edition of 5,000.

Measures Approximately 13.15 inches tall.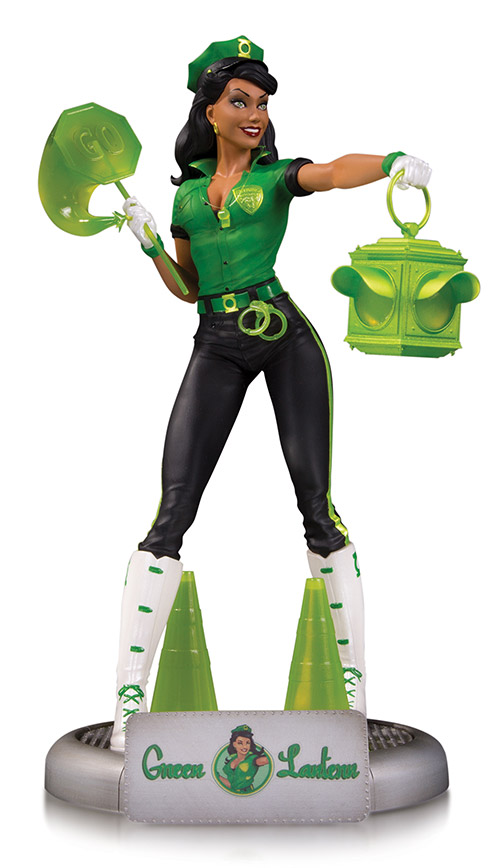 DC COMICS BOMBSHELLS GREEN LANTERN JESSICA CRUZ STATUE
Item Code: OCT170394
SRP: $125.00

Criminals! You can't run, you can't hide the galactic police are here! Designed by Ant Lucia at 9 inches tall, The DC Bombshells Green Lantern Statue of Jessica Cruz comes to stop wrong doers in their tracks with her projected traffic light, cones, handcuffs and stop sign.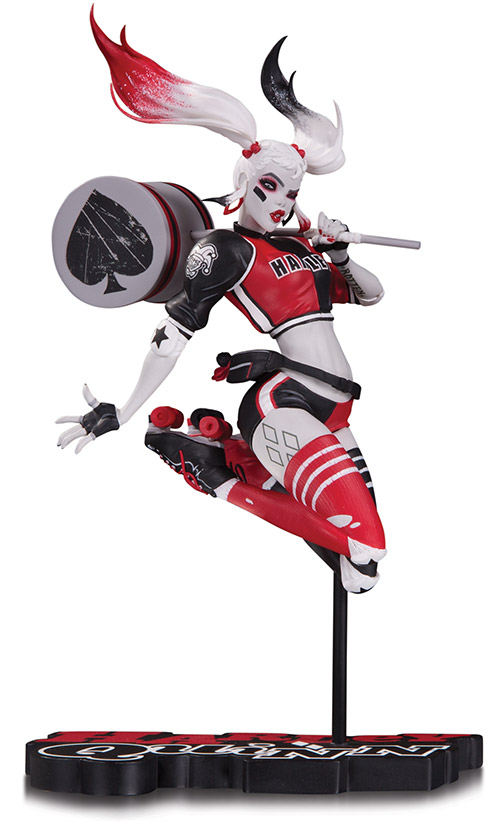 HARLEY QUINN RED WHITE & BLACK STATUE BY BY BABS TARR
Item Code: OCT170395
SRP: $80.00

Babs Tarr is quickly becoming one of the biggest names in comics with her historic run on BATGIRL. Now she brings her manga influenced artistic talent to Harley Quinn in the Harley Quinn Red, White and Black Harley Quinn by Babs Tarr. Harley is displayed in her rarely seen roller derby wear and brings her classic giant mallet.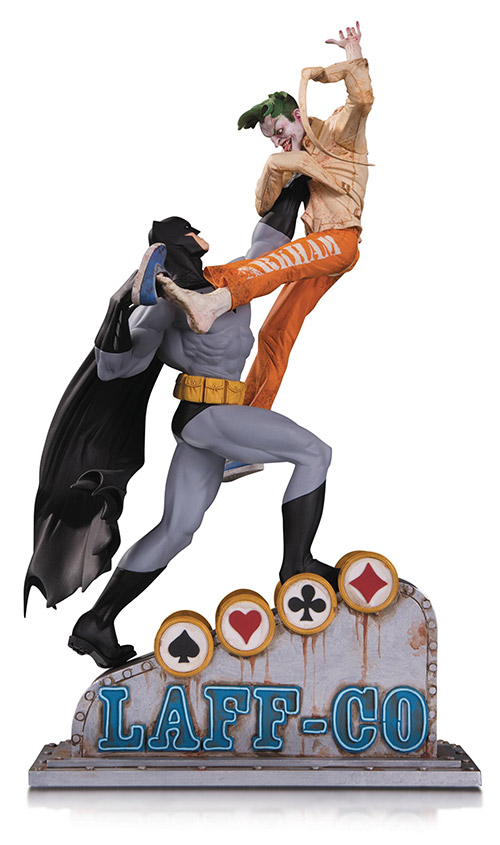 BATMAN VS JOKER LAFF CO BATTLE STATUE
Item Code: OCT170396
SRP: $200.00

The ultimate battle of good against evil comes to life with the BATMAN VS. THE JOKER LAFF-CO BATTLE STATUE. The Caped Crusader and the Crown Prince of Crime square off on the rooftop in this premium polyresin statue.

Limited Edition of 5,000.

Measures Approximately 13.50 inches tall.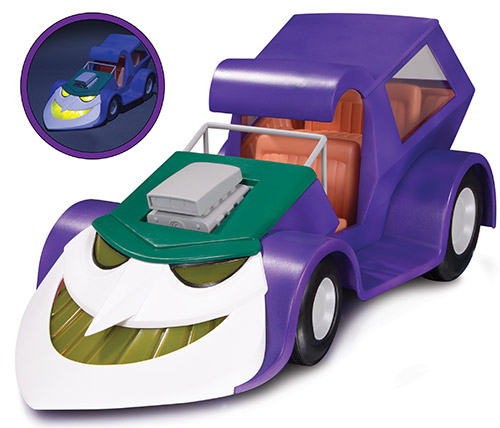 BATMAN THE ANIMATED SERIES JOKERMOBILE
Item Code: OCT170397
SRP: $100.00

Batman has all the best toys: the Batmobile, Batplane, even a Bat -rocket! Now it's the Joker's turn, here comes the Jokermobile! Styled after the hotrod in Batman: The Animated series this all-new vehicle will light up and fit the clown prince of Gotham just in time to get away from the Dark Knight.
DC COVER GIRLS SUPERGIRL BY JOELLE JONES STATUE
Item Code: OCT170398
SRP: $125.00
Eisner Award-winner Joelle Jones continues her amazing additions to the DC Cover Girls line. Supergirl by Joelle Jones comes to DC Collectibles in her iconic SUPERGIRL: BEING SUPER outfit ready to take on the world! DC Cover Girls Supergirl statue is made from high strength PolyResin and she stands at 9 inches tall.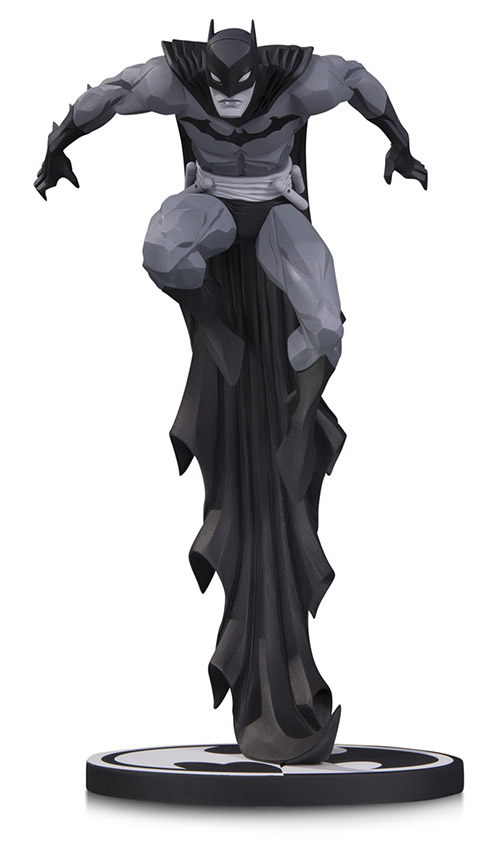 BATMAN BLACK & WHITE STATUE BY JONATHAN MATTHEWS
Item Code: OCT170399
SRP: $80.00

One of DC's greatest sculptors finally gets a statue all to himself! Jonathan Mathews has sculpted some of our most popular collectibles ever, but now he is excited to submit one of his own design to the celebrated Black and White Batman line!