Lemire Brings Down The Hammer With Sherlock Frankenstein
Jul 27, 2017
Writer Jeff Lemire is expanding his Black Hammer superhero universe with his new Dark Horse Comics mini-series Sherlock Frankenstein and the Legion of Evil #1 (AUG170010).

Lucy Weber, daughter of the Black Hammer, grew up to become an investigative reporter for the Global Planet. Now she's on the hunt for the true story about what happened to Spiral City's superheroes after they defeated Anti-God and saved the world. All answers seem to lie with the dangerous super villain tenants of Spiral City's infamous asylum. As she gets closer to the truth she uncovers the dark origin stories of some of her father's greatest foes, and learns how they tie into the puzzle of what happened to Spiral City's greatest hero.
"I really wanted to have a place where I could go off and set stories that are still connected to the main Black Hammer story but also stand alone," said Lemire in an exclusive video interview with PREVIEWSworld. "Sherlock will be the first of those where we kind of exam things from the villain's point of view, but we'll also in doing that kind of show this tapestry, this history, this universe from the 1920's through the present, and introduce all kinds of new superheroes, super villains, and potential new stories."
Sherlock Frankenstein and the Legion of Evil #1 (AUG170010) is in comic shops October 18.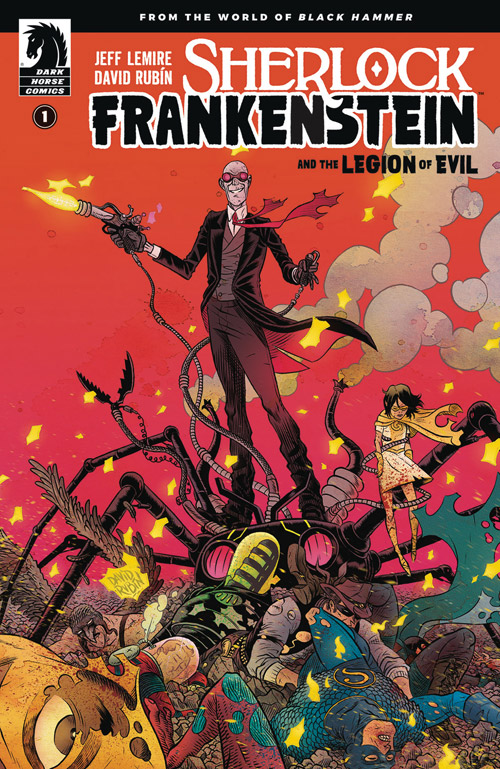 Sherlock Frankenstein and the Legion of Evil #1 (AUG170010)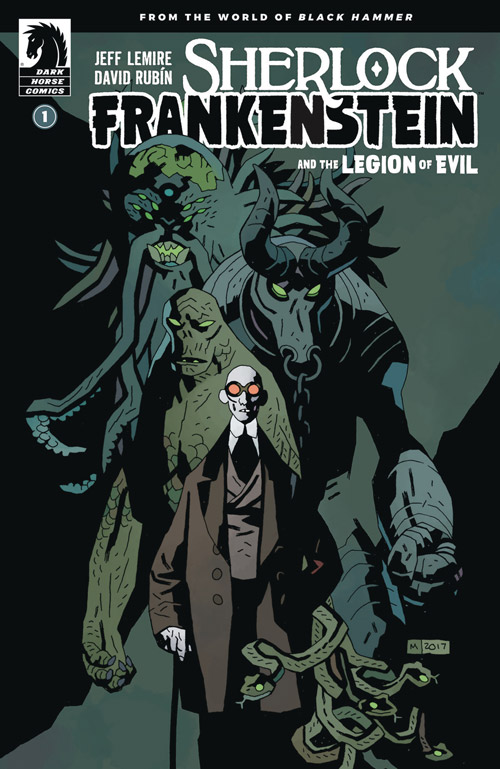 Sherlock Frankenstein and the Legion of Evil #1 - Mike Mignola Variant (AUG170011)
| | |
| --- | --- |
| | |
| Black Hammer TP Vol. 1: Secret Origins (AUG170014) | Black Hammer TP Vol. 2: The Event (AUG170013) |