Indie Edge: My Pretty Vampire and Heathen
May 19, 2017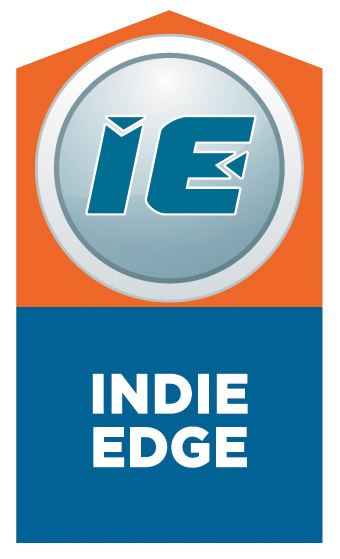 by Andrea Purcell

If you've ever browsed through a PREVIEWS catalog, you know how packed full each issue can be. It's so packed, that you might have overlooked a choice comic tucked away on one of its many pages. There are so many sections to look through each month, it can be almost impossible to search out all of the awesome comic books that you want to pre-order at your local comic shop. The Indie Edge column is made to help by taking a look at just some (and trust us, there's a lot) of the amazing small press, alternative, and indie titles currently available in this month's catalog!
The "indie" umbrella can be wide, and these comics cover a lot of different story types and styles, but you can find just about any comic you've ever wanted and maybe a few you never knew you needed. Take a look at the books highlighted below and if anything is begging to be read, wander over to your local comic shop to pre-order these comics and anything else from this month's PREVIEWS catalog!
There's so much to choose from in May's Indie Edge column! This month explore immortality with My Pretty Vampire, battle Odin in Heathen, escape hell in Heavenly Blues, and more! The May PREVIEWS catalog is full of amazing books that you might have overlooked. Dive into the small press side of comics with Indie Edge!
---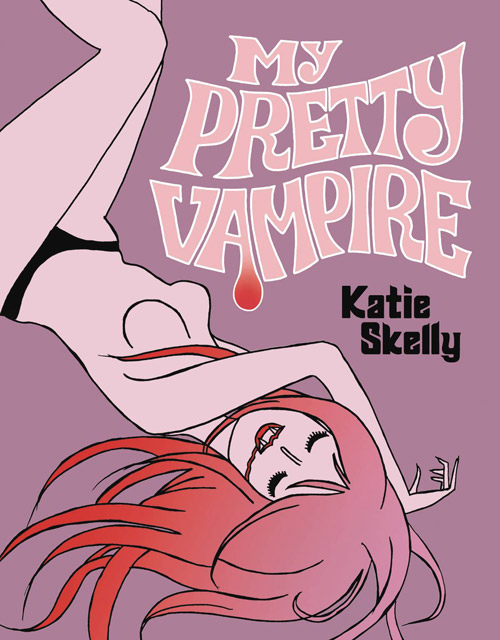 My Pretty Vampire HC

A unique take on a horror genre, Fantagraphics Books is bringing Katie Skelly's latest graphic novel to comic stores with My Pretty Vampire (MAY171595). The story of Clover, a young girl turned into a monster against her will and imprisoned by her brother, My Pretty Vampire is a must-read for fans of movies like A Girl Walks Home Alone at Night and Only Lovers Left Alive. This "art house" take on vampires shows off its pop sensibilities with a sex positive attitude and emotionally rich work as Clover plans her escape from her imprisoned life.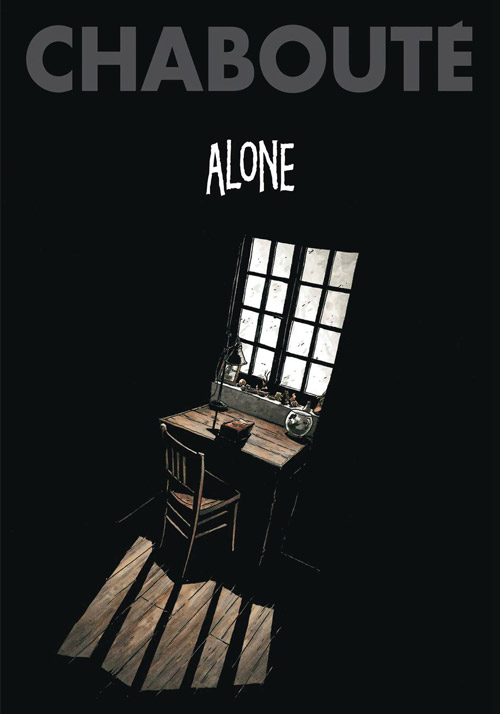 Alone GN

Christophe Chaboute's critically acclaimed French graphic novel Alone (MAY171635) is available in English for the very first time from G13. An official selection at the Festival d'Angouleme, Alone is a tale woven by a master cartoonist who sets out to teach readers about the loneliness of the human experience. There has been a man living sight unseen as a lighthouse keeper for fifty years, who's only contact to the outside world is a boatman who drops off supplies once a week. When a new boatman is chosen to deliver the supplies he become consumed by the mysterious lighthouse keeper. As the boatman unravels, a chain of events starts to unfold, and the outcome could change the lighthouse keeper forever.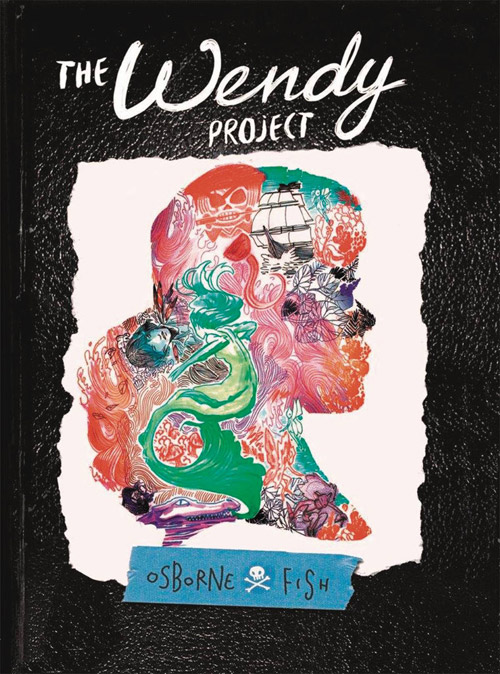 The Wendy Project GN

A heartbreaking tale of grief and imagination, Super Genius brings The Wendy Project GN (MAY171751) to comic shops. Written by Veronica Fish and illustrated by Melissa Jane Osbourne, The Wendy Project begins with 16 year-old Wendy Davis crashing her car into a lake with her two young brothers in the backseat. When she finally wakes up in the hospital her family tells her that her youngest brother Michael was killed. Wendy tries to rationalize her grief by insisting that Michael is alive and with a mysterious flying boy, and she dives even deeper into this fantasy when her therapist gives her a sketchbook. Is this sketchbook a portal to the world where her brother is still alive, or merely a safe space for her to grieve?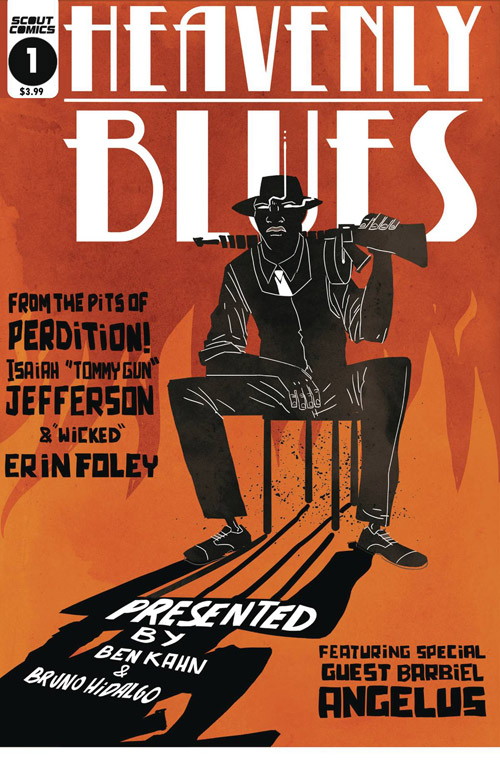 Heavenly Blues #1
Scout Comics is going to hell in the new series from Ben Kahn and Bruno Hidalgo, Heavenly Blues #1 (MAY171769). As the good people in the world are pleasantly escorted off the heaven when they die, the rest of us are unceremoniously dumped in hell. But now everything's about to change as Isaiah —a rogue who fancied himself the greatest thief of the Great Depression —and Erin — a scared grifter desperate not to be dragged into the Salem Witch Trials — are given the chance to leave hell. Will this pair be able to face their demons and spit on the face of judgment to become the master thieves they were meant to be?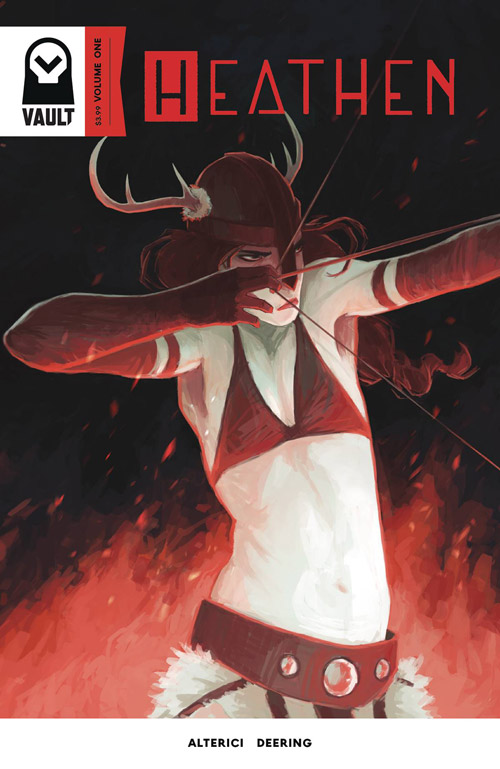 Heathen Volume 1 TP

Natasha Alterici — the critically acclaimed creator of Gotham Academy — is taking readers to the Great White North with the first collection of her Vault Comics series Heathen (MAY171994). A series that defies the traditional and exceeds expectations; Heathen is the tale of Aydis, an outcast Viking warrior – and a woman in a world that doesn't want her. Born into a time of suffering, Aydis is on a mission to end the reign of the oppressive god-king Odin. With some help from the mighty steed Saga, the horse who rescued the Valkyrie Brynhild, Aydis will battle demons and monsters to claim her rightful place in man's world.
**********
Andrea Purcell is a Web Content Writer for PREVIEWSworld.com and a part-time assistant to busy comic creators. Her favorite past times are singing karaoke at comic conventions and memorizing obscure trivia about random pop culture.