Start Here: Five New Comics For March 22nd
Mar 20, 2017
by Andrea Purcell

If you're looking for a fresh new series or a jumping-on point to an ongoing comic, you can Start Here. This week conquer the galaxy with X-O Manowar, defeat demons with The Magdalena, get the best of both worlds in Ghostbusters 101, and more!
Every week we'll collect five titles with new number ones or fresh story arcs perfect for readers looking to jump into new series. These new releases are available at your local comic shop and feature comics from any genre or publisher.
Don't hesitate, these series are ready for new readers to enjoy - all you have to do is Start Here.
---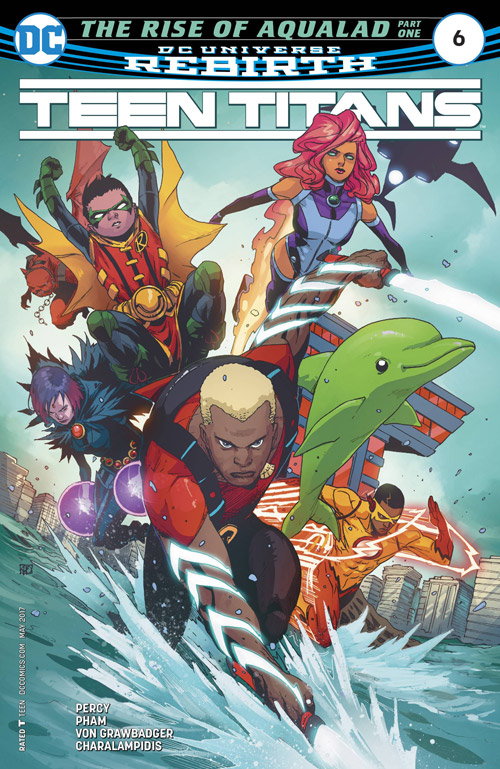 Teen Titans #6
It's the start of a new story in a new city with a new member as Aqualad joins the team in Teen Titans #6 (JAN170309). The first issue of "The Rise of Aqualad" finds the team adjusting to life at Titans Tower while Damian investigates a string of mysterious disappearances across San Francisco. As Jackson Hyde travels to Titan Tower to fulfill his destiny, the team puts him in their crosshairs! Will Aqualad be met with a battle or friendship as he tries to join the Teen Titans and bring honor to his legacy?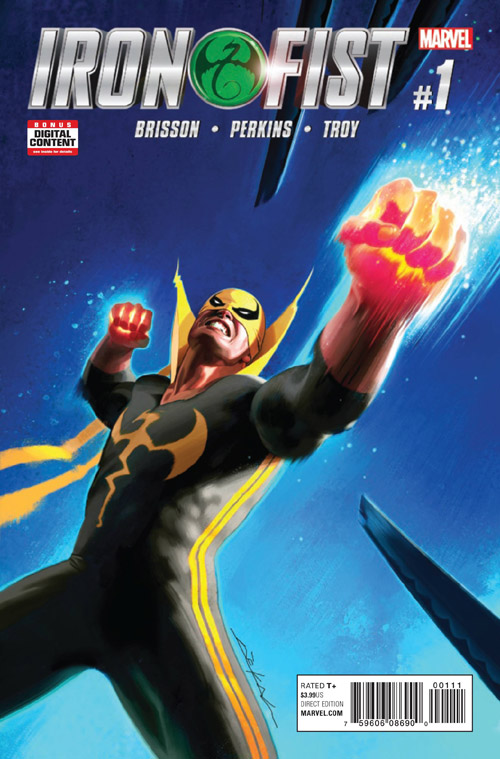 Iron Fist #1
Just in time for the premiere of Marvel's latest Netflix series, Iron Fist comes roaring back to the comic shop with an all new series. As Iron Fist #1 (JAN170951) opens the future looks bleak with K'un Lun is in ruins and Danny losing the chi that powers his abilities. Danny is set on pushing himself to the breaking point to find fights to prove his mettle, but a bigger fight than he can handle may have Danny on the run. Almost powerless and with nowhere to go, the time of the Iron Fist may be at its end, but not if Danny can help it!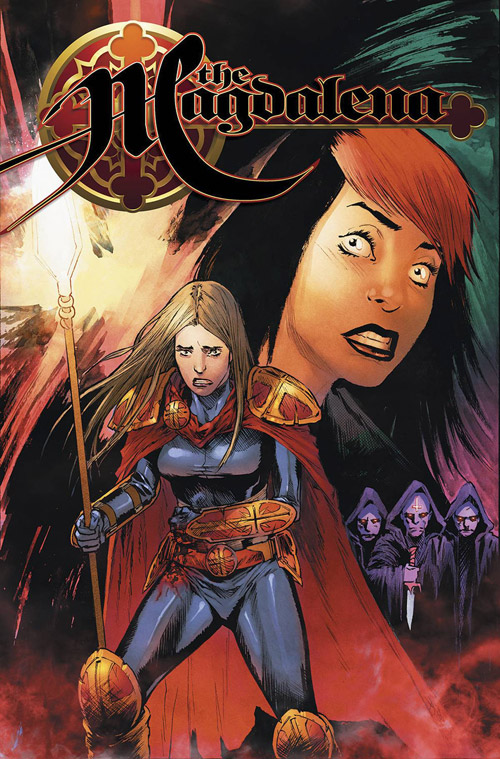 The Magdalena #1
The Magdalene returns in an all new Image Comics series from the creative team of Tini Howard, Ryan Cady, and Christian Dibari. Magalena #1 (JAN170667) starts at the end as Patience becomes gravely wounded in battle forcing her to seek out a successor to the Magdalene mantle. This is harder than expected as her replacement has no interest in becoming the next protector of humanity. As Patience tries to groom an unwilling apprentice dark forces are rising and it'll take the both of them to save mankind this time. Find out more about this new series in the PREVIEWSworld interview with writers Tini Howard and Ryan Cady.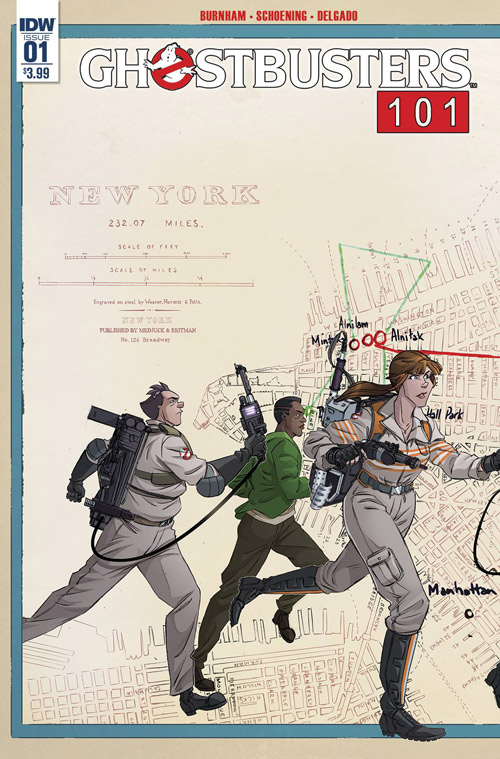 Ghostbusters 101 #1
The Ghostbusters are back and, thanks to a rip in the space-time continuum, they've got company! Its classic meets modern in Ghostbusters 101 #1 (JAN170460) as the original Ghostbusters squad of Venkman, Stantz, Zeddemore, and Spengler team up with their modern day counterparts of Holtzmann, Yates, Tolan, and Gilbert. As their two universes begin merging together, the teams must convene and find out a way to put things back before both worlds are destroyed. This inter-dimensional adventure is perfect for fans of Ghostbusters, old or new!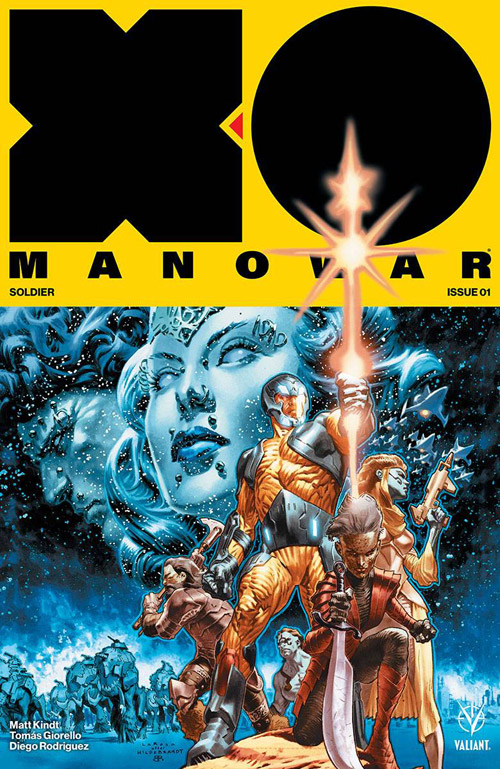 X-O Manowar #1
Aric of Dacia returns as Valiant Entertainment pulls out all the stops with the oversized debut of X-O Manowar #1 (JAN172113). Once used as a weapon in an alien war, Aric is now at peace on a far-off planet making his life as a lonely farmer. Free from violence and the X-O armor, this new life is the escape he always wanted – but war is not left behind so easily. As the interstellar conflict marches on Aric is once again conscripted into battle and forced once again to become X-O Manowar. From soldier to general, emperor to Visigoth; Aric will show them his true power as he decimates armies and topples empires.


Find more of this week's new releases here!
**********
Andrea Purcell is a Web Content Writer for PREVIEWSworld.com and a part-time assistant to busy comic creators. Her favorite past times are singing karaoke at comic conventions and memorizing obscure trivia about random pop culture.