A Death Haunts A Family In Jeff Lemire's Royal City
Dec 31, 2016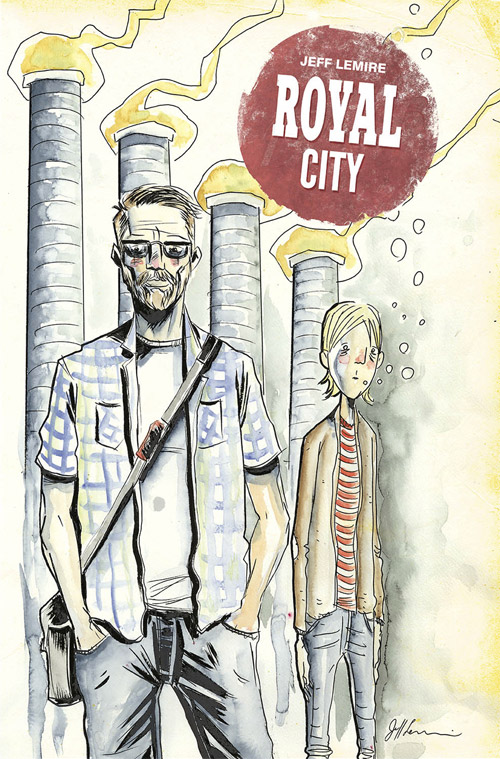 Jeff Lemire (Descender, Sweet Tooth, Extraordinary X-Men) returns to his roots as a chronicler of familial secrets, the fading heartland, and lingering emotional pain in his new series from Image Comics, Royal City (JAN170646).

Patrick was a literary light, the toast of cocktail parties and seminars, but his moment as a shining star has receded into the rearview mirror. He returns to his hometown, a decaying industrial city where opportunity goes to die, and the family that he left behind — the despised mother, the feckless father, the siblings who never left the town behind as he had. But there are memories there, too, memories of the brother who died long ago and the life left unfulfilled.

Patrick tried to put the past behind him, but the past never went away and, as he discovers, it is still all too present in Jeff Lemire's Royal City, a powerful and emotional story of a broken family and their broken dreams.

Returning to the emotional territory of Essex County, Jeff Lemire writes and draws his most personal work yet.

Royal City #1 (JAN170646) is a Gem of the Month in the January PREVIEWS catalog and is available to preorder now at your local comic shop!