Angel Ascends To The Goddess' Sandals
Nov 11, 2016
by Vince Brusio
He is a tragic figure to follow over at Dark Horse Comics. For years, Angel has been a vampire who has tried to turn his treachery of the past into a lesson for how to lend a hand to the living. This time, his good intentions has him brush shoulders with a goddess, and in Angel Season 11 #1 (NOV160015) from writer Corinna Bechko and artist Geraldo Borges, Angel learns that to make a better future sometimes you have to go back to the past, and find a way to fix what was broken.
Angel Season 11 #1 (NOV160015) is in comic shops January 18.
**********
Vince Brusio: For those readers who may be new to the Buffy mythos, Angel's past may be a little murky. Can you give us your interpretation of his dire events as they happened? What transpired long ago that has made Angel carry such a heavy weight on his shoulders?
Corinna Bechko: Angel has lived a very long "life," much longer than a human lifetime, so he's got a lot of past. That said, you don't need to know all the ins and outs to enjoy this arc. The important point is that Angel is a vampire who was once human. As a vampire he had no soul, and so he did very, very bad things. But over 100 years ago he was cursed with the return of his soul, so that now, although he is still a vampire, he remembers every horrible thing he ever did. His response to this is to try to do some good in the world, but he still carries guilt for the pain and suffering he once so gleefully perpetrated.
Vince Brusio: How does Angel's guilt motivate him to face what is "very bad"? Does his shame make him stronger? Does it have him rely on others to be a sounding board for his conscience?
Corinna Bechko: Angel is at heart a good person, but the fact that he was once a literal monster gives him a unique perspective on evil. I think his guilt sometimes drive him to want to live a solitary existence, but he recognizes that there is more than one kind of extreme, and that makes it important that he have companions who can act as his mirror, warning him when he's gone too far.
Vince Brusio: Who are the players in this new drama? What characters can we expect to see on the stage alongside Angel, and how does this help him or hurt him?
Corinna Bechko: We're time traveling this season, so many of Angel's current friends will be far in the background. That said, we will be meeting up with quite a few characters from his past, including some that are a bit too close to him for his comfort. And then there's the complication of having a mercurial goddess as a travel companion.
Vince Brusio: Geraldo Borges is the artist for this book. Tell us about his work. If you had to give a few adjectives to describe his style, what would they be?
Corinna Bechko: I'm so lucky to be working with Geraldo! He's got a real eye for detail but can also deliver a knock-out action sequence. I think fans are going to love the look of this arc!
Vince Brusio: If you could "geek out" over some facet of this new story arc — something that would make for a headline that fans would gobble up like Halloween candy — what would what would you throw out to the hungry crowd? Would it be Illyria? How does Angel's involvement with the goddess raise the temperature in the room?
Corinna Bechko: Illyria's an interesting character to write since her perspective is so unlike Angel's, or that of any human. We'll be spending some time getting to know why that is, and as a result sparks both literal and figurative will fly.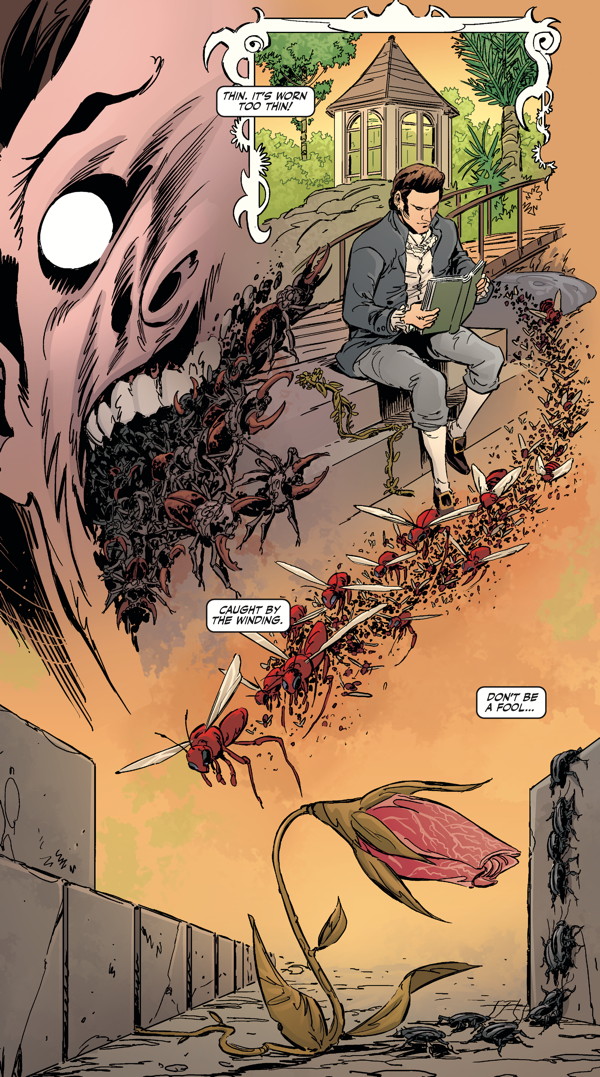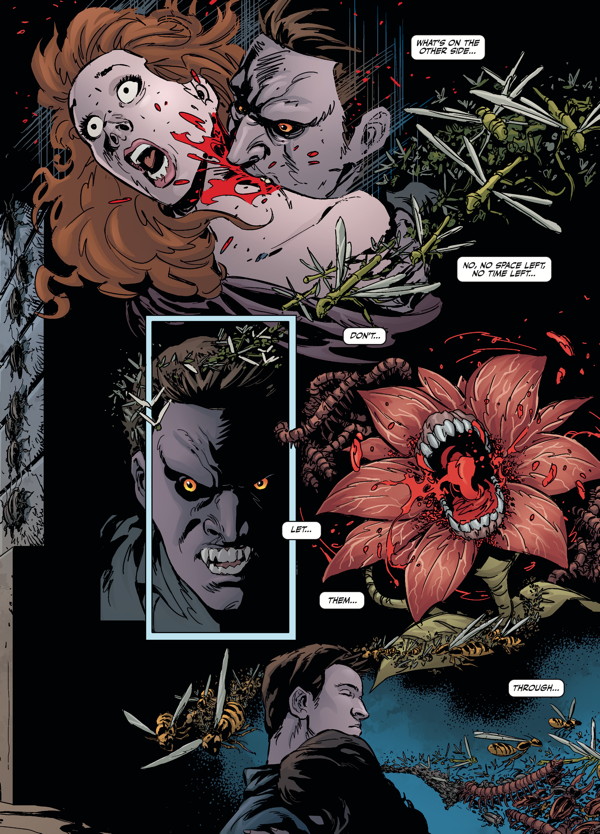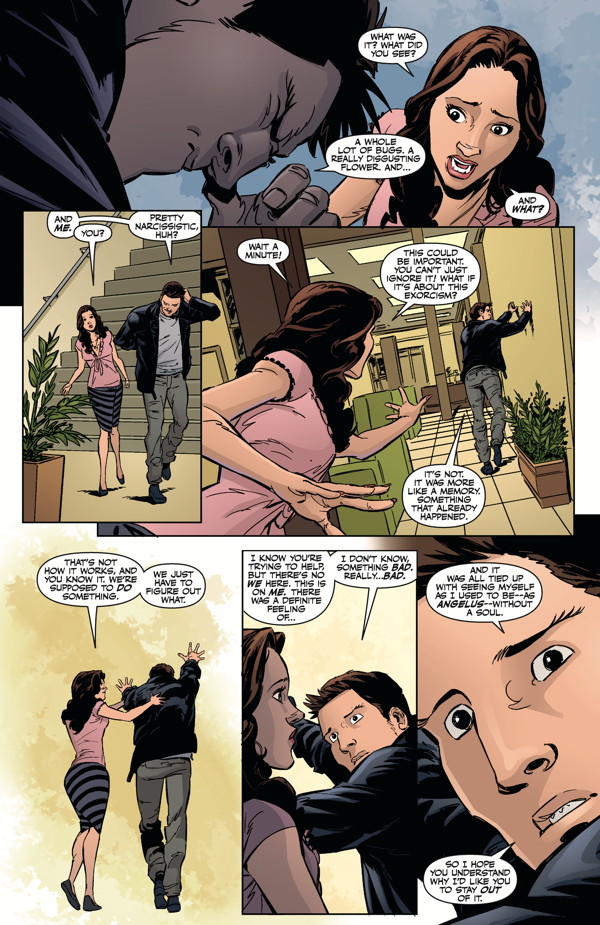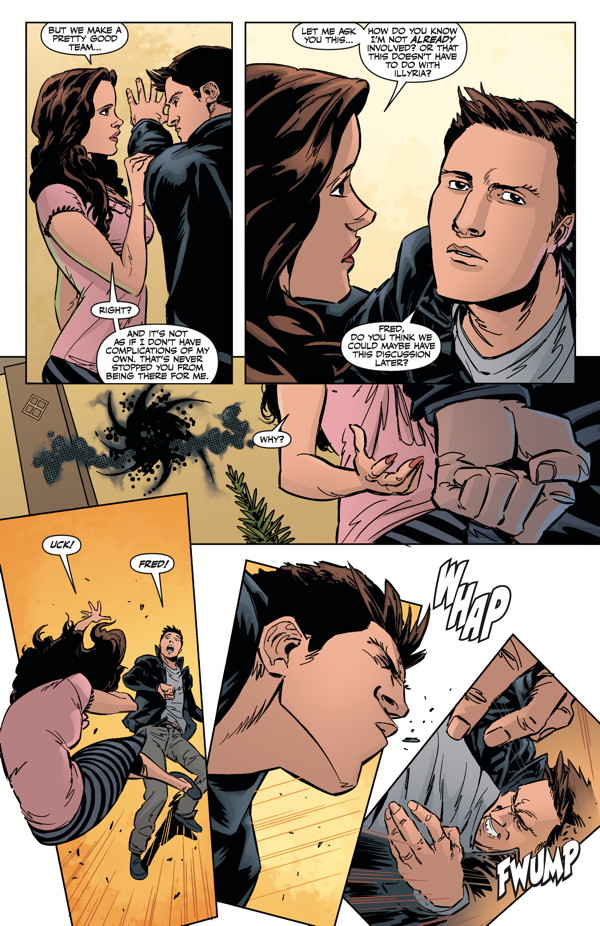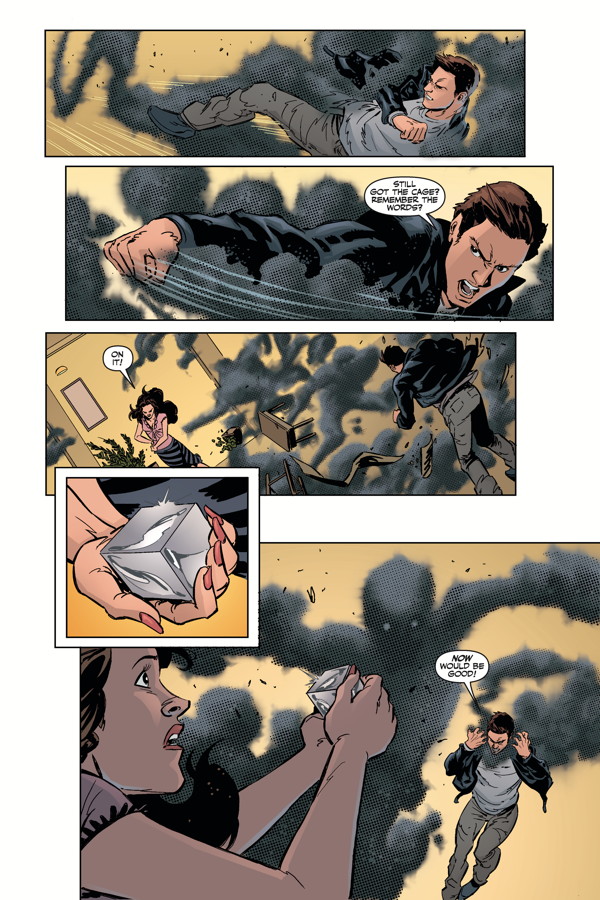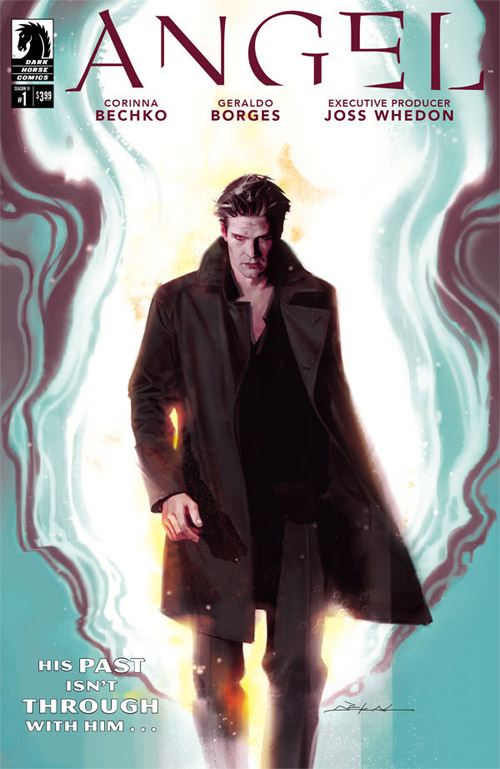 **********
Vince Brusio writes about comics, and writes comics. He is the long-serving Editor of PREVIEWSworld.com, the creator of PUSSYCATS, and encourages everyone to keep the faith...and keep reading comics.