ODY-C Is Homer With Burlesque Barbarella
Aug 29, 2014
by Vince Brusio
Sometimes a writer and artist will get together, sparks will fly, and someone's around to put the sparks in a jar, and watch the sparks stay lit. You can't explain this phenomenon. You're either around when it happens, or you're not. But if you're lucky to be around and see the spectacle which only happens so often, you'd see it manifest again in the upcoming ODY-C #1 (SEP140533) from Image Comics. In this PREVIEWSworld Exclusive interview, writer Matt Fraction and artist Christian Ward tell us it all started with a chat about Barbarella.
ODY-C #1 (SEP140533) is in stores November 26th.
Download a preview of ODY-C #1 here.
**********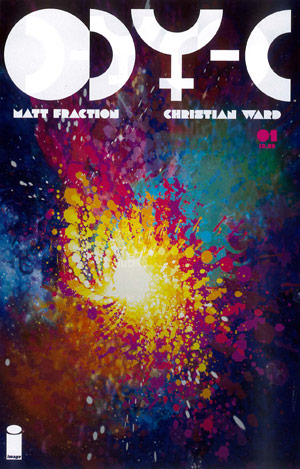 PREVIEWSworld: There may be people out there who've been unplugged. So for those people absent RSS feeds and other online news features, what can you tell us about ODYC #1, and how it fits the description of being a "psychedelic science fiction odyssey"?
Matt Fraction: It's a retelling of Homer's Odyssey, only most of the men are women, most of the women are women, it's all in space after a massive galactic war, and Christian's draw/paint/coloring it all so it looks like a technicolor explosion of science fiction and action.
Christian Ward: It's gender swopping, sci-fi retelling set in hyper colorful burlesque universe where the gods wear crystal boas. We're telling the story of a warrior's journey home to her family. I love that about this story: that for all it's crazy violence ultimately it IS just a story about a mother and her child. At the centre of our epic cosmic universe there's a heart and it's pumping hard.
PREVIEWSworld: Who connected the dots to get this project off the ground?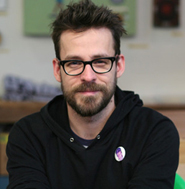 Matt Fraction: I wanted to work with Christian really badly, and I wanted to write a book with an epic heroine at the centerpiece for my daughter. And you can't get much more 'epic hero' than Odysseus.

Christian Ward: Me and Matt were mutual fans of each other. We'd connected on Twitter and just chatted about what we loved with each other. It transpired we were both fans of Barbarella. We were talking about how cool it would be to create a whole new world like Barbarella's; Something cool, sexy, colorful, something with a kick-ass female hero. Before I knew it that's exactly what we were doing.
PREVIEWSworld: What was the work relationship between you two while developing this series. What made the cut, and what landed on the cutting room floor?
Matt Fraction: I try largely to stay out of Christian's way. And we build really nicely off one another, I think. Every time I think I've achieved Top Crazy, he one-ups me. So far nothing's gone on the cutting room floor but rather provided the foundation steps necessary to take us where we needed to go.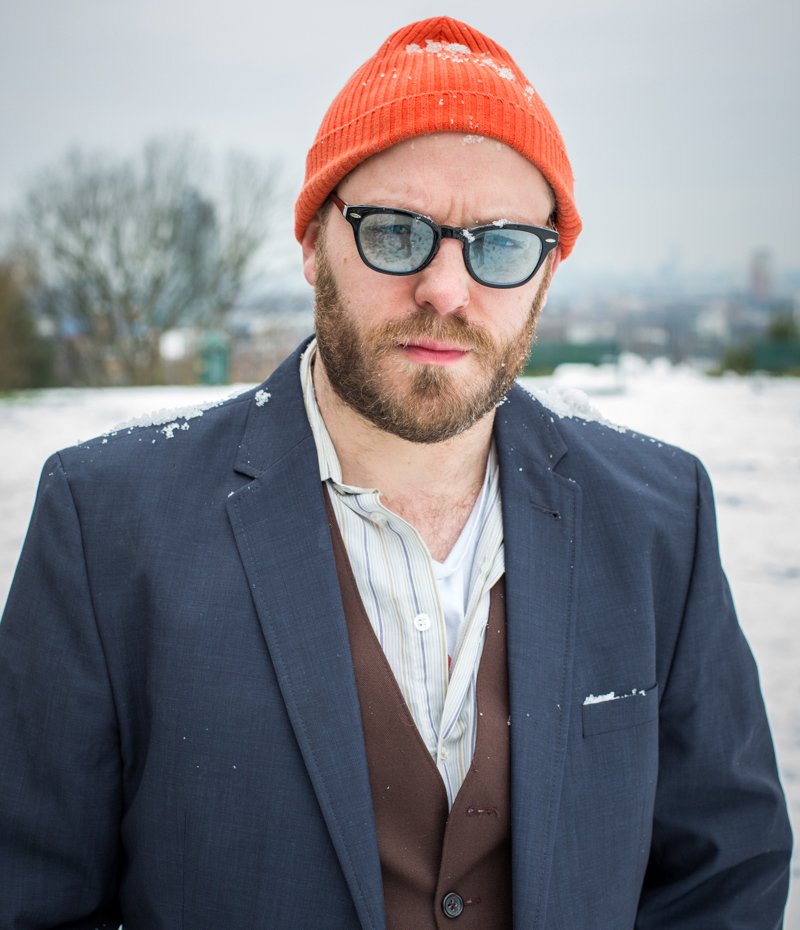 Christian Ward: I love working on this book. Matt's the best collaborator that any creator could hope for. Once Matt began the ball rolling with how we'd appropriate the Odyssey it was hard not to put pencil to paper and start splashing some color around. So as Matt began putting together I'd share visuals, and character designs. Then Matt would respond to those and throw some ideas back at me and then I would bounce the ball back. With each rally it got richer and cooler. The best thing is how Matt is weaving mythos, meaning and logic into this universe. which absolutely is it's own. The more it grows, the wilder it becomes, and yet it makes more and more sense. I literally can't wait to for people to see what we're cooking up. People are going to lose it.
PREVIEWSworld: Without spoiling the book, what sub-plots or scene(s) would you most likely want to blog about to tout as being most representative of the work overall?
Matt Fraction: Well, it's a story that's been told for something like 26 centuries, it's pretty spoiled. But I think the opening — an eight page fold-out — speaks to the scope and scale we're swinging for. Bigger than big, epically epic, a great fat monster of a galactic action-opera.
Christian Ward: Scene? Subplot? Not sure what to say. How about this? It's total Matt Fraction off the leash. Also - I've designed a multi-breasted space cyclops for it. So an Unleashed Matt and a multi-breasted Cyclops.
PREVIEWSworld: If people want to talk to you more about this project, what social media sites could you call out?
Christian Ward: I'm on Twitter, and I'll also be posting artwork up on christianward.tumblr.com.