Rick Running on Empty — And Killing It
Aug 07, 2014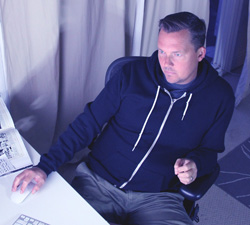 He is one of the most proficient writers in the comic book industry, with his name attached to titles such as Fear Agent, Captain America, and Sea of Red. The latter title, of course, has significance in that Rick Remender recently announced his return to Image Comics, as he was finally ready to unleash more of his creator-owned works on the fans.
You would think that the man — now a proud papa — would be tapped out because of his work at the House of Ideas and his stellar run on Image's Black Science. But, no. In true Remender form, the man keeps pushing the envelope, and has in the recent month hit the ground running with his new debut title Low, and is simultaneously prepping the release for his future book, Tokyo Ghost, which is slated for shops around July 2015.
In this exclusive PREVIEWSworld interview, Rick talks about his busy work week, and how he still has plans to keep the fire stoked on his creator-owned works.
If you ever wanted to see what it's to like to work at 110%, check out what Rick has to say when we caught up with him at this year's San Diego Comic Con.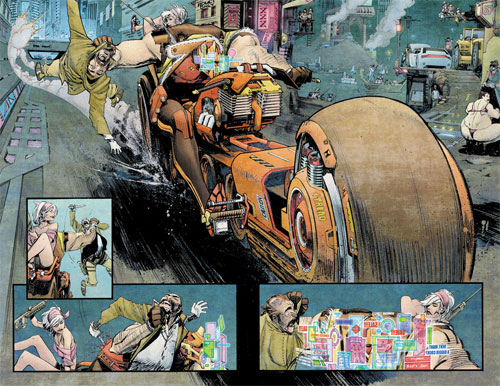 Check out this advance artwork released from Image Comics for Tokyo Ghost!