Inmates Soon Running Arkham Manor
Jul 31, 2014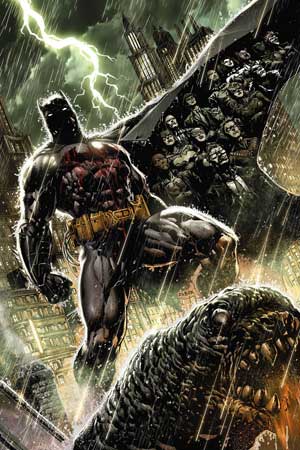 This month in PREVIEWS, DC Comics fans are treated to the announcement that Gerry Duggan is writing and Shawn Crystal is drawing Arkham Manor #1 (AUG140199), which is scheduled to be released October 22. The buzzword for this series: insanity. Literally. Wayne Manor has been turned into a sanctuary from Gotham's criminally-insane deviants. Life couldn't be more dangerous for Gotham's citizens.
The question is how did such a thing happen? Has Batman gone AWOL? Did the rogue's gallery finally take him out, and he's stuffed behind the bookcase? Who knows? It might be re-zoning for all we know. Gotham's politicians might have decided that such a location is better suited for a mental institution. Hey, it could happen.
What we do know is that Gerry Duggan was privy to future events that would roll out in Batman Eternal, and he jumped at the opportunity to get in front of it to write Arkham Manor #1. So, yes, there is a reason behind the madness. You'll just have to wait and see. And expect to see some things that will make your head spin, as this issue touches on mental health issues. Things are about to get real.
Look for Arkham Manor #1 (AUG140199) from DC Comics in the Premier Comics section of the August PREVIEWS catalog!