The Death of a Universe in Uncanny Avengers
Jan 31, 2014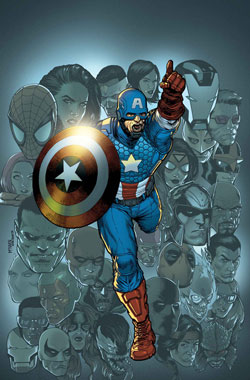 Witness the Death of a Universe in Uncanny Avengers #17!

This February, the Earth shattering Ragnarok Now arc reaches it staggering conclusion in Uncanny Avengers #17 – from blockbuster writer Rick Remender and critically acclaimed artist Steve McNiven!
The Earth has been sentenced to die. Obliterated at the hands of the Celestial Executioner. The Apocalypse Twins' final revenge against Kang the Conqueror is complete – at the cost of the entire universe!
Fractured, broken, and destroyed, the remaining Uncanny Avengers must assemble for one final stand. But are they too late? One planet dies. Another lives. Witness the birth of…PLANET X!
Do not miss the issue everyone will be talking about when UNCANNY AVENGERS #17 hits comic shops this February!

UNCANNY AVENGERS #17 (DEC130726)
Written by RICK REMENDER
Art & Cover by STEVE MCNIVEN
On-Sale – 2/26/2014