George Pérez Announces Retirement
Jan 21, 2019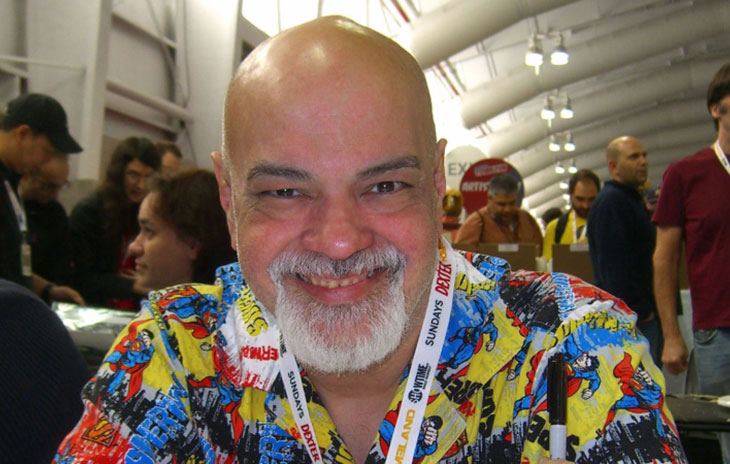 George Pérez, the legendary comic book creator behind Crisis on Infinite Earths, The New Teen Titans and more, has announced his retirement from comics.
Pérez announced his retirement on a statement on his Facebook page:
In recent months, there has been a great deal of speculation as to the future of my career, my health, my ability to draw and my future convention appearances. As a result, I would like to clear up everything first hand so that, hopefully, any rumors, speculation and misinformation can be laid to rest.

With respect to future published work in comics and such ... while I know it's been no secret that I've been dealing with a myriad number of health issues (diabetes, heart ailments, vision issues, etc.), they have indeed have forced me to, for all intents and purposes, formally retire from the business of creating new comic stories.
He made his professional debut in 1973's' Astonishing Tales #25 for Marvel, eventually working his way up to be a artist on The Avengers in 1975.
Pérez moved to DC Comics in 1980 to work on the launch of The New Teen Titans, though he would go on to work for both publishers later in his career.
He is a two-time Jack Kirby Award winner for his work on Crisis On Infinite Earhs.
In his announcement, Perez said he will no longer be doing private comissions and will cut back on convention sketches.
He closed out his statement by looking back at his lengthy career.
In closing, please don't feel sorry for me about all these life and career changes. Thankfully I earn more than enough income through royalties to have a comfortable life wherein I may never need to work again. Unless, of course, something really tempting comes along and I'm given sufficient lead time. Hey, you never know.

Long story short, I will be just fine. I've had a wonderfully good run doing exactly what I have wanted to do since I was a child. Now I can sit back and watch the stuff I helped create entertain whole new generations. That's a pretty nice legacy to look back on.

And so much of that is thanks to all of you, the GREATEST fans in the world. I am humbled and forever grateful.