Interview: The Curse of Pantha Endures in 2022
Jan 04, 2022
Interview by Nicki Faust
This week, Pantha claws into her first series in a decade! Too bad that her absence hasn't alleviated her ancient Egyptian curse of becoming a ferocious feline.
Spinning out of the pages of the fan-favorite Sacred Six title, Pantha (NOV210502) comes to you courtesy of artist Igor Lima with writers Tom Sniegoski and Jeanine Acheson. In the following interview, Sniegoski and Acheson take us inside this new Pantha series and shows us just what this 1974 creation has under her claws in 2022.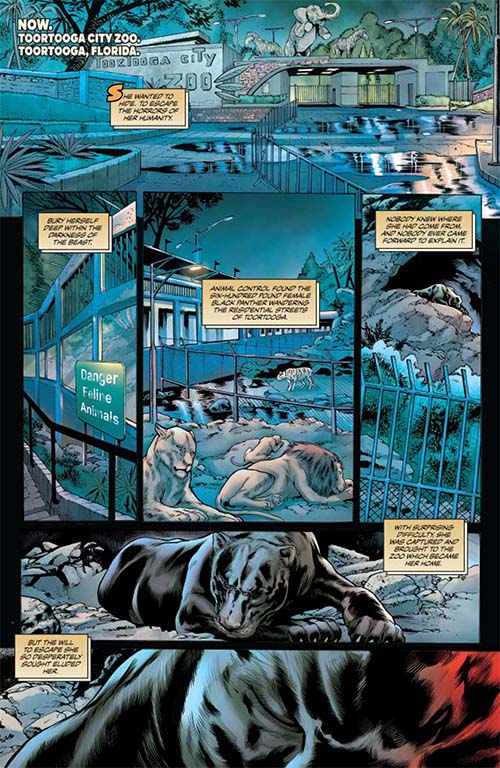 PREVIEWSworld: What drew you two to telling a new tale for Pantha? What it is about the character that makes her compelling as writers?
Tom: Nick Barrucci, Dynamite's President, mentioned in passing to me one day that they were considering doing a new Pantha book, and my gears started turning. When I saw what Christopher Priest was doing with her in Sacred Six, I realized that the opportunity to do some serious horror-type stories was there.
Jeannine: I think what drew me to Pantha was that it felt like her story was wide open for the telling -- even though there have been multiple stories about her, it seems like we still don't know all that much about her and getting to explore and develop a cool character like Pantha is really exciting.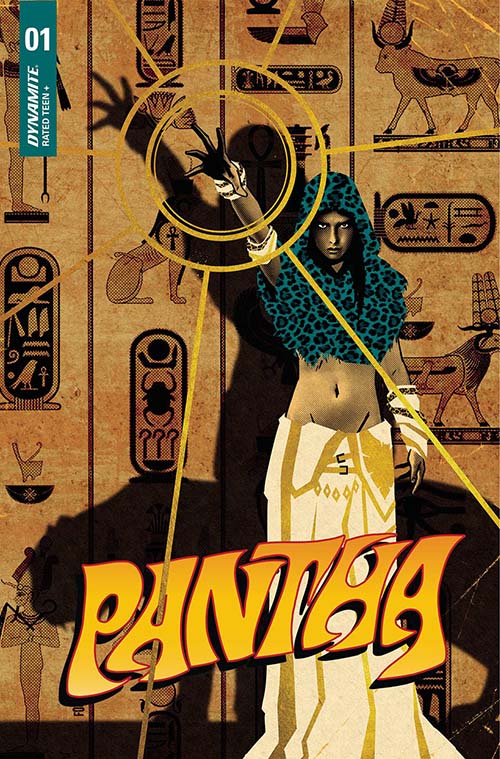 PREVIEWSworld: This tale is delving into mythology and gods, especially from Egyptian traditions of course. How fun has it been researching and playing with that?
Jeannine: Ancient Egypt is my jam! I traveled there many years ago, and since then, I've been completely obsessed with all things Egyptian. Doing research and manipulating the mythology to fit our story has been some of the best fun I've had in months! I'm hopeful that the readers will enjoy our bizarre take on the Egyptian and other gods we've come up with.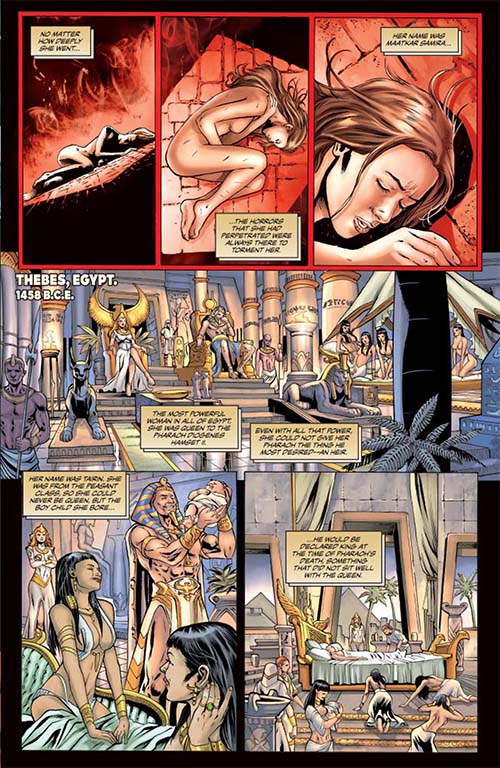 Tom: Playing with various mythologies has always been something I've liked. I did it in my original Vengeance of Vampirella run, as well as in many of my novels. Getting to reinterpret the Egyptian deities was a first for me, and it was quite cool.
PREVIEWSworld: Tom, you are one of the most prolific creators in the Vampirella mythos, going back nearly 30 years. However, we believe you surprisingly haven't written Pantha that much. What's it like finally digging your claws into this side of the universe?
Tom: The first time I wrote Pantha was many years ago in an issue of the Vampirella: Death & Destruction mini-series. It was a completely different take on the character, way more science fiction, so getting to write this more horrific version of her is much more to my liking.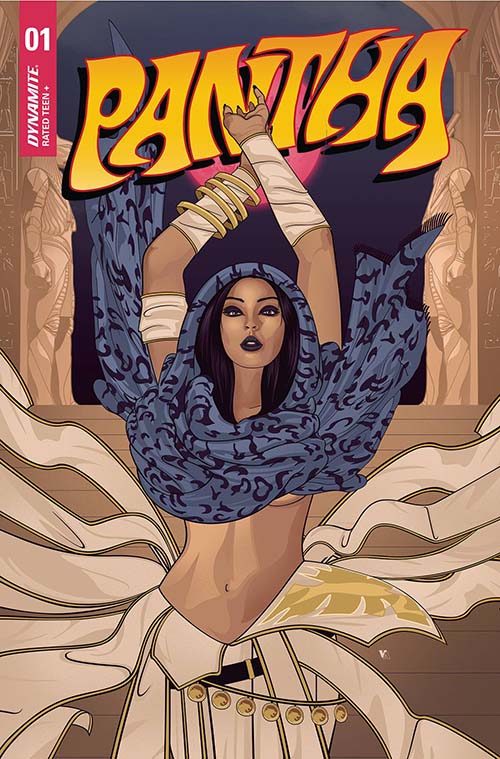 PREVIEWSworld: You're working with artist Igor Lima, who's worked on such diverse projects as Green Lantern and Mighty Mouse. How has the collaboration been so far and seeing his art bring your scripts to the page?
Tom: When our editor, Matt Idelson, showed us Igor's samples we knew we wanted to work with him. There was an awesome, action-packed realism to his style that fits with our story so well.
Jeannine: We love working with Igor! We've seen a few early pages of the first issue, and he is definitely the artist for the job. He brings a fierce style to the character, both in her human and animal form, that we think is perfect for this iteration of Pantha.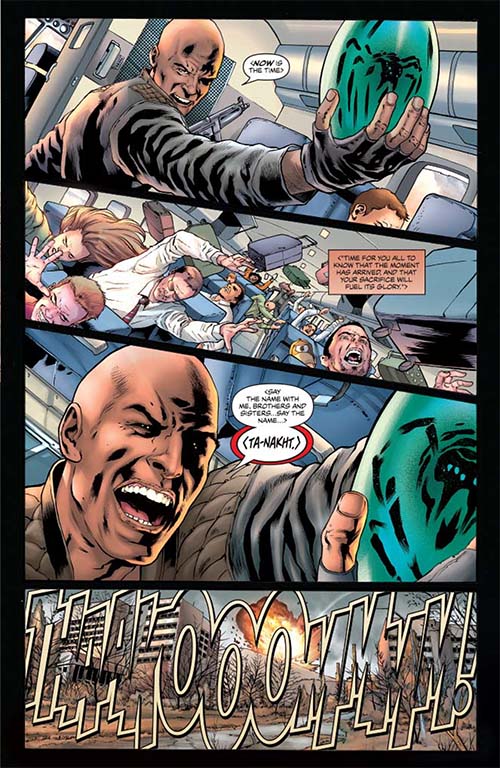 PREVIEWSworld: Are there any plans to connect this series, subtlely or otherwise, to other pieces in your bibliography like Vengeance of Vampirella and Vampiverse? (If the answer is a simple straight-up "no," can skip this one)
Jeannine: That's a great question . . . and we do love a challenge! So, the answer to this question is a resounding YES! We are pretty confident that we could do some kind of cool cross-over with Vampirella and/or characters from Vampiverse, if given the chance. Oh, gee, the gears are turning already .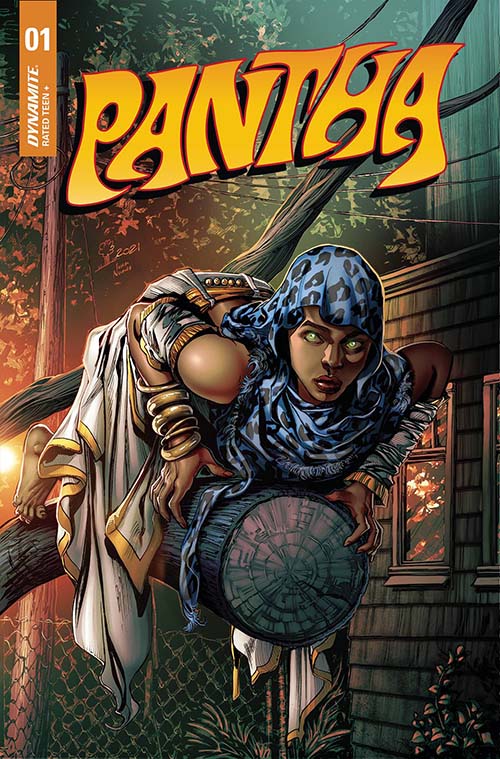 Keep an eye on PREVIEWSworld.com's Twitter, Facebook, YouTube, or Instagram for more.
Nicki Faust is a bounty hunter vampire with a heart as cold as concrete in the Chicago winter. When she's not writing for PREVIEWSworld, she's busy playing Limbo on her professional Twitch channel, writing about the great robot uprising on Medium, and completing the untitled follow-up to her 2012 best-seller, Sue Storm: A Nude Photobook.