Interview: Hyrkanian Hall of Famers Return for 'Red Sonja: The Price of Blood'
Dec 07, 2020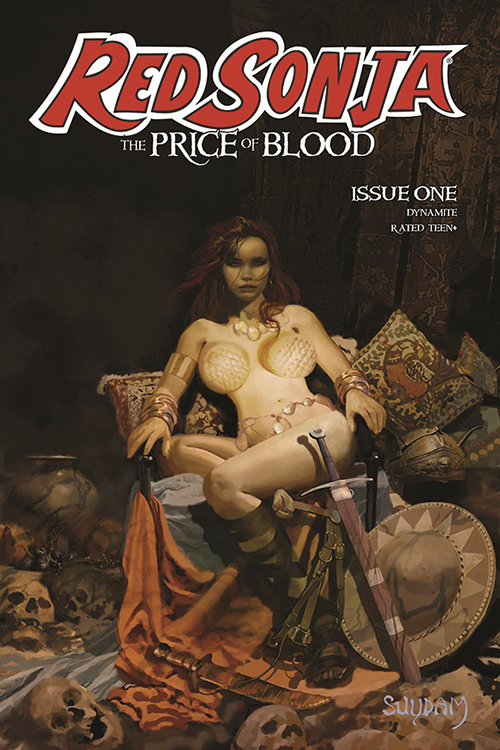 For all the blood she spilled, Red Sonja must pay a price!
Fan-favorite artist Walter Geovani and fan-favorite writer Luke Liberman have returned to the Hyrkanian Age with Red Sonja: The Price of Blood, a new series that goes backward in Sonja's storied history. Publisher Dynamite Entertainment asked Geovani and Liberman what their new series is about, why this early story of Red Sonja's needed to be told, and what more to expect. Keep reading...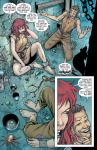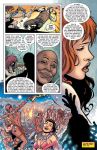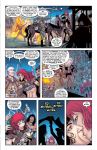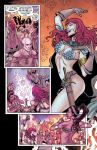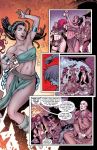 Click to View

This series starts with Red Sonja in a dungeon and awaiting execution or expiration. Of course, some silly prison bars can't keep our heroine down, so how did she get in this predicament and where does this latest journey evolve from there?
Lieberman: This takes place in the months after Birth of a She-Devil [collected in paperback now], which was brutal, so Sonja starts the story looking to cut loose, have some fun and drown all the horror she has witnessed in ale and flesh. She and her friend Elli go to Aquilonia to attend the Festival of Fire, the biggest party in the Hyborean world. The soul of the festival is that it is a celebration of the god Mitra, partaken in by those who believe that Mitra wants them to enjoy the fruits of life - to love, to dance, to make merry.
Just as Sonja is thinking that maybe this horrible world is not so bad after all, of course, local forces come in to drench the festival in blood. They have a very different, much more severe view of Mitra. Needless, Sonja does not take this well.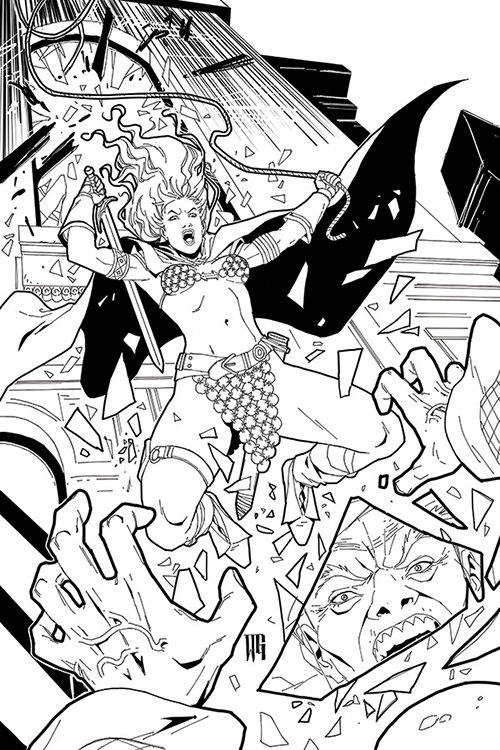 Despite the dire opening of this series, it's also about a big festival and features some fun partying. Is it important for you to show Sonja in these varied scenarios?
Lieberman: The goal is to continue to explore Sonja in her younger years. She has had a really rough road, and it has made her very jaded, so she is searching for the brighter side of life. That is why she is so angry when this moment of happiness and innocence is stolen from her.
Walter Geovani is without a doubt one of the Hyrkanian all-stars, with contributions to the original Dynamite Red Sonja series, the fan-favorite relaunch with his frequent collaborator Gail Simone, and more. What's it like working with someone who is such a master and natural in this genre?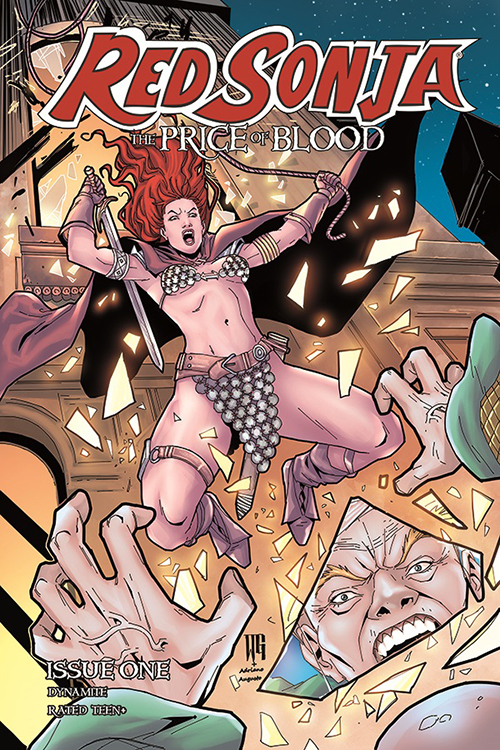 Lieberman: Fun and easy. It is all shorthand, there is nothing about the character or world to explain to Walter - rather he enriches the story with his pen. He has such a lock on how Sonja would look and feel in any situation, that he can manifest the story vividly.
Red Sonja has had a fantastic stretch recently, with the unique present setting and jokes of the Amy Chu and Carlos Gomez run, the political opus of Mark Russell and company, the brutal horror action of her crossover with Chaos, your aforementioned Birth series, and more. What's your gauge been on these dominoes of success and where can you see Sonja going forward?
Lieberman: She is such a dynamic person that the stories are endless. The goal with Sonja, as with any good storytelling is to do something different than everything that has come before while staying true to her roots. That is always the balance - between honoring history and being open to the future.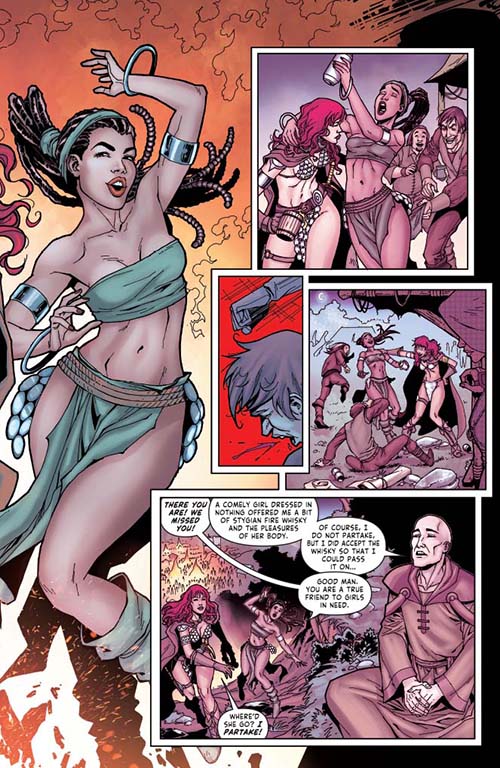 Walter, as noted you've drawn Red Sonja more than many other artists. Though you've drawn other subject matter like your recent Death-Defying Devil reunion with Gail Simone [also collected in paperback now], what is it like returning to the Hyborean Age?
Geovani: It´s great to be back! I´m always happy and honored to draw such an iconic character. Sonja is a badass, cutting heads off, but she also has an emotional side. Even drawing Sonja for many years, it doesn´t get easier, but I´m having a lot of fun! Thanks to Luke and Joe [Rybandt, editor] for letting me be part of this project.
Red Sonja: Price of Blood #1 (OCT200768) is available on December 9, 2020 at your local comic shop.
For more from Dynamite Entertainment keep an eye on PREVIEWSworld.com's Twitter, Facebook, YouTube, or Instagram.