Start Here: Five New Comics for December 2nd
Nov 30, 2020
It's here. The final month of 2020 starts this week. Celebrate with new comics! Whether it's horror, action, or adventure, there are plenty of new releases you'll be able to check out Wednesday, December 2nd. Here are some suggestions you can start reading this week!
Every week, PREVIEWSworld collects five titles with new number ones or fresh story arcs perfect for readers looking to get into a new series. These new releases are available to purchase at your local comic shop and feature comics from any genre or publisher.
These comics are ready for new readers to enjoy - all you have to do is Start Here.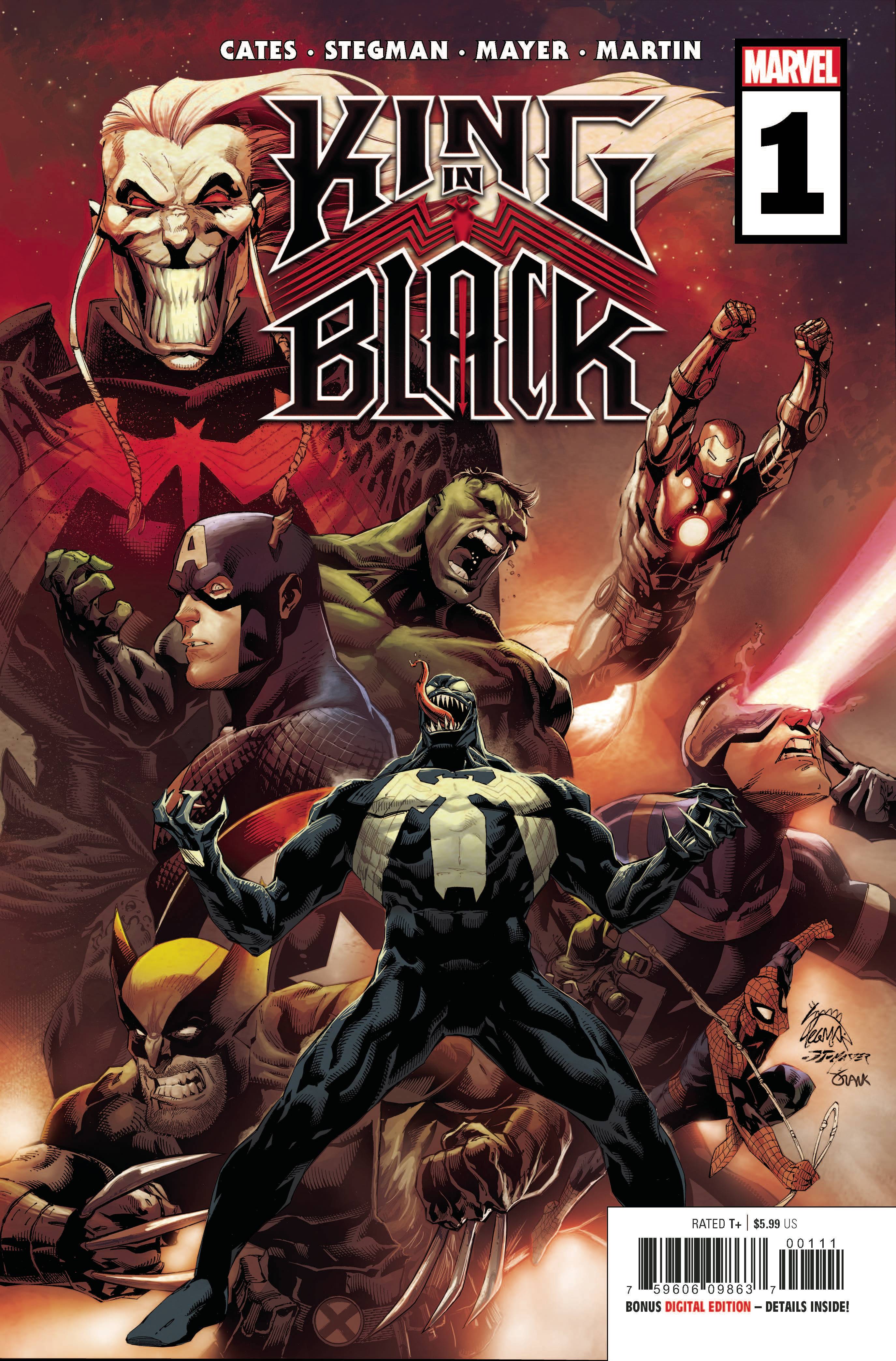 King in Black #1 (of 5) (OCT200496)
After a campaign across the galaxy, Knull's death march arrives to Earth and, worse yet, he hasn't come alone! With an army of hundreds of thousands of symbiote dragons at his command, the King in Black is a force unlike any Earth's heroes have ever faced. Eddie Brock, A.K.A. Venom has seen firsthand the chaos that even one of Knull's symbiotic monsters can wreak - will he survive an encounter with the God of the Abyss himself?
From Donny Cates, Ryan Stegman, JP Mayer, Frank Martin and VC's Clayton Cowles comes the definitive chapter in their two-year-long Venom saga that changed everything you thought you knew about symbiotes!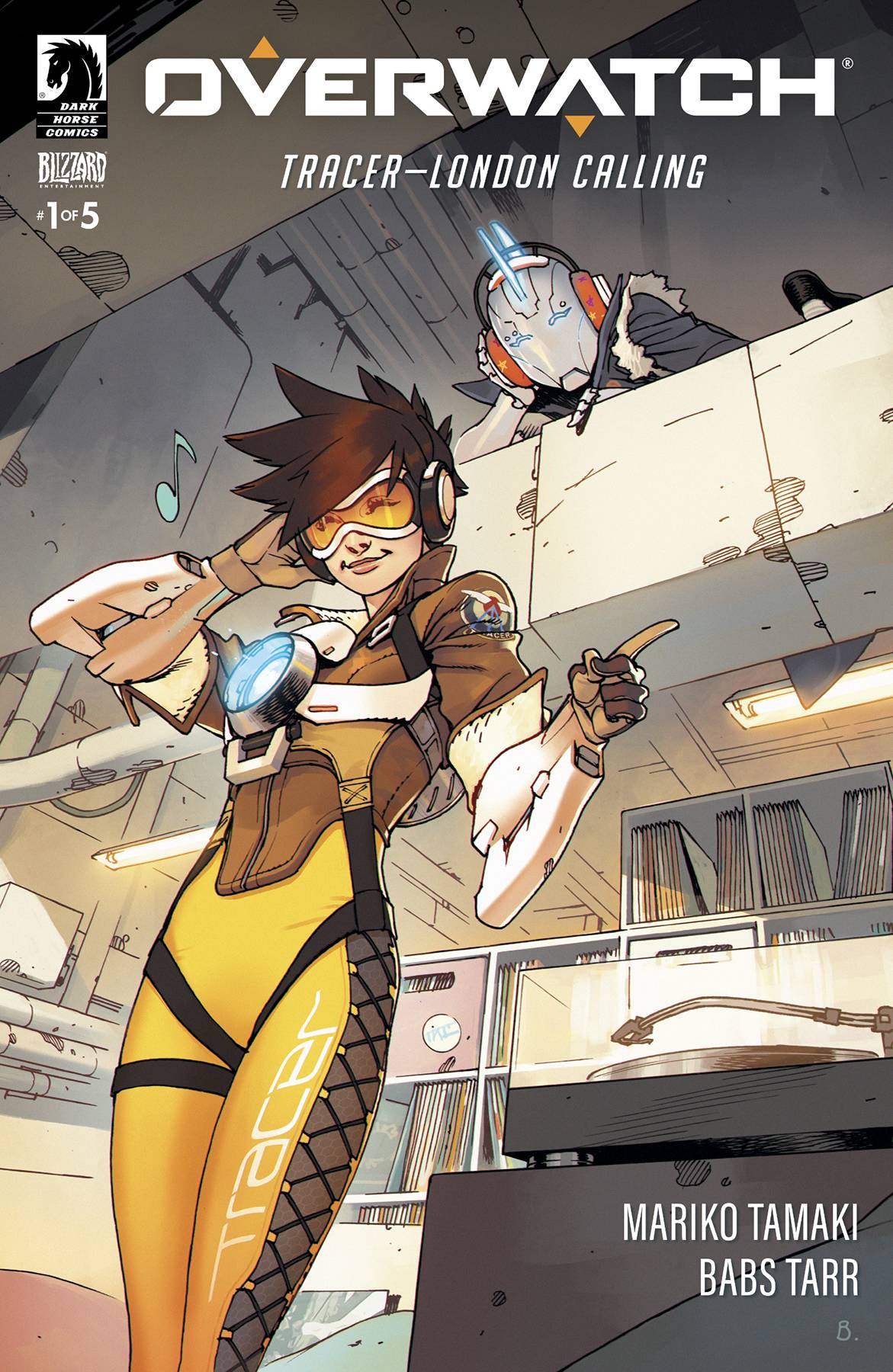 Overwatch: Tracer - London Calling #1 (OCT200240)
Tracer's time as an Overwatch agent is up. Five years after the ratification of the Petras Act, she now tends to small-scale crimes as a part-time hero. But when a punk-rock omnic named Iggy shows Tracer the dire living conditions that have been forced upon London's omnics, Tracer becomes determined to help in any way possible-even if it puts her back in the crosshairs.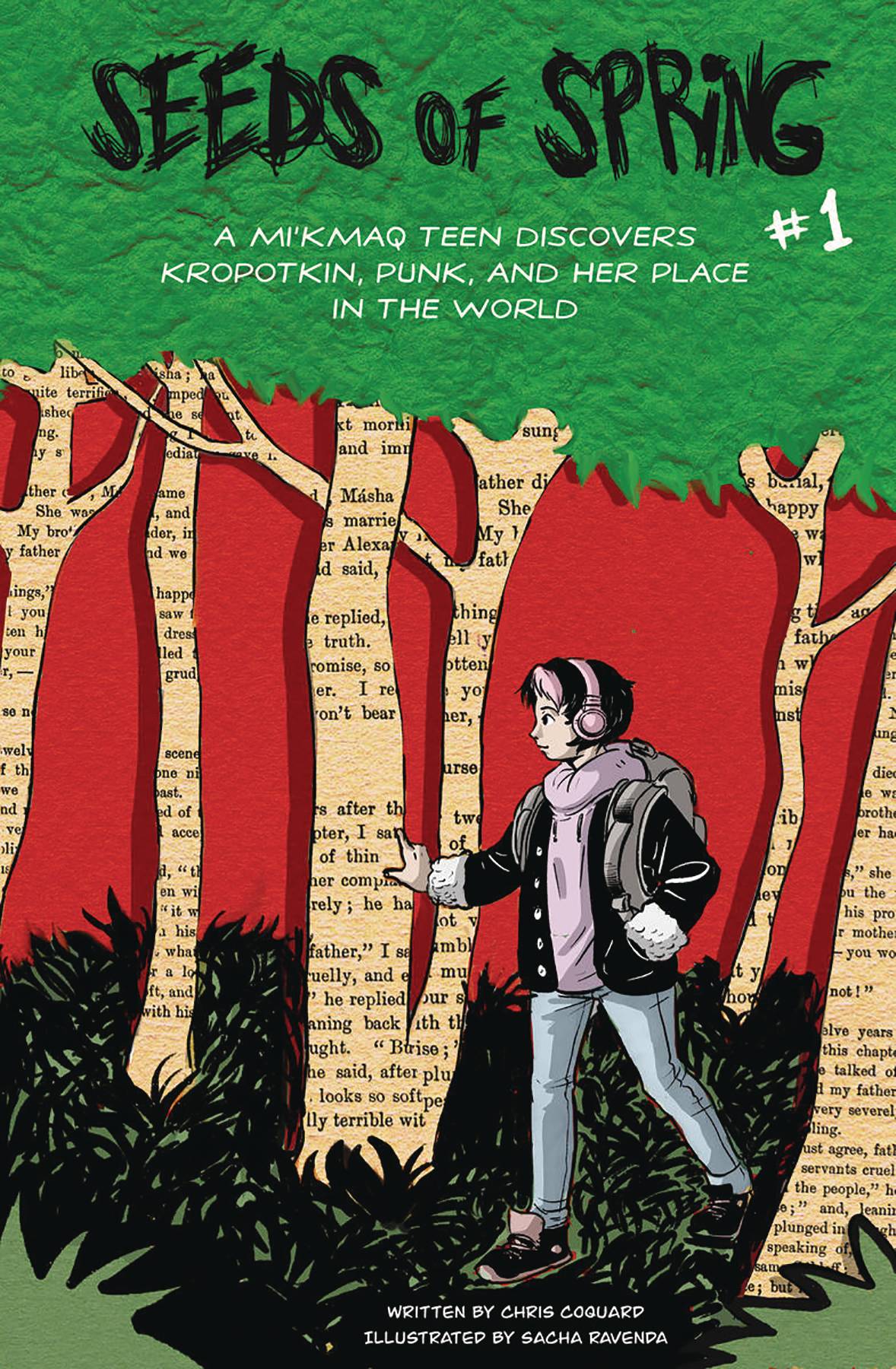 Seeds of Spring #1 (of 15) (SEP208835)
In this innovative serial graphic novel, Naguset, a modern Canadian Mi'kmaq teenager, exchanges books and mix tapes with her pen pal, Chris. Her imagination sparks when he sends her a biography of the 19th century Russian anarchist Peter Kropotkin. The story juxtaposes Naguset's personal and political coming-of-age in her loving family home with Kropotkin's rocky upbringing in a princely palace.
These two stories of eventful lives and bold hearts are interwoven with Kropotkin's theories of freedom, Mi'kmaq vocabulary and social history, and an uplifting punk soundtrack, creating a unique reading experience bound to inspire readers to think in new ways about the issues of our time.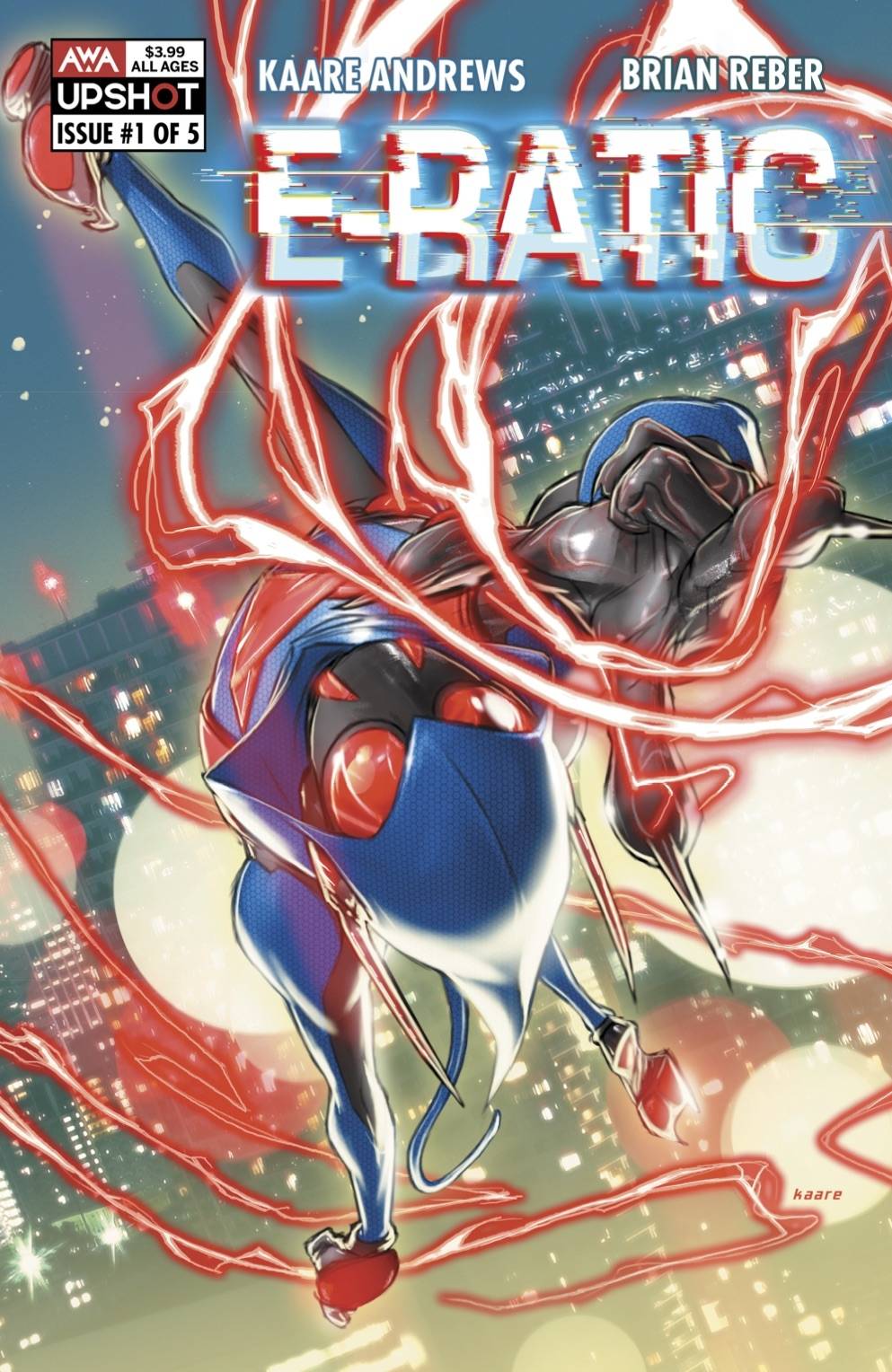 E-Ratic #1 (OCT201237)
You're fifteen years old. You're suddenly granted incredible powers. Cool, right? There's only one problem: you can only use your powers for ten minutes at a time. What do you do when you have to save the world but you only have ten minutes to do it?
This is the problem faced by Oliver Leif, a teenager who has just moved to a new town, and a new school, and is having a hard enough time navigating classes and his crush before the inter-dimensional monsters started showing up.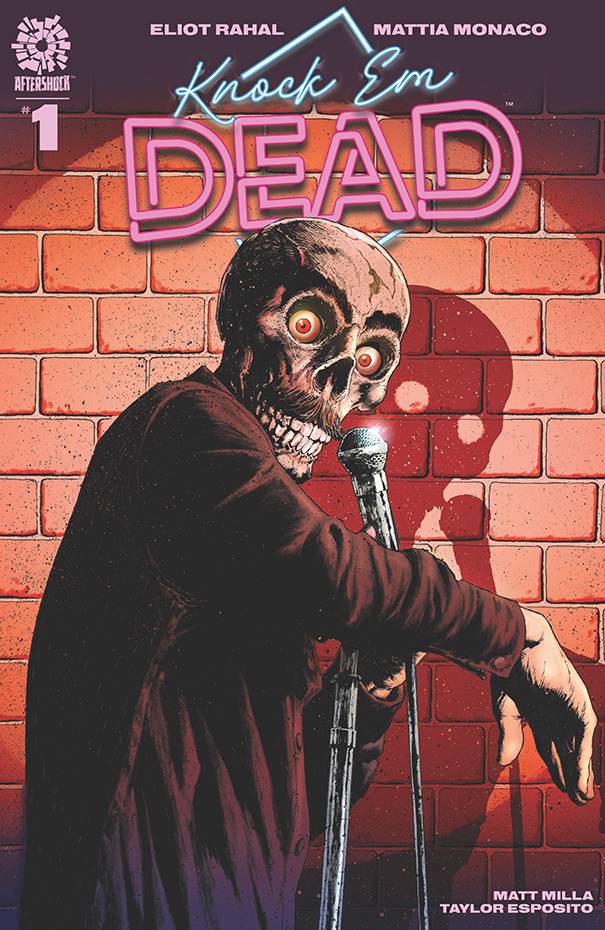 Knock 'Em Dead #1 (OCT201046)
Sometimes you kill. Sometimes you get killed. But no matter what, everyone dies the first time they go on stage.
Pryor Brice has always wanted to be funny. And now, he's taken the plunge and started doing stand-up comedy. Unfortunately, his older sister - Ronan - wants her brother to stop daydream-ing and focus on his future.
Pryor is determined to succeed...the only problem is: He totally sucks at stand-up. That is...until an accident changes everything, leading both Pryor and Ronan to discover comedy isn't all it's cracked up to be.
Knock 'Em Dead is a supernatural horror about comedy, brought to you by writer Eliot Rahal (Midnight Vista, Hot Lunch Special) and artist Mattia Monaco.