Free Comic Book Summer Starts This Week
Jul 12, 2020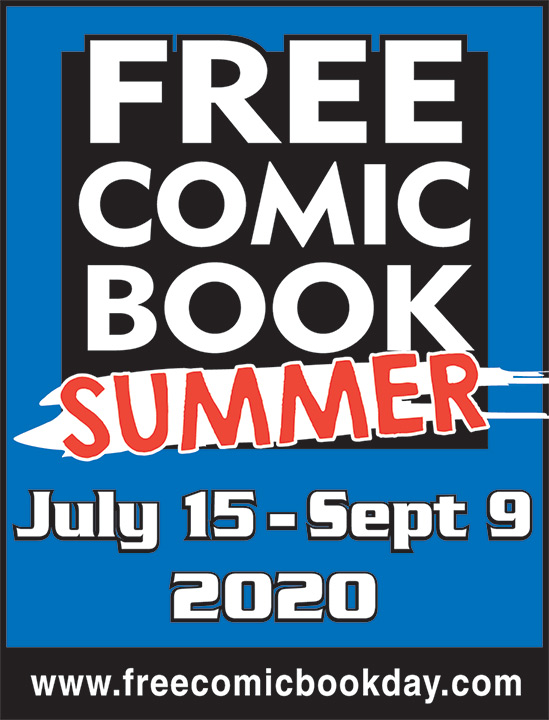 Free Comic Book Day, the comic book industry's largest annual promotional event, is traditionally scheduled to take place the first Saturday in May each year. However, the impact and spread of COVID-19 prevented the event from being celebrated at its normal time this year. Now, the beloved event has been rescheduled and reworked to take place throughout July and early September in order to accommodate social-distancing and store capacity regulations across the country, effectively making it Free Comic Book Summer!
Scheduled to take place between July 15 and September 9, comic shops will receive five to six Free Comic Book Day (FCBD) titles in their weekly shipments during each week of the promotional window. Release of these titles may vary from shop to shop, as retailers are encouraged to release the books as they see fit for their unique circumstances. Retailers may release one free title a day, may make all of that week's free titles available at once, or any other plan that works for them. Free Comic Book Summer is designed to be flexible and customizable so retailers and fans can get the most out the event. Find a participating shop here!
Free Comics available this week on July 15th!
Also you can get these Free Comic Book Summer limited edition collectibles and merchandise this week!
Click here to see the rest of the Free Comics you can get during Free Comic Book Summer!