Sneak PREVIEWS: Image Comics Opens the Department of Truth on July's PREVIEWS Cover
Jun 19, 2020
The July edition of Diamond Comic Distributors' monthly PREVIEWS catalog arrives in comic shops and digitally on Wednesday, June 24th and features comic books, graphic novels, toys, and other pop culture merchandise scheduled to go on sale beginning September 2020.
You can get a look at the catalog now on the PREVIEWSworld website by checking out the site's sections that spotlight the Gems of the Month as well as the full catalog sections for Comics; Graphic Novels; Books; Magazines; Trading Cards; Apparel; Toys, Statues, and Models; Collectibles; and Games.
Front Cover:
Image Comics'
The Department of Truth #1
JUL200012
Back Cover:
IDW Publishing's
Goosebumps: Secrets of the Swamp #1
JUL200516
ON OUR FRONT COVER: James Tynion IV and Martin Simonds explore humanity's secret history in their Image Comics series, The Department of Truth.
ON OUR BACK COVER: A girl's summer in the bayou reveals monstrous secrets in Marieke Nijkamp and Yasmin Flores Montanez's Goosebumps: Secrets of the Swamp from IDW Publishing.
ON OUR CATALOG SPINE: A single mother has a long-buried past as a remorseless killer in B. Clay Moore and Stephen Molinar's Miles to Go from Aftershock Comics (JUL200991).
ON OUR ORDER FORM COVER: Cullen Bunn and Miguel Valderrama visit the world of the best-selling video game Cyberpunk 2077 in Dark Horse Comics' Cyberpunk 2077: Trauma Team (JUL200245).
Gems of the Month: July's PREVIEWS Gems of the Month include:
· BOOM! Studios' We Only Find Them When They're Dead #1
· Dark Horse Comics' Cyberpunk 2077: Trauma Team #1 and Tales from the Umbrella Academy: You Look Like Death #1
· Dynamite Entertainment's Vampirella #14
· IDW Publishing's Sonic the Hedgehog #33 and Sonic the Hedgehog: Bad Guys #1
· Image Comics' The Department of Truth #1 and Stillwater by Zdarsky and Perez #1
· Marvel Comics' Iron Man #1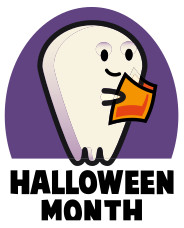 OUR MONTHLY THEME: Halloween in July: PREVIEWS celebrates Halloween in July once again this year, highlighting the spookiest new and backlist horror titles for readers of all ages! Just look for the Halloween icon throughout this issue for more great Halloween stuff.
Toy Talk: On the catalog's flip side, PREVIEWS talks to Diamond Select Toys sculptor Alterton about his technique and how it has evolved, his work on Diamond Select Toys' diorama pieces, and what he likes most about the artistic process.
Indie Edge: PREVIEWS talks with Ice Cream Man's W. Maxwell Prince about Image Comics' Ice Cream Man Present: Quarantine Comix Special (JUL200035), his forthcoming projects, and the comics he enjoys reading.
Editor's Note: In this month's Editor's Note, PREVIEWS editor Marty Grosser talks about #backthecomeback and comic shops reopening from the COVID-19 crisis shutdown.
Plus so much more!
All this awaits you in the July edition of PREVIEWS, which goes on sale on Wednesday, June 24th in print at your local comic shop or specialty store at its regular cover price of just $3.99 or digitally at PREVIEWSworld.com/digital!