Sneak PREVIEWS: January's PREVIEWS Dials Up a New Hero with DC Entertainment's Dial H for Hero
Dec 21, 2018
DC Entertainment's Wonder Comics Imprint Continues in January with Sam Humphries and Joe Quinones' Dial H For Hero
The January edition of Diamond Comic Distributors' monthly PREVIEWS catalog arrives in comic shops and digitally on Friday, December 28th and features comic books, graphic novels, toys, and other pop culture merchandise scheduled to go on sale beginning March 2019.
You can get a look at the catalog now on the PREVIEWSworld website by checking out the site's sections that spotlight the Gems of the Month as well as the full catalog sections for Comics; Graphic Novels; Books; Magazines; Trading Cards; Apparel; Toys, Statues, and Models; Collectibles; and Games.
Front Cover:
DC Entertainment's
Dial H for Hero #1
DEC190556
Back Cover:
Image Comics'
Little Bird #1
JAN190099
ON OUR FRONT COVER: Dial H for Hero returns in March from Sam Humphries and Joe Quinones in a new mini-series for DC Entertainment's Wonder Comics imprint!
ON OUR FLIPSIDE COVER: In a world riven by war, a young girl must discover herself and her purpose in Darcy Van Poelgeest and Ian Bertram's Little Bird for Image Comics!
The January PREVIEWS Features: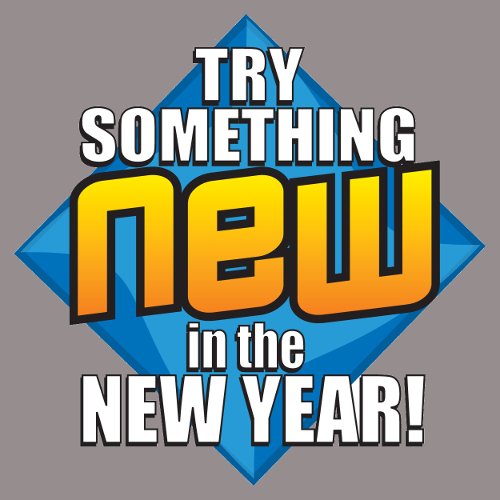 Try Something New in the New Year: Try Something New in the New Year! With a new year comes new opportunities to read and enjoy a new title or three. So, take our advice and check out some of these new and continuing series that you may have heard of, but not given a chance!
Gems of the Month: January's PREVIEWS Gems of the Month include:
· BOOM! Studios' Ronin Island #2
· Dark Horse Comics' Hellboy: The Art of the Motion Picture HC and Invisible Kingdom #1
· DC Entertainment's Detective Comics #1000 and Dial H for Hero #1
· Dynamite Entertainment's The Six Million Dollar Man #1
· IDW Publishing's Glow #1 and Transformers #1 & #2
· Image Comics' Assassin Nation #1 and Little Bird #1
· Marvel Comics' Age of Conan: Belit #1
catBUZZ: PREVIEWS takes a look at some of the blockbuster books and products coming out in the months ahead. Kraven the Hunter returns to complete his collection in Nick Spencer and Humberto Ramos' "Hunted" storyline beginning in Marvel Comics' Amazing Spider-Man #17 this March. Plus, a new era begins for the Transformers as IDW relaunches the venerable franchise; G. Willow Wilson and Christian Ward explore revolution and belief in their new Dark Horse Comics series, Invisible Kingdom; Greg Pak and Giannis Milanogiannis's Ronin Island for BOOM! Studios combines alternate history, alien invasions, and samurai action; The Six Million Dollar Man returns in a new series from Dynamite Entertainment; Archie Comics lets Sabrina the Teenage Witch take flight; Graphitti Designs releases two new t-shirts that celebrate Batman's 80th-anniversary; Diamond Select Toys launches a new line of statues based on Netflix's Castlevania television series; the classic Starfire design by George Perez for DC Comics' New Teen Titans soars with a new statue from Tweeterhead; and many other products fans and collectors have should look forward to this spring!
Toy Talk: On the catalog's flip side, PREVIEWS talks to Diamond Select Toys designer Shawn Knapp about his career, his process, and his new piece for DST, the DC Movie Gallery: The Dark Knight Rises: Catwoman PVC Diorama (JAN192546)!
Free Comic Book Day: 2019 will be the biggest Free Comic Book Day ever, and this month's catalog features all 50 of the Gold and Silver titles that will be available on May 4th, 2019 as well as the commemorative t-shirt by Star Wars Adventure's Derek Charm and commemorative poster by Scoot McMahon!
Indie Edge: PREVIEWS talks to musician, filmmaker, and deejay Steve Aoki about his career, his Neon Future album series, and the comics that he's reading today!
Editor's Note: In this month's Editor's Note, PREVIEWS editor Marty Grosser reflects on the history of PREVIEWS and the 2019 slate of Free Comic Book Titles!
Plus: Staff Picks, the monthly Bestsellers Charts, and so much more!
All this awaits you in the January edition of PREVIEWS, which goes on sale at your local comic shop or specialty store on Friday, December 28th in print at your local comic shop or specialty store at its regular cover price of just $3.99 or digitally at PREVIEWSworld.com/digital!