Bork Bork Bork: Diamond Select Toys Cooks Up Swedish Chef Box Set
Nov 27, 2018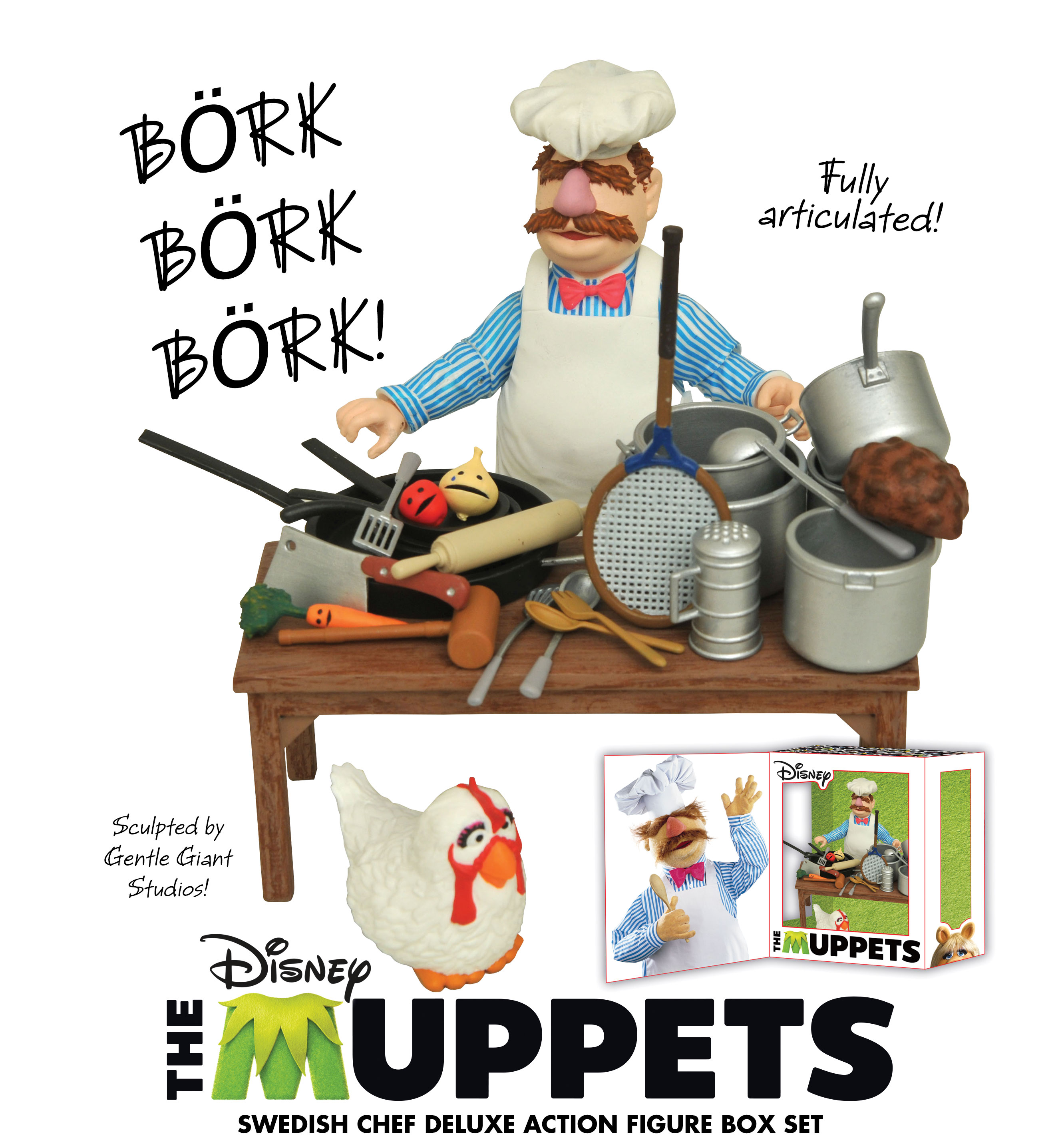 Bork bork bork!
The Muppets are bork back, with the first ever action figure gift set in the Muppets line from DST! The Swedish Chef does the honors, with a massive number of accessories, including a table, pans, pots, food (talking and non-talking) and even a chicken, to make Chicken in the Basket.
Packaged in a full-color window box, this figure is in scale to all Select action figures. Sculpted by Gentle Giant Studios!
Available at comic shops December 5, 2018.