Get Graphic: A Night of Zombies with Sean Damien Hill
Feb 27, 2023
Art by Sean Damien Hill
Interview by Troy-Jeffrey Allen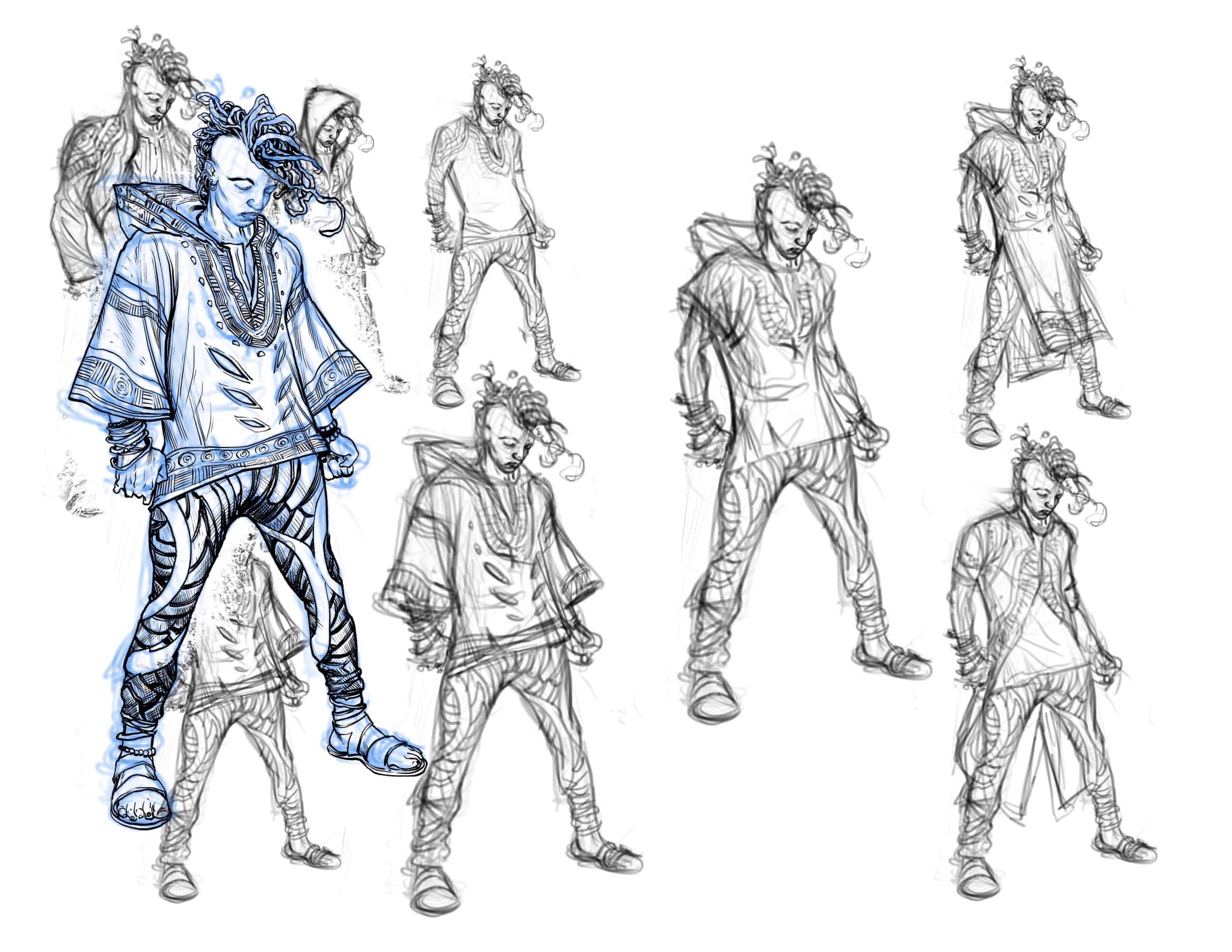 Now into its seventh year of publication, Is'nana The Were-Spider is writer Greg Anderson Elysée's ongoing horror-fantasy series steeped in the richness of African spirituality. Featuring a rotating roster of artists from volume to volume, the title frequently invites new creators to journey alongside Is'nana, son of the trickster God Anansi, as he falls through our world, teams up with mythic figures, and protects humanity from the unspeakable.
Recently, artist Sean Damien Hill (Bishop: War College) joined Elysée for Is'nana The Were-Spider: Drums of Ogoun. PREVIEWSworld hung out with Sean to discover more about this latest installment (now on Kickstarter!) and to experience the artistic process behind his exceptionally detailed art style.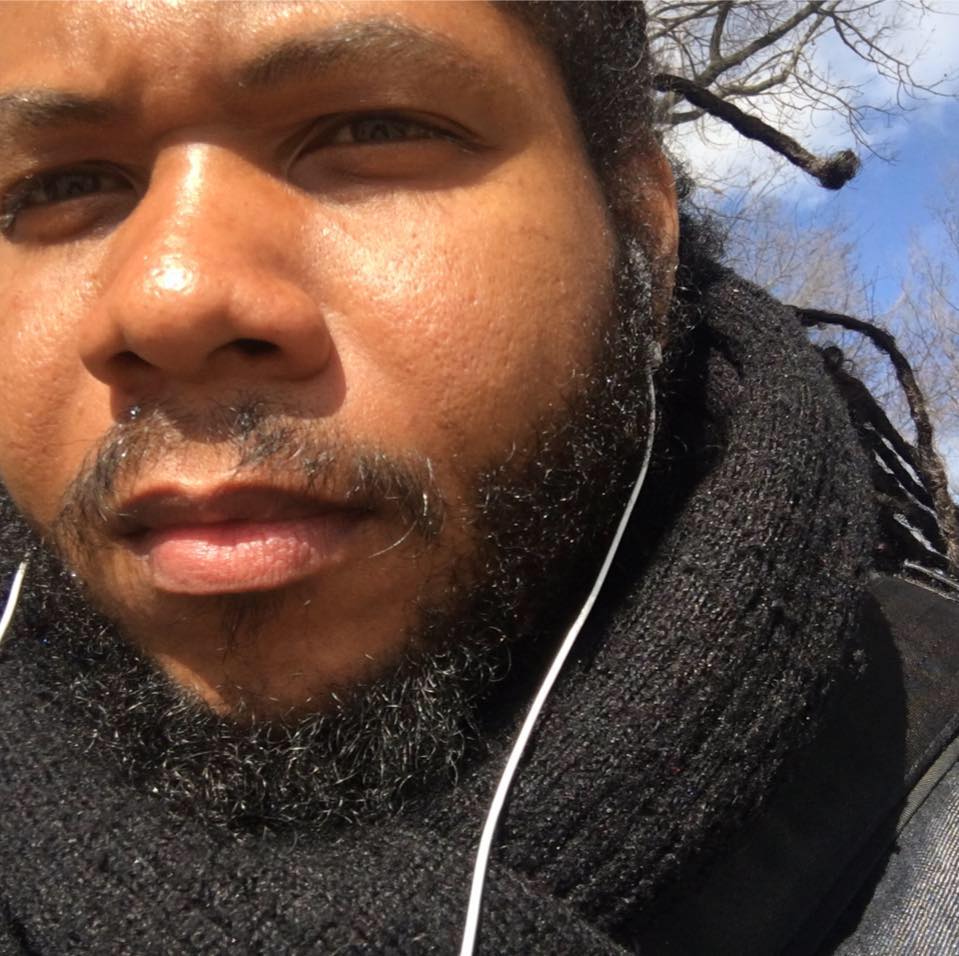 Tell us the story of this sixth installment of Is'nana The Were-Spider. What's it about?
Without giving too much away, it's about Is'nana being confronted by the Haitian/Yuroba god of war Ogoun. I really loved seeing the pacifist ideas of Is'nana in direct conflict with such an imposing, aggressive force like Ogoun. At this point in Is'nana's life, he seems to be tired of fighting all the time. But Ogoun seems to have an issue to settle.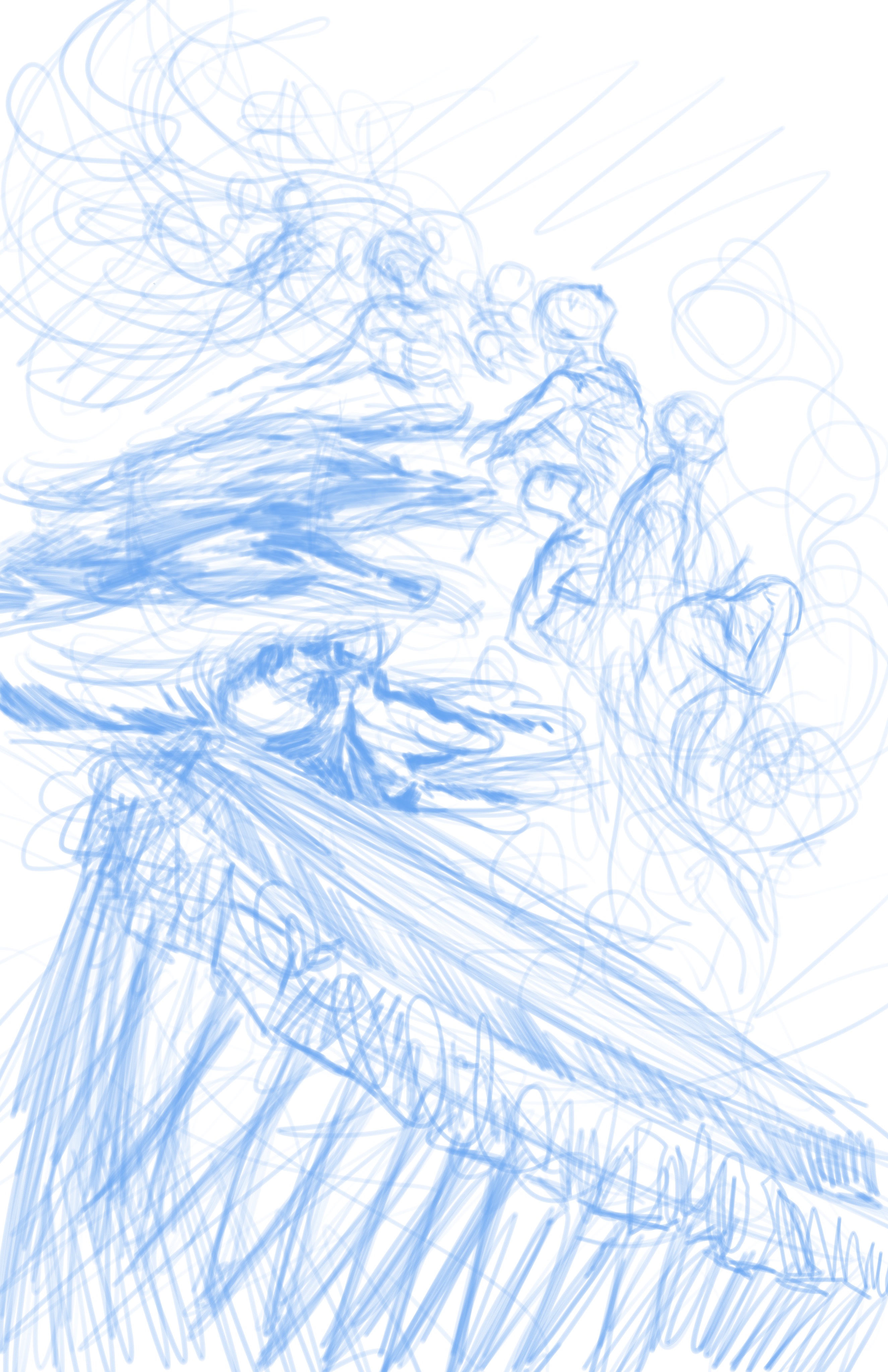 How did you get involved with writer Greg Elysee on this project?
So, I've been following Greg's stuff for a while already. He was putting out incredible stories with Is'nana already. As it turned out he was looking for an artist for the next installment of the series. We started to talk around then. I'm a huge fan of fantasy and mythology. African culture and concepts are still severely underused in pop culture mediums like comics. I felt like - at the time - I knew what kind of story Greg wanted to tell and thankfully he brought me on.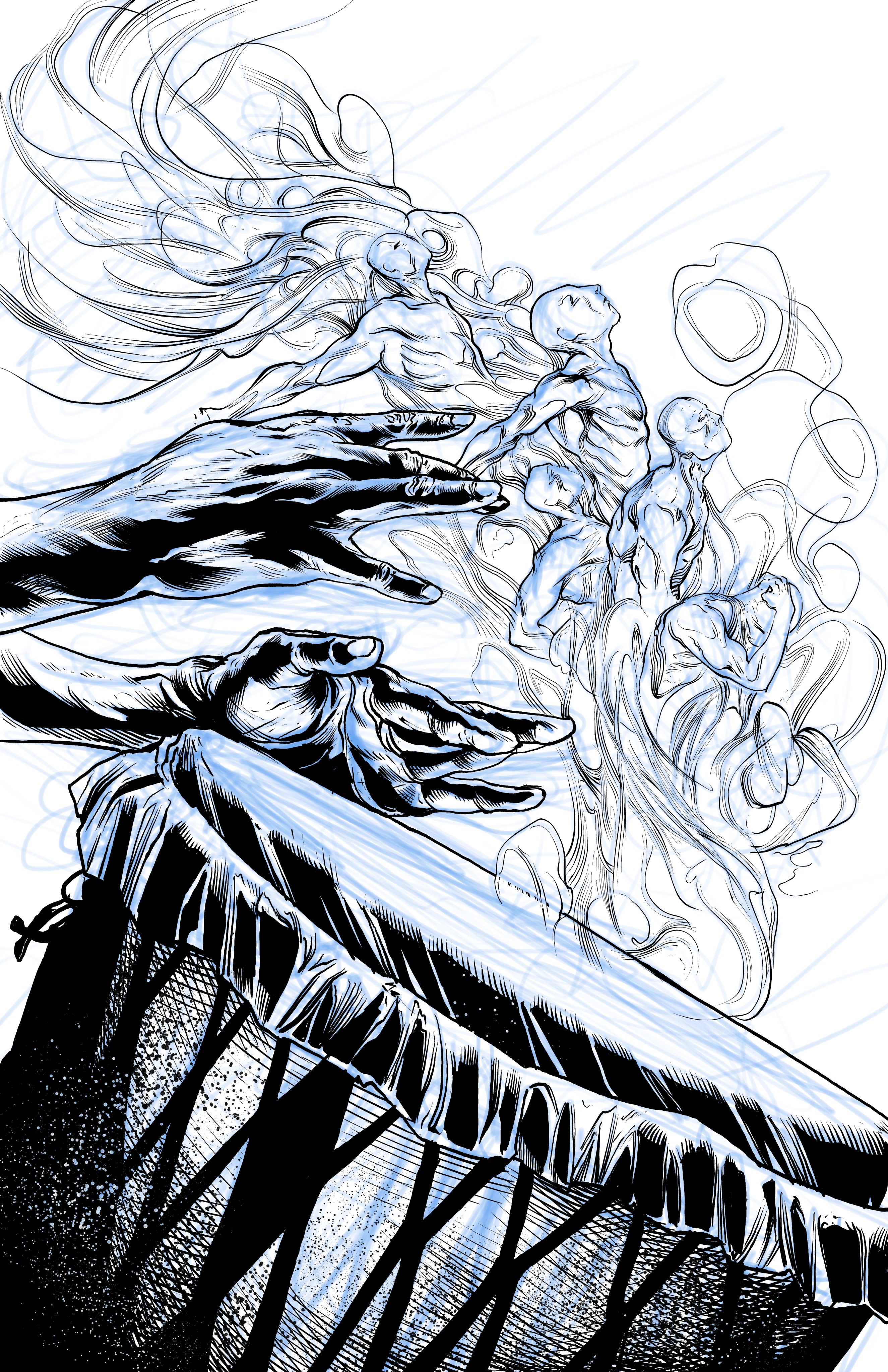 How did you get into comic books as a fan?
Oh man, I was practically indoctrinated. My mom and grandfather were already into comics when I was in pre-school. When I got old enough and started learning to read they would take me to a comics shop. I remember my mom getting tired of reading the books for me so she pushed me to learn how to read outside of just a pre-school [level]. I remember a lot of George Perez and Marv Wolfman's Teen Titans stories that I see get retold in other mediums.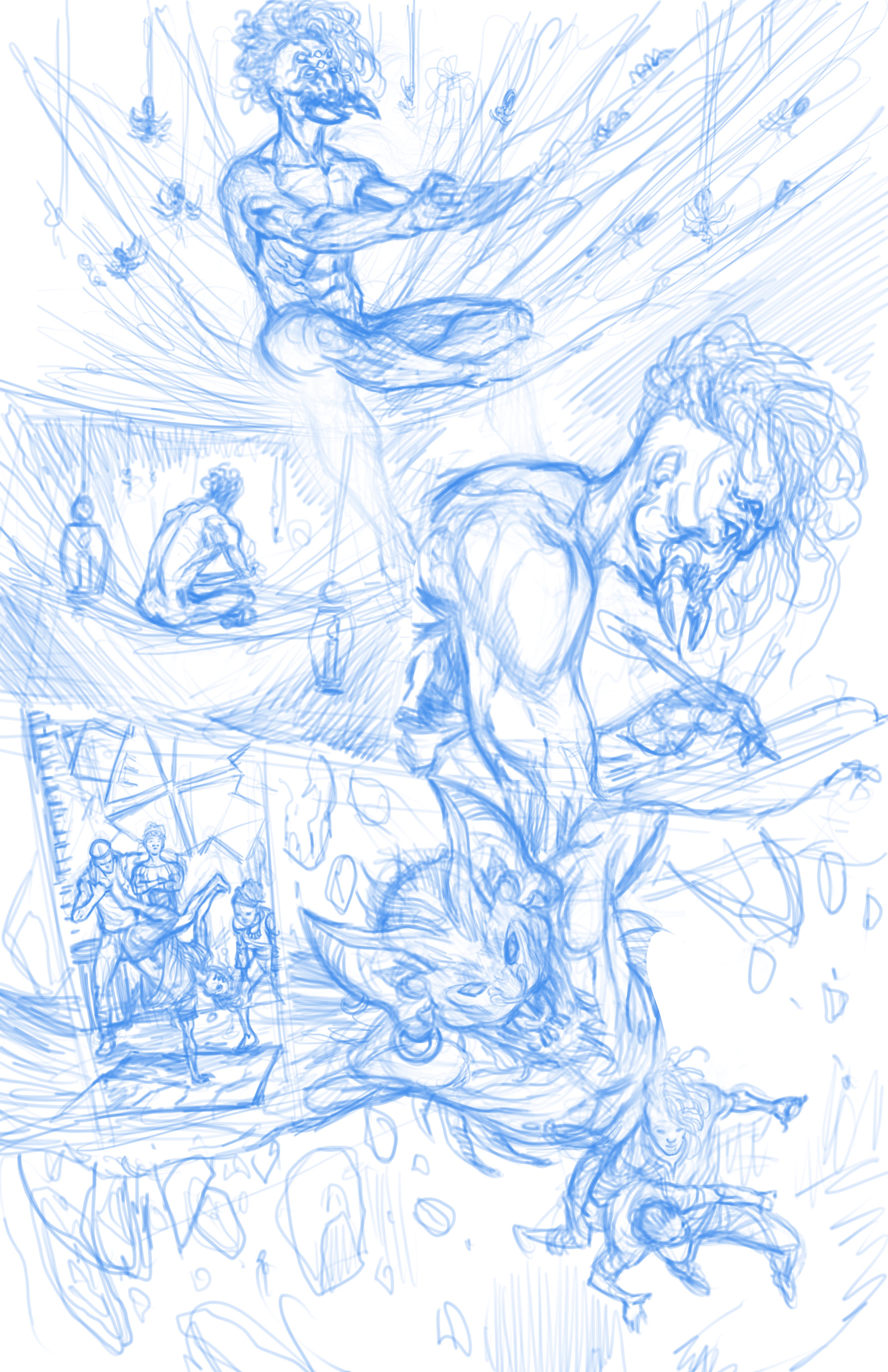 How did you get into comic books as a professional?
I think I've wanted to draw comics for as long as I knew that kind of job existed. I still remember the old Rob Liefeld Levi's commercial directed by Spike Lee. After that, it kinda became a dream. I didn't try doing it professionally though until my wife started to encourage me when we were dating. I think I sent a portfolio to every indie publisher that could take submissions by e-mail. Eventually, two companies got back to me. Saint James Comics and Terminus Media.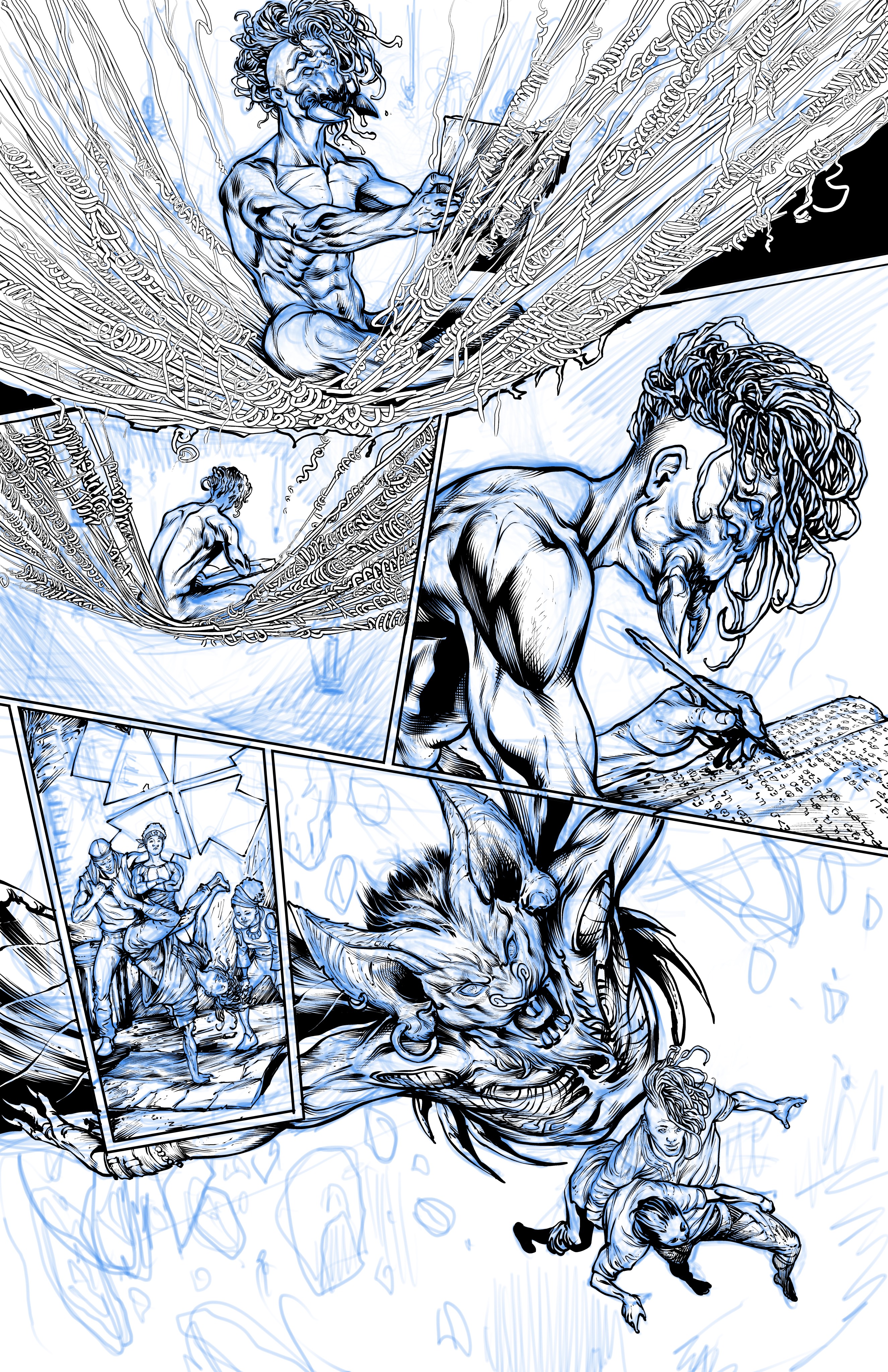 What tools do you use to create?
A lot of stuff I do digitally with a 12-inch iPad Pro and Apple Pencil (especially on the go). The program I use is Clip Studio Paint. I've started to do more stuff traditionally again, though, but I've gotten really particular about the tools I use now. Drawing digitally so much caused me to relish when I get to do anything on paper. I'm those cases, it's always [on a] 500 series Bristol board, Blackwing 602 pencils, and Pilot brush pens.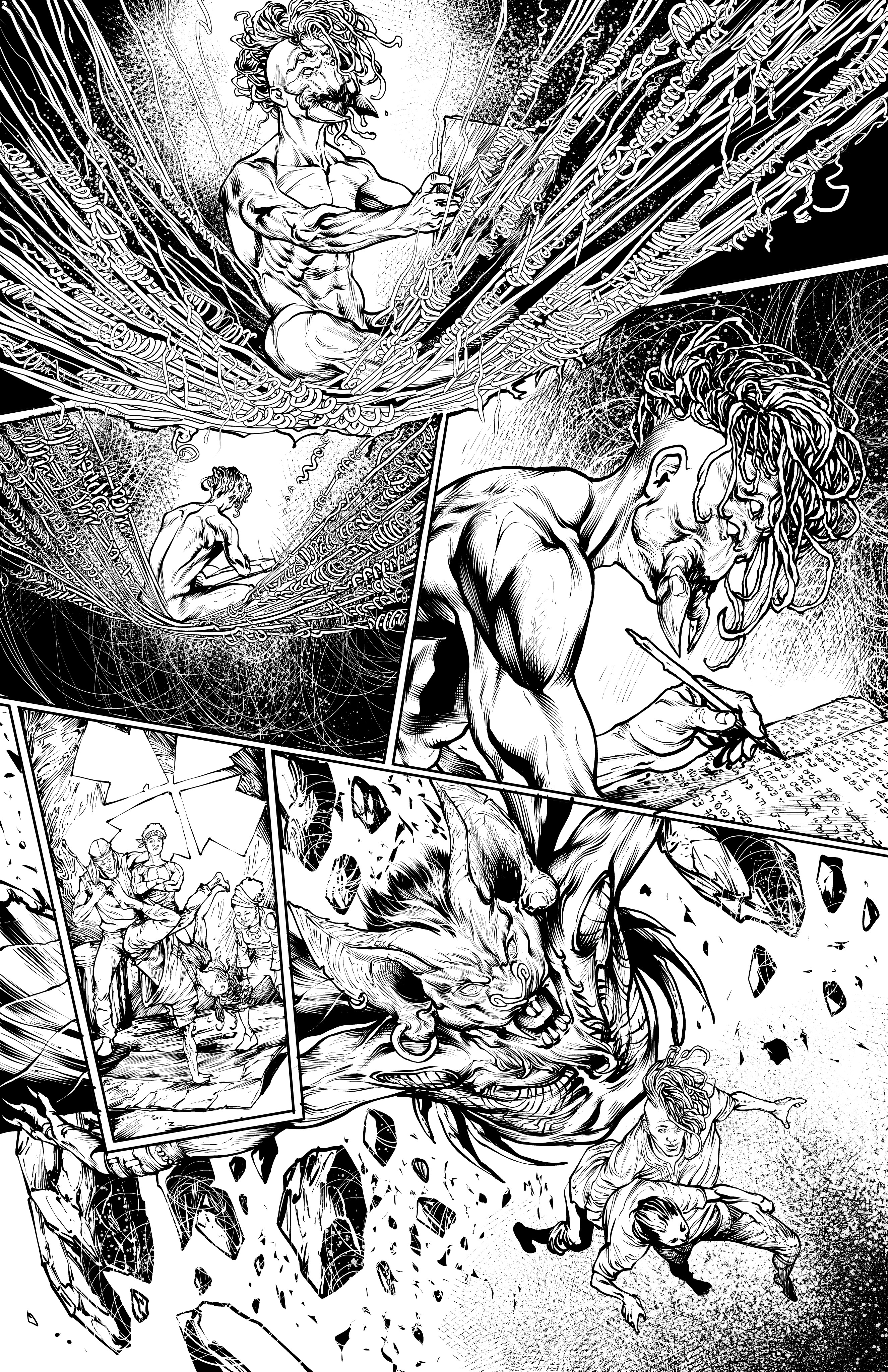 What's next for you?
I got a few things coming out soon this year. I got a really short story on the stand right now with Marvel Voices Legacy, I have a very long story with RaeComics coming up called Dark History of Okemus with T.J. Sterling, and I have the second issue of The Hated with David Walker that we're working on. Issue one is already available through his imprint Solid Comix. You can also check out my work with 133Arts called The Crossing with Robert Jeffrey, John Robert Maguire, and 133Arts publisher Jason Reeves.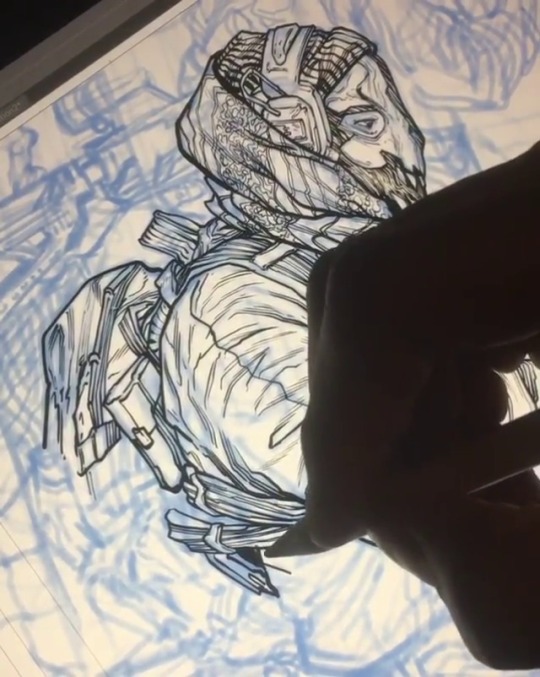 Looking forward, what can readers expect from Is'nana The Were-Spider?
So there is some brutal action in this comic, it has to be for it to have a Haitian war god at the center of it. It's not just action for the sake of action here though, it actually drives the story and reveals the complexity of the characters.
In terms of audience, who is this book for?
Oh man....this is for fans of horror and action movies. For teens and adults to read and enjoy.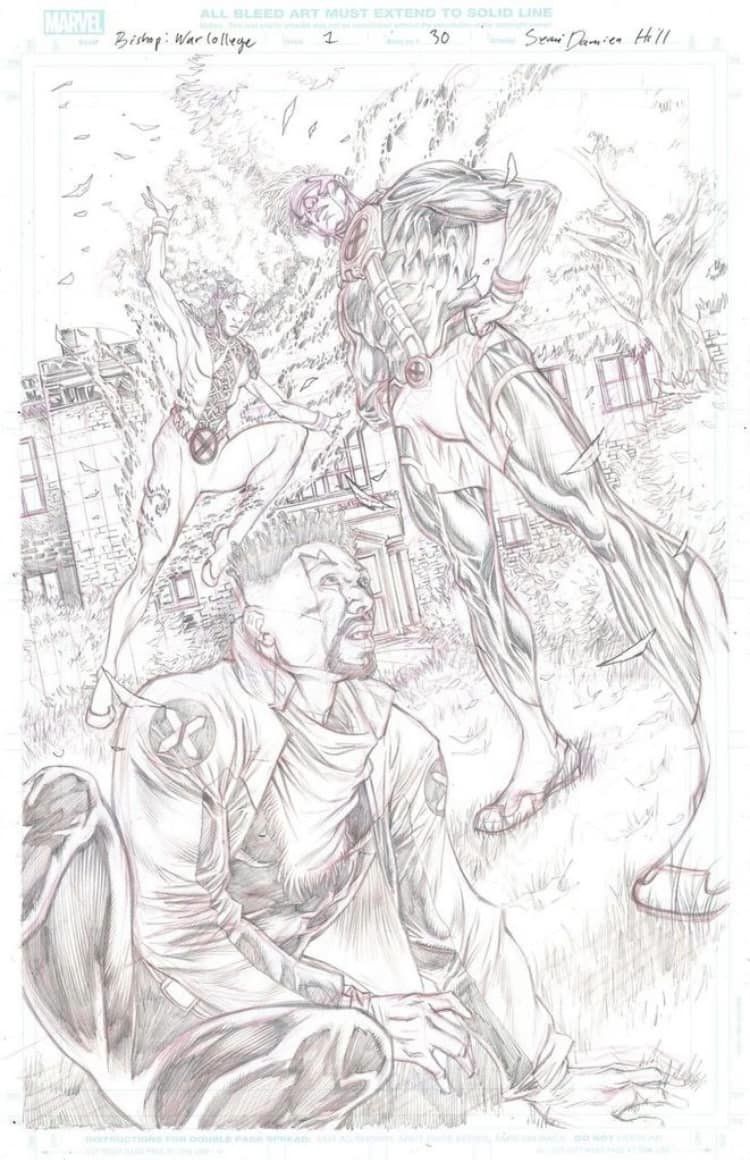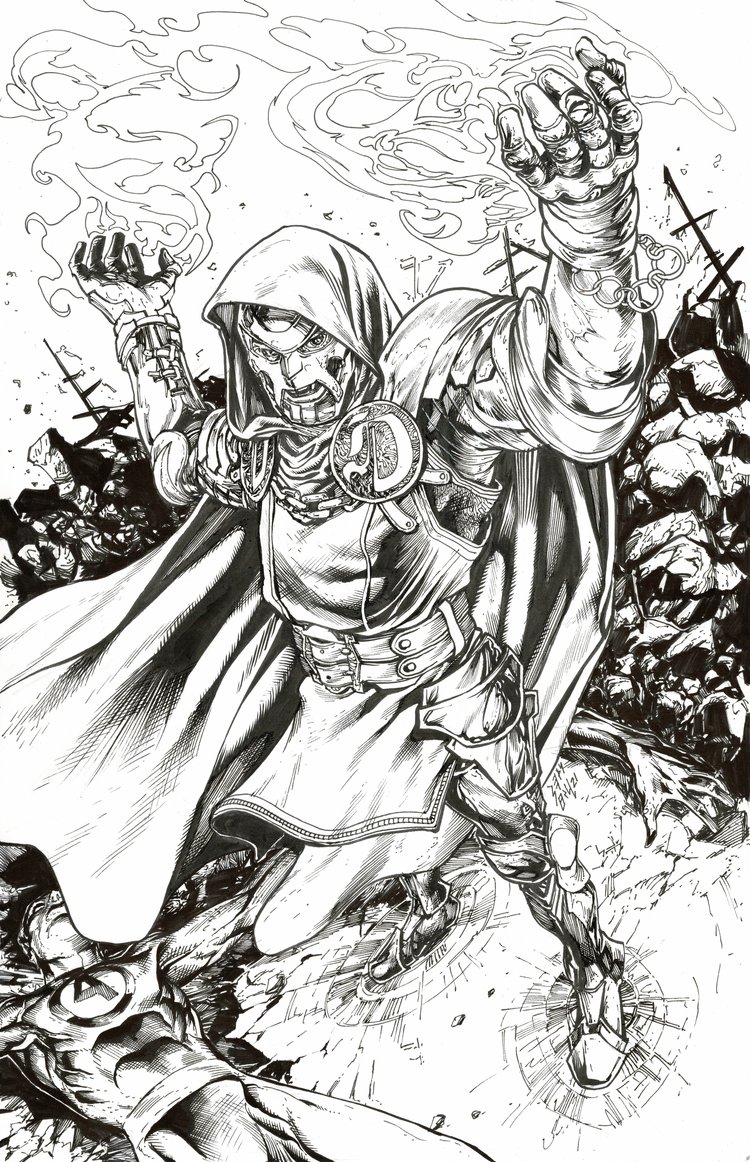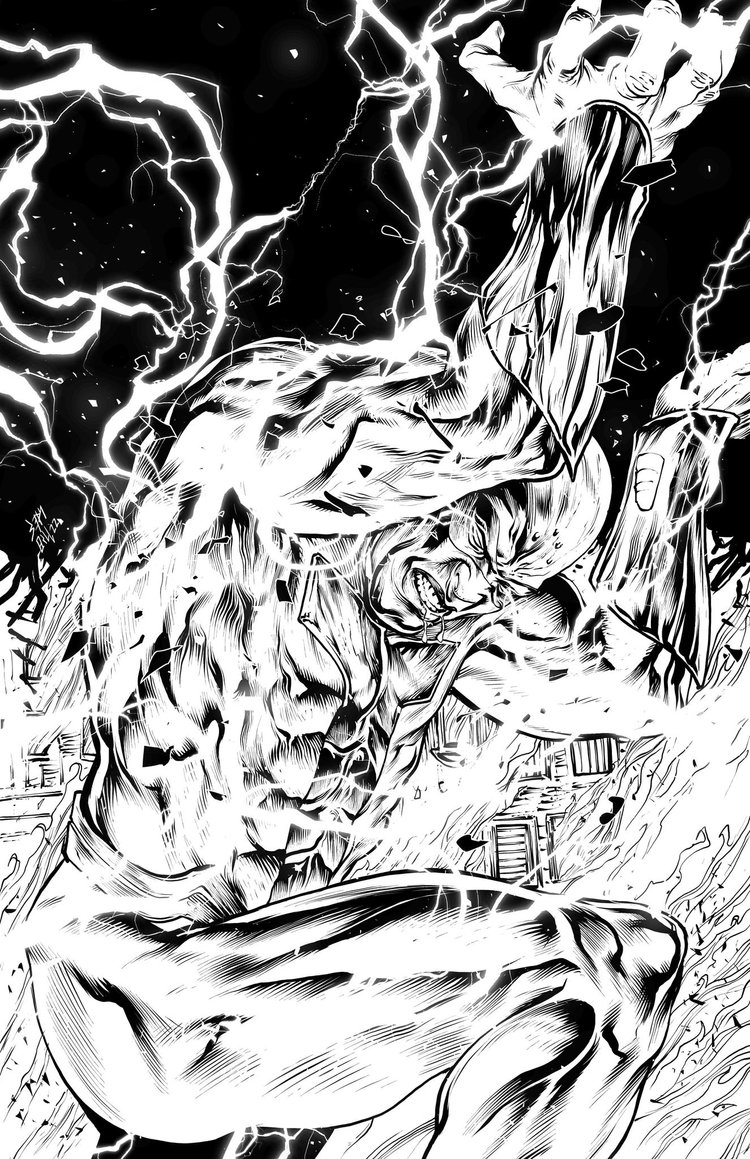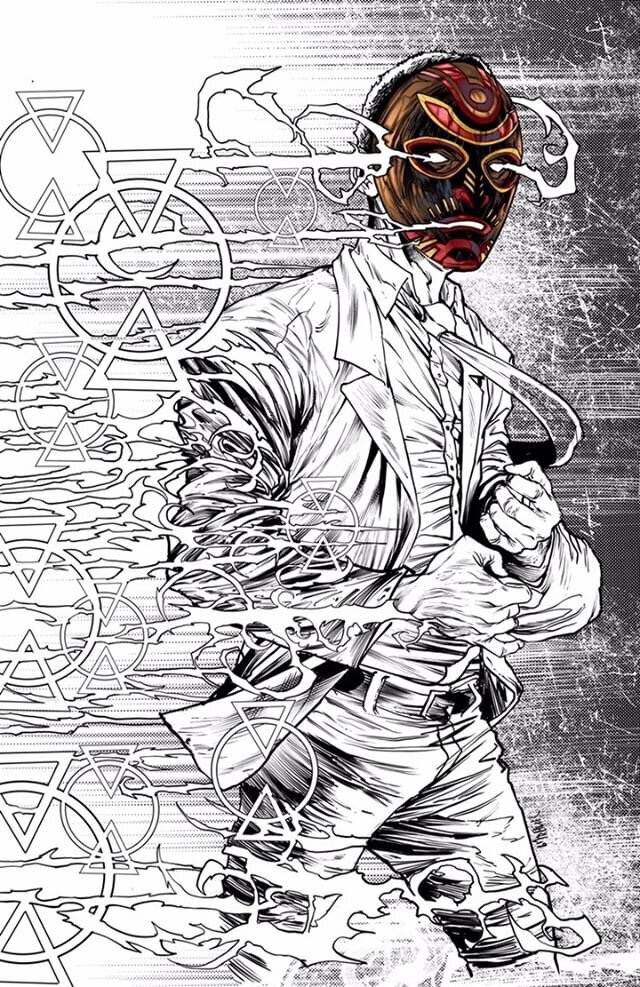 For more of Sean's artwork be sure to pick up Is'nana through Kickstarter. You can also find him every month within the pages of Bishop: War College from Marvel.
You can find Sean Damien Hill online on Facebook, Instagram, Twitter, and his website.
Troy-Jeffrey Allen is the producer and co-host of PREVIEWSworld Weekly. His comics work includes MF DOOM: All Caps, Public Enemy's Apocalypse '91, Fight of the Century, the Harvey Award-nominated District Comics, and the Ringo Awards-nominated Magic Bullet.