Marvel Reveals New "Daredevil" Creative Team
Nov 16, 2018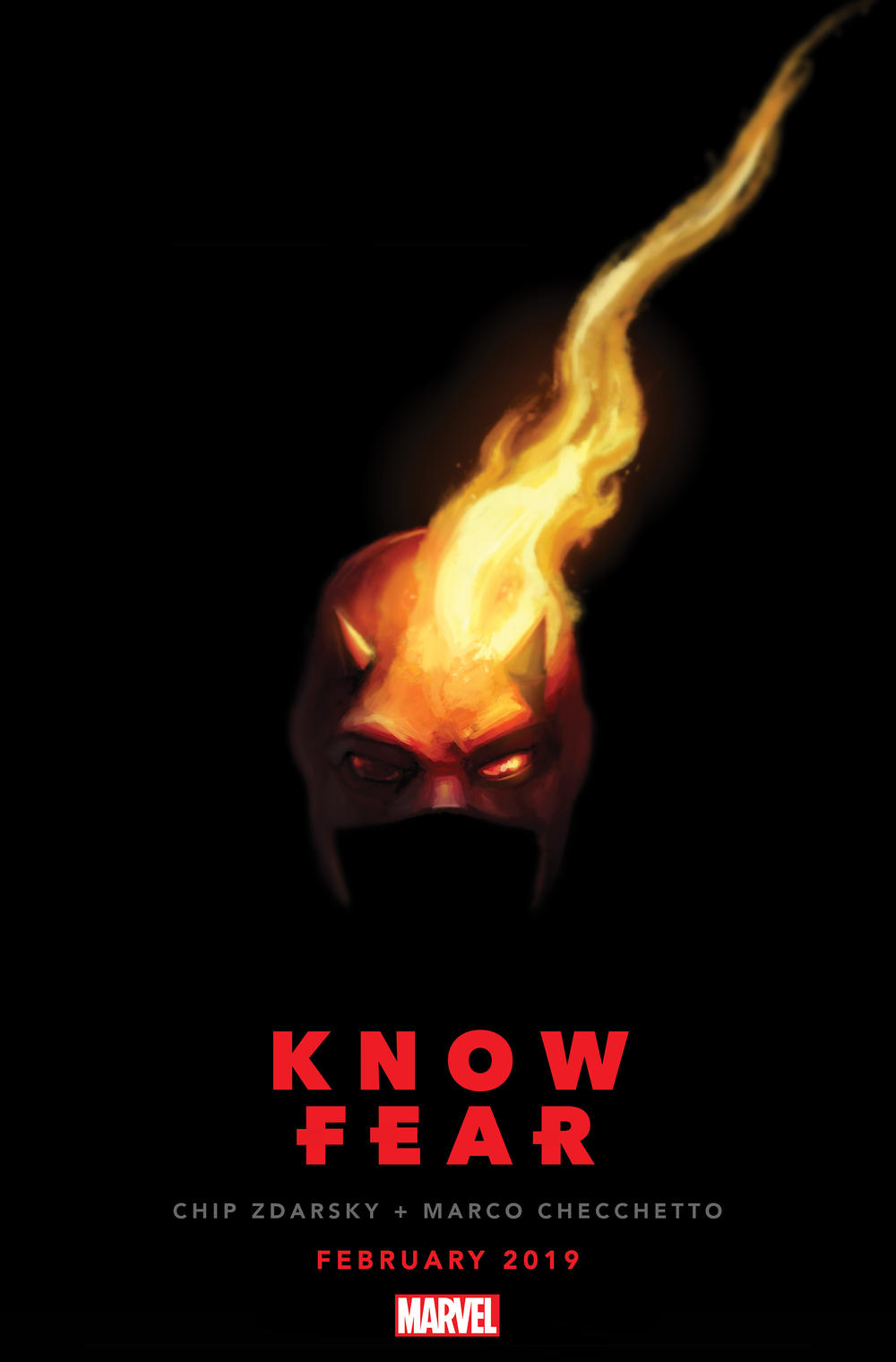 Daredevil may seemingly be headed for a grim end as "The Death of Daredevil" storyarc is set to wrap up on November 28.
But, Marvel has announced the new creative team tasked with bringing Matt Murdock to life.
Writer Chip Zdarsky and artist Marco Checchetto will take over the Daredevil mantle in February 2019. Marvel released a promo image for the series, with the tagline "Know Fear" and a flaming Daredevil mask.
Charles Soule has been writing the series since 2015.
In January, Man Without Fear, a weekly five-issue mini-series that tells the story of Hell's Kitchen without Daredevil, will come to comic shops.
— Chip Zdarsky, OK? (@zdarsky) November 15, 2018
Can't wait until February? Head to your local comic shop to get caught up on all things Daredevil.