Marvelous Gifts for Fans of the Marvel Cinematic Universe
Nov 07, 2018
You probably have a Marvel fan in your life who still needs a pick-me-up following the events of Avengers: Infinity War.
That's why we broke down some of the hottest books, toys and more available at your local comic shop that the Marvel Cinematic Universe fan would love to have for the holiday.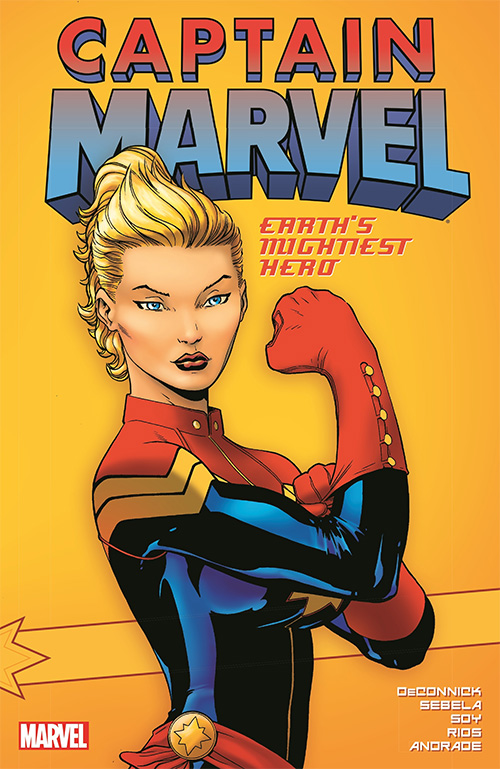 Captain Marvel: Earth's Mightiest Hero Vol. 1
MAR160935
SRP: $29.99
Carol Danvers has a new codename and is determined to prove shes the best of the best! She's forging a new future for herself as Captain Marvel, but finds she still can't walk away from a challenge from her past! It's a firefight in the sky as the Banshee Squadron makes its debut - but who are the Prowlers, and where has Carol seen them before? Witness her in blazing battlefield action that just may change the course of history! Then, the Avengers' new Captain Marvel meets their old one: Monica Rambeau! But what's Monica's problem? And can they resolve it before a threat from the ocean depths attacks? Meanwhile, something is weakening Carol's powers, threatening to leave the ace pilot grounded. Will her claim to the title of Earth's Mightiest Hero be short-lived? Collecting CAPTAIN MARVEL (2012) #1-12.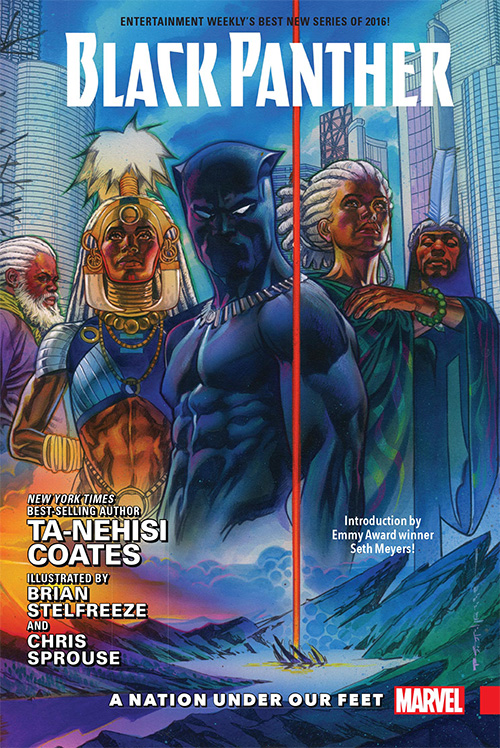 Black Panther HC, Vol. 1: A Nation Under Our Feet
FEB170976
SRP: $34.99
A new era for the Black Panther begins as the kingdom of Wakanda enters what might be its final days! National Book Award winner and New York Times Best-Selling author Ta-Nehisi Coates (Between the World and Me) confronts T'Challa with dramatic upheaval in his homeland that will make leading the African nation tougher than ever before. When a superhuman terrorist group that calls itself The People sparks a violent uprising, the country famed for its incredible technology and proud warrior traditions will be thrown into turmoil! As Zenzi and Tetu, leaders of The People, poison the populace against its king, the spirit of T'Challa's presumed-dead sister, Shuri, makes a transformative journey through Wakanda's past, and a group of heroes, including Storm and Luke Cage, come together as The Crew to help Black Panther out. If Wakanda is to survive, it must adapt - but can its king, one of a long line of Black Panthers, survive the necessary change? Heavy is the head that wears the cowl! Collecting BLACK PANTHER (2016) #1-12.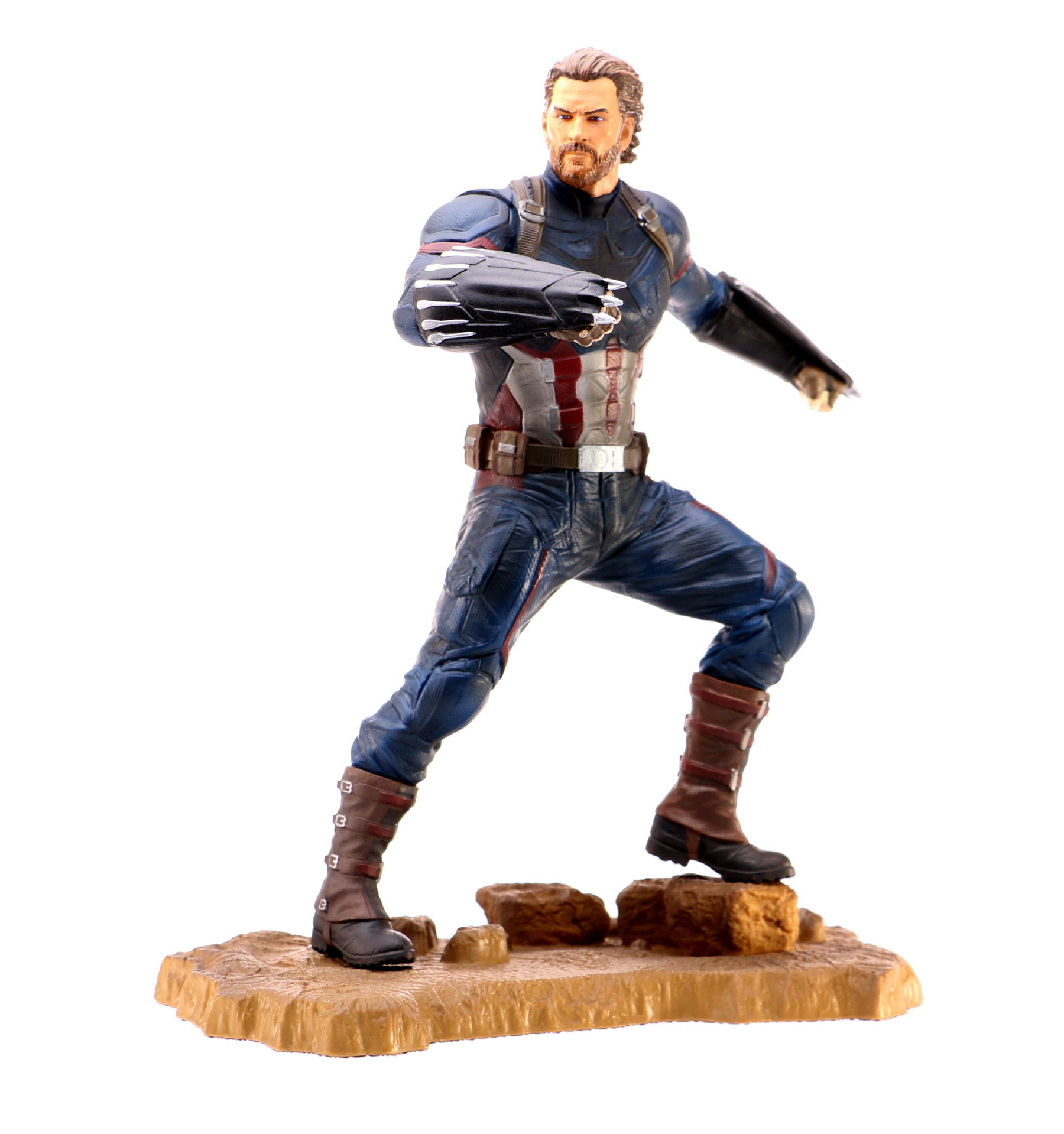 Marvel Gallery: Avengers Infinity War Movie Captain America PVC Diorama Figure
APR182158
SRP: $45.00
A Diamond Select Toys release! This nine-inch statue of Captain America and his shield from Wakanda depicts Cap readying for the final battle in Avengers: Infinity War. Featuring detailed sculpting and collectible-quality paint applications, this PVC plastic diorama comes packaged in a full-color window box. Sculpted by Rocco Tartamella!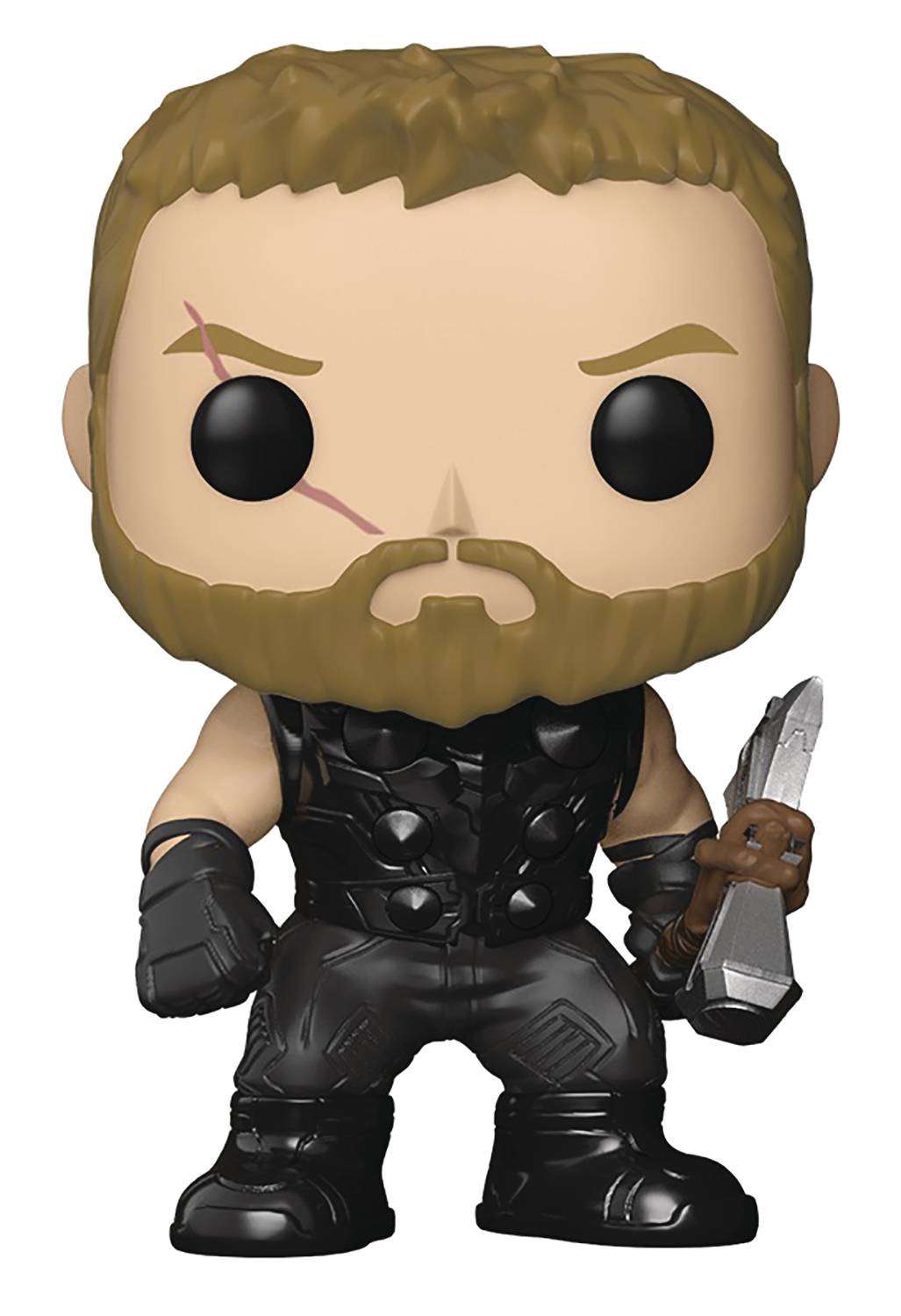 Pop! Avengers: Infinity War Thor Vinyl Figure
Continuing their popular Art Of series, Marvel Studios presents its biggest achievement yet: Marvel Studios' Avengers: Infinity War! A threat has emerged from the cosmos: Thanos, a ruthless warlord who plans to collect all six Infinity Stones. Joined by his formidable allies, he will be near unstoppable at achieving his goal. The Avengers, the Guardians of the Galaxy, Doctor Strange and Spider-Man must join forces and fight side by side to stop Thanos, while the fate of the Earth and the universe lies in the balance! Now, go behind the scenes with this keepsake volume! Filled with exclusive concept art for character, costume and set designs, as well as in-depth interviews with the filmmakers, Marvel's Avengers: Infinity War - The Art of the Movie provides exciting insider details about the making of this blockbuster film!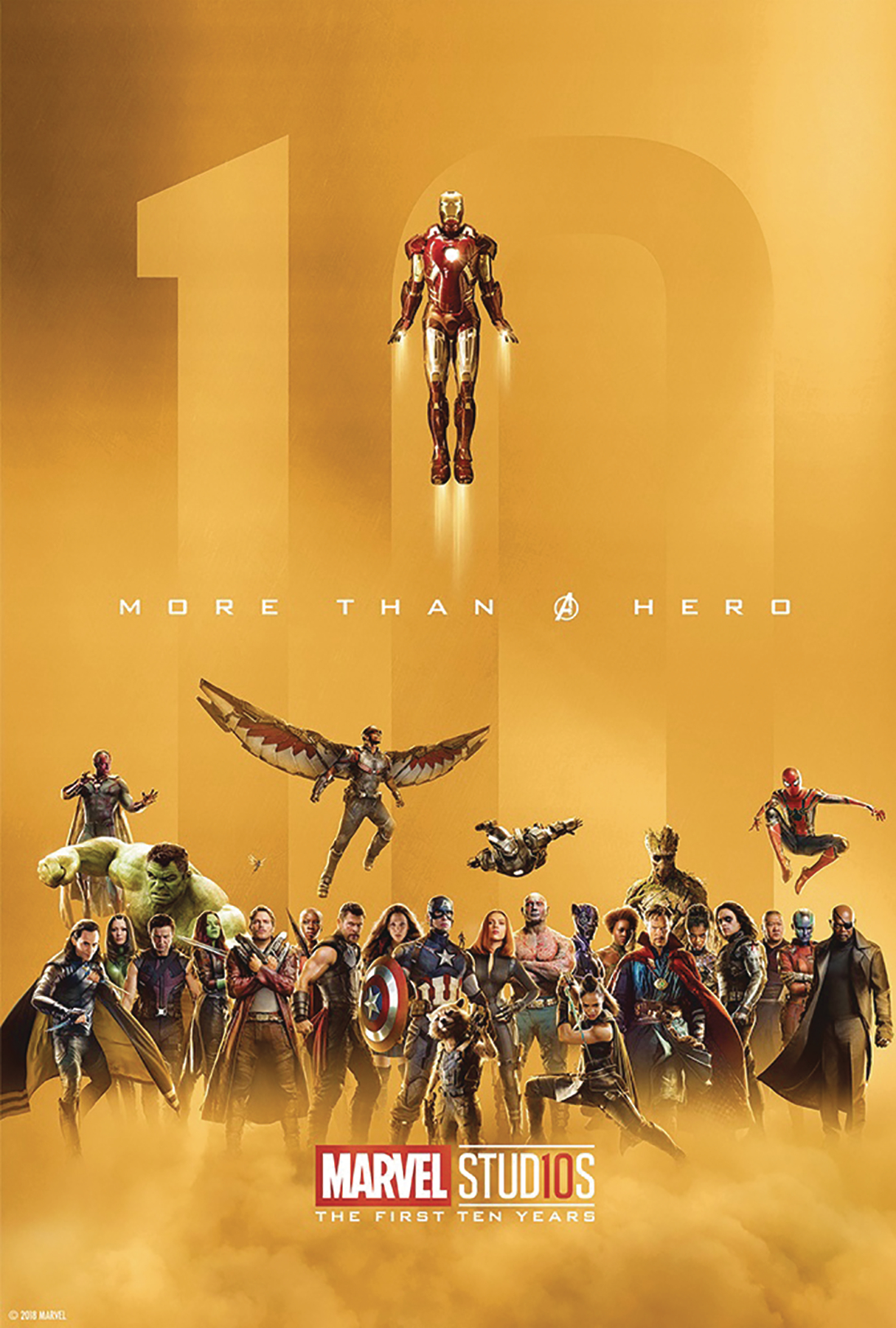 Marvel Studios First 10 Years PREVIEWS Exclusive Edition
SEP182049
SRP: $14.99
As Marvel Studios marks its 10th birthday, we celebrate its remarkable rise in this anniversary special! Discover how we went from a Samuel L Jackson cameo in 2008's Iron Man, to a fully-fledged world of living legends that have taken the box office by storm! With hidden secrets, stunning imagery, and behind-the-scenes insight from the people who kicked off the modern phenomenon of the "Cinematic Universe".


See more gift ideas in the PREVIEWS Gift Guide!