Great Gifts for Action Figure Collectors
Nov 07, 2018
You probably know someone whose walls or book shelves are covered with action figures from their favorite movies, television shows or comic books.
Looking for the perfect gift for them? Your local comic book shop is stocked with some of the hottest action figures that would make a perfect stocking stuffer.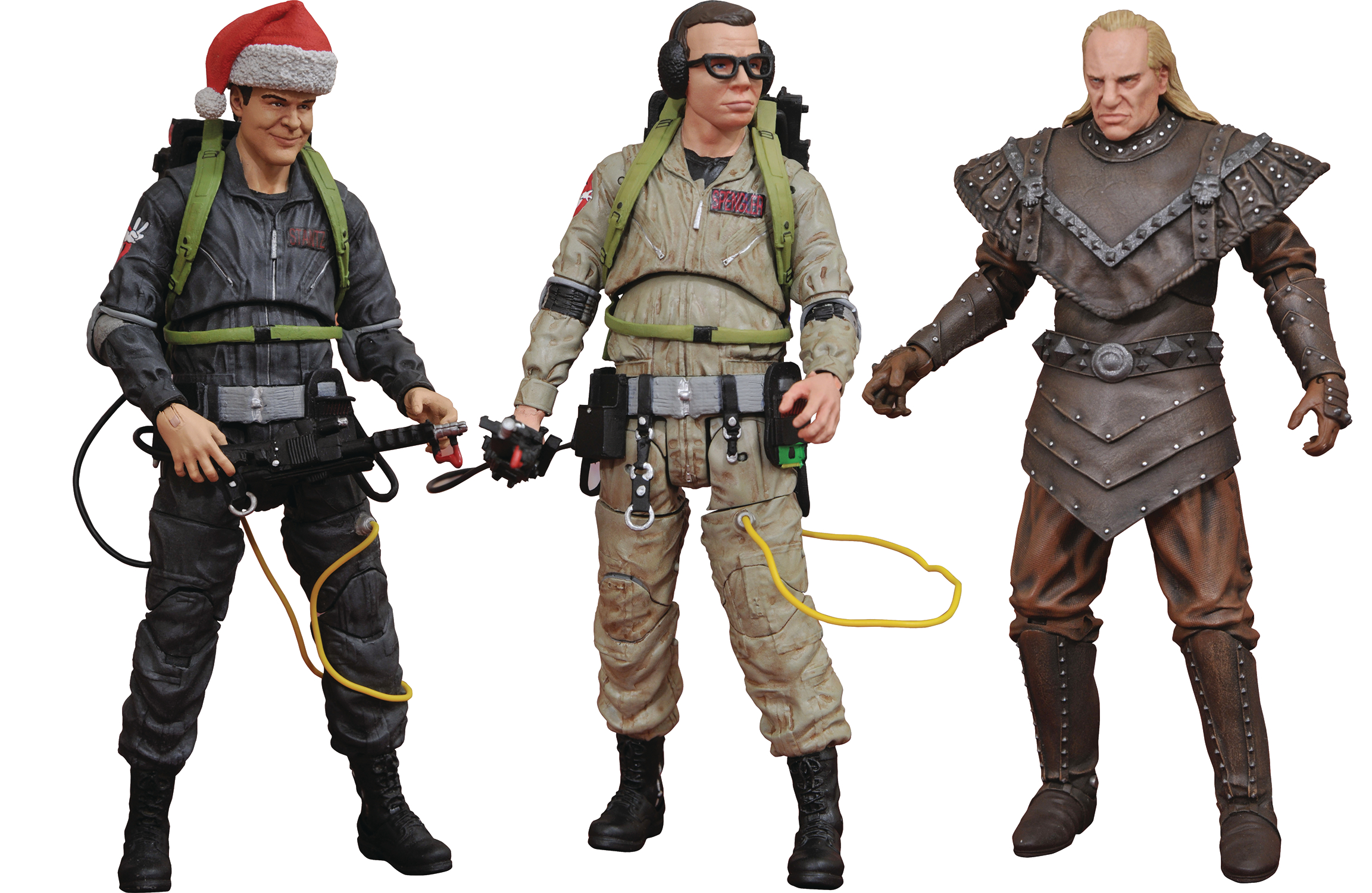 Ghostbuster 2 Select Action Figures
JUN172634
SRP: $24.99
It's the 15th-anniversary of the Select action figure format, and DST is continuing one of its most successful Select lines to date! With the 15-figure Rooftop diorama completed, DST is starting a new diorama-building series of Ghostbusters movie action figures, based on 1989's Ghostbusters 2! Series 5 will include Ray Stantz in his gray jumpsuit and gear, Louis Tully in his tan jumpsuit and gear, and Vigo the Carpathian. Plus, each figure includes pieces from a new diorama so fans can start to build the sign and doors from the Ghostbusters' fire house headquarters! Fire house parts will be inluded with the 15 figures total in Series 6-10, and these diorama pieces are exclusive to the speciality market. Each figure comes packaged in display-ready Select packaging, with side-panel artwork for shelf reference. Sculpted by Gentle Giant Studios!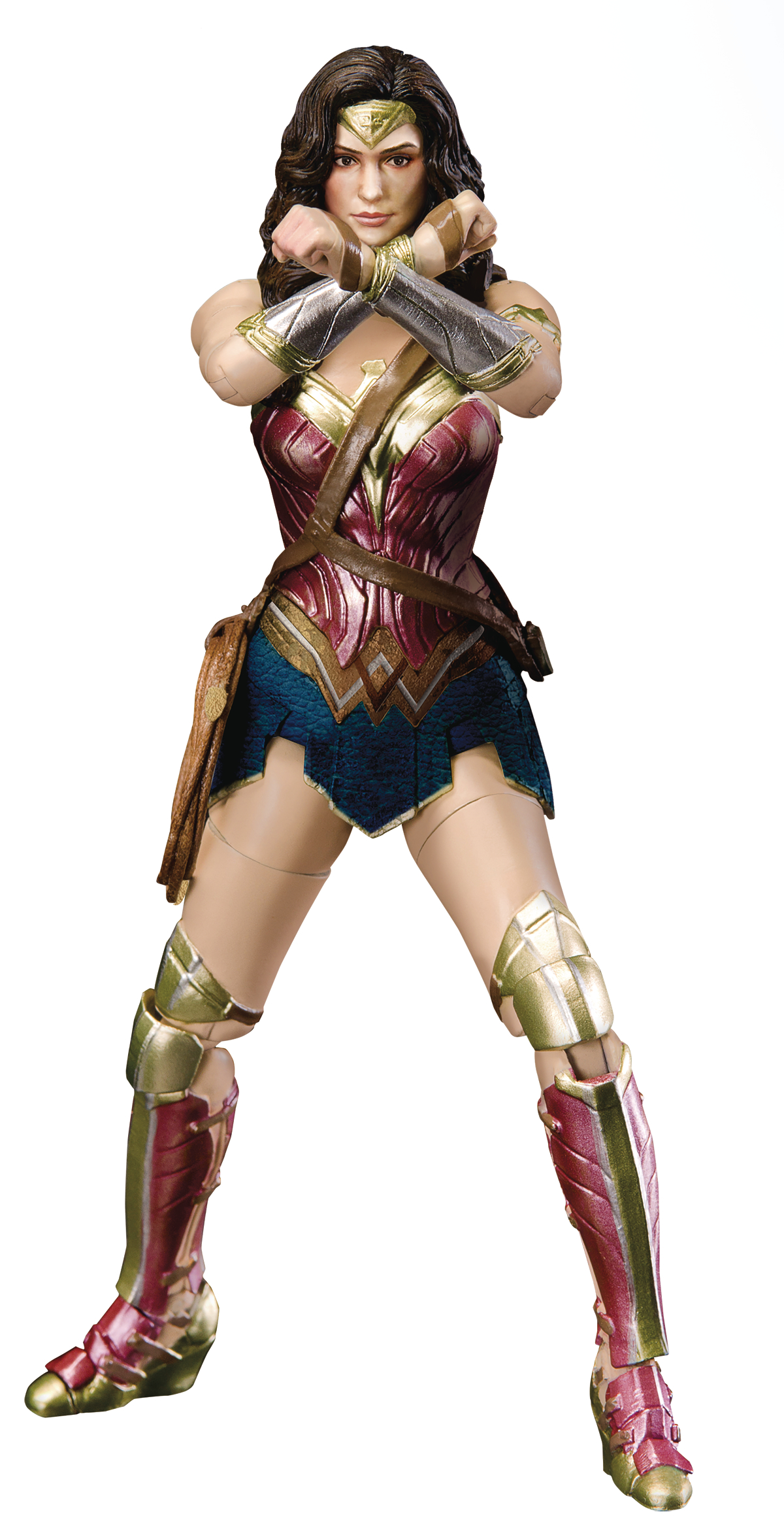 Batman v Superman Dynamic 8-ction Heroes Wonder Woman PREVIEWS Exclusive Action Figure
MAY178109
SRP: $50.00
Beast Kingdom provides an all new interpretation of classic DC superhero Wonder Woman based on Gal Gadot's portrayal in Batman V Superman: Dawn of Justice in their D.A.H. (Dynamic 8ction Heroes) series! The figure is made with real human proportions, and has a total of 24 movable joints, allowing you to recreate any number of classic poses. With fine exterior design and detailed professional painting, not only are Wonder Woman's exquisite features and delicate visage perfectly recreated, her battle dress and gear are all faithfully recreated. A die cast version of Diana's Sword and shield are included.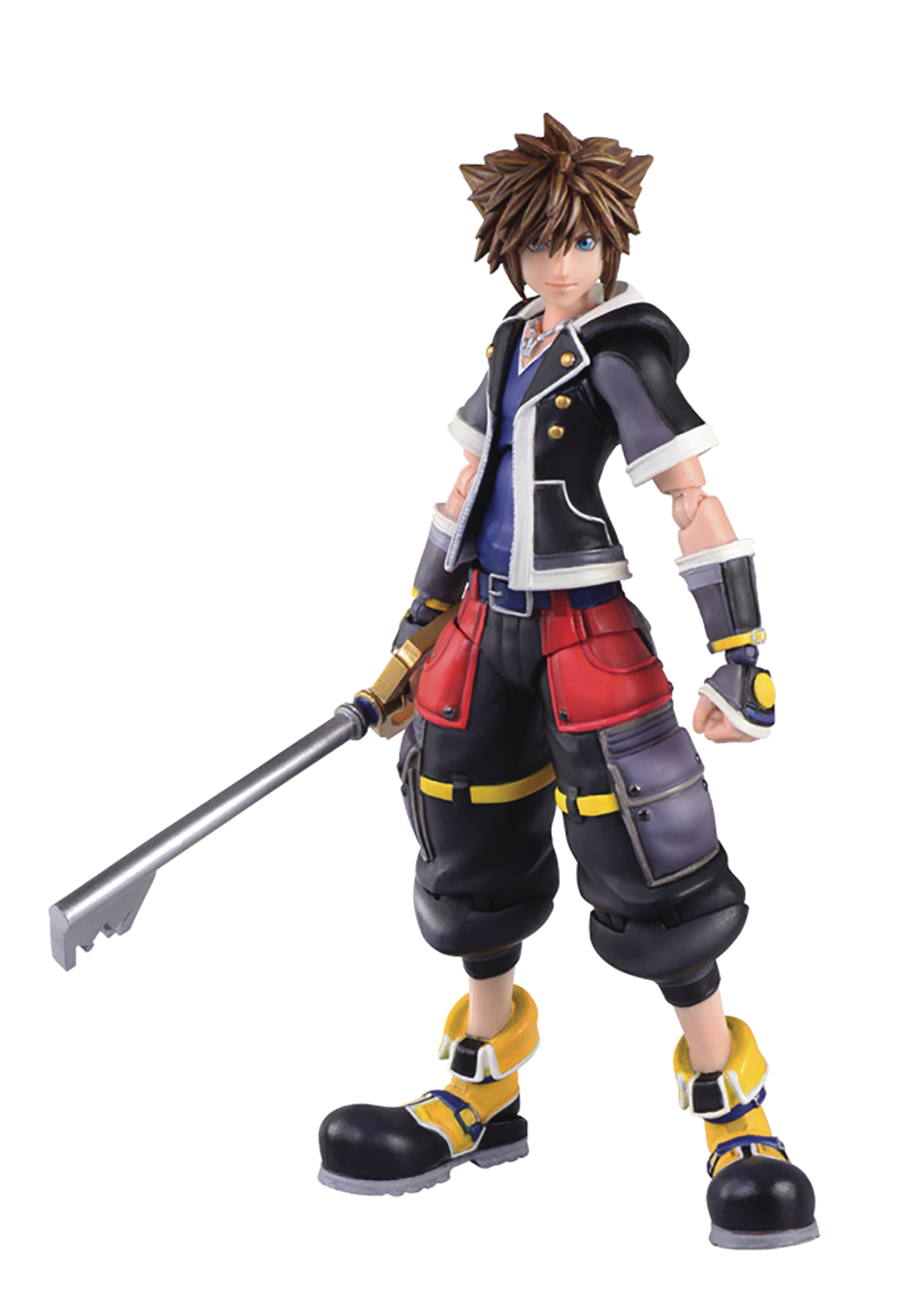 Kingdom Hearts 3 Sora 2nd Form PREVIEWS Exclusive Bring Arts Action Figure
SEP178239
SRP: $59.99
This action figure of Sora, the protagonist of Kingdom Hearts III, has been re-created with great detail even though it stands at only six inches tall. This easy-to-carry figure is so compact it fits right in the palm of your hands! With a wide range of motion in the articulated joints, you can recreate action poses and scenes from the game. Sora's Keyblade, which comes in two separate forms, as well as plenty of other interchangeable hands and face parts are included with the figure to make him even more fun to pose. Paintwork that faithfully recreates the in-game CG, such as the crisp contrast of colors, creates a small but impressive figure. Figure includes display stand.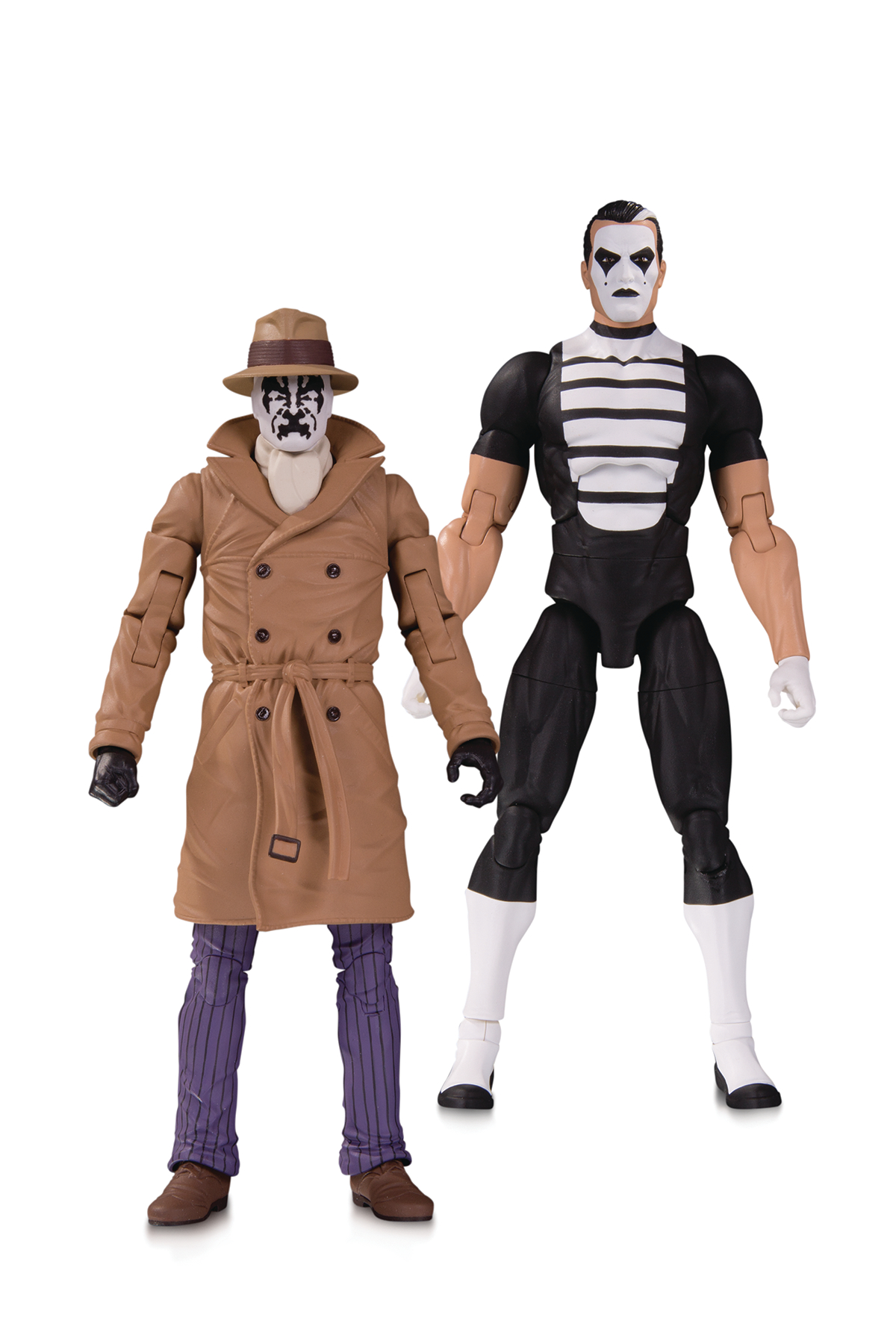 Doomsday Clock Rorschach & Mime Action Figure 2 Pack
APR180302
SRP: $50.99
DC COLLECTIBLES brings to life the characters featured in the smash-hit comic book series DOOMSDAY CLOCK by GEOFF JOHNS and GARY FRANK. This 2-pack action-figure pairing of RORSCHACH and MIME depicts the worlds of the DC Universe and WATCHMEN colliding for the first time! These figures are in a 6.75" scale and are loaded with very dynamic articulation points.
Marvel Select Beast Comic Action Figure

MAR182431
SRP: $24.99
Longtime X-Man and Avenger Hank McCoy, a.k.a. Beast, joins the long-running Marvel Select action figure line, adding to the already extensive X-Men line-up. Featuring approximately 16 points of articulation and interchangeable hands, the 7-inch figure comes with a new section of the Danger Room, with climbing bars for the team's resident super-genius gymnast. Combine it with the other X-Men's sections of the Danger Room to forge a larger diorama! Packaged in the famous Select packaging, with side-panel artwork for shelf reference.
See more gift ideas in the PREVIEWS Gift Guide!