Give Big With A New Omnibus Or Box Set
Nov 06, 2018
Want to buy a gift that has it all? Not just one volume, but the complete story. An omnibus or box set is that gift and your local comic shop has several full collections available now. PREVIEWSworld has highlighted five below that would make great gifts for the comic book fan in your life!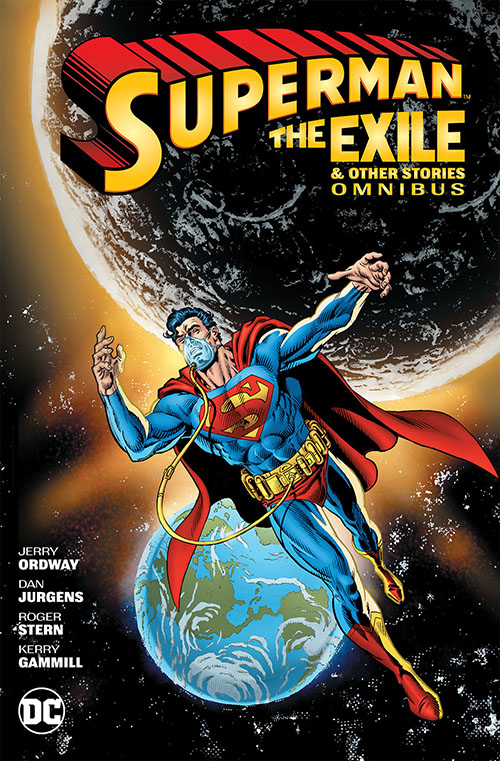 Superman: The Exile & Other Stories Omnibus HC
OCT170379
SRP: $125.00

The late 1980s stories that set the stage for the epic "Death of Superman" are collected in a new hardcover Omnibus edition for the first time. These tales include appearances by Lex Luthor, Lois Lane, Mongul, Mr. Mxyzptlk and more, plus the debut of the Eradicator, a key player in the post "Death of Superman" era.

Collects THE ADVENTURES OF SUPERMAN #445-460, SUPERMAN #23-37, ACTION COMICS #643-646 and ACTION COMICS ANNUAL #2.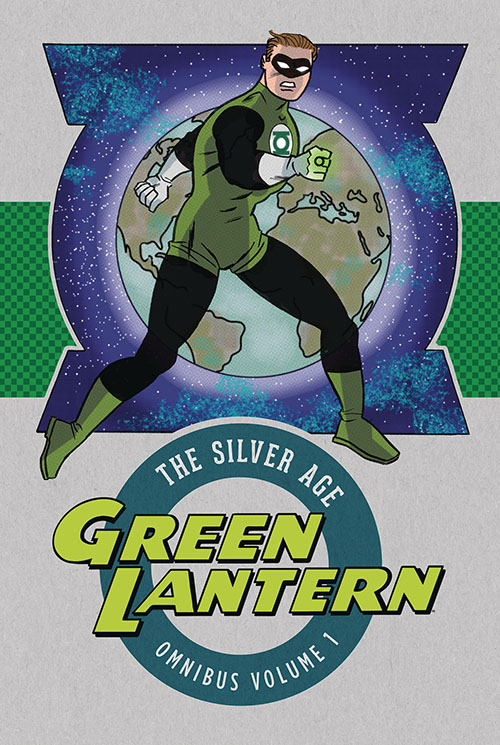 Green Lantern: The Silver Age Omnibus Vol. 1 HC
OCT160303
SRP: $99.99

A dying alien. A fearless test pilot. A ring of nearly limitless power. And a solemn vow to battle evil wherever it may be found. So begins one of comics' greatest sagas, and one of the medium's most enduring heroes-the story of Hal Jordan, the Green Lantern of Sector 2814! In these stories from SHOWCASE #22-24 and GREEN LANTERN #1-35, Green Lantern first meets the Guardians of the Universe and faces foes including Sinestro, the Weaponers of Qward, Sonar, Star Sapphire and many more!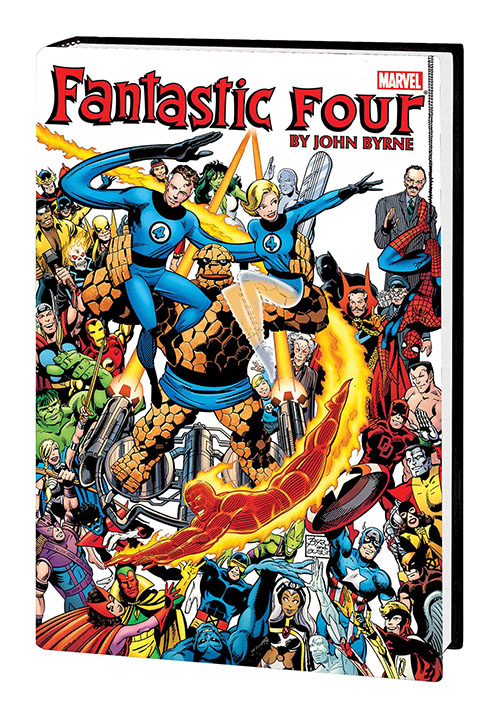 Fantastic Four by John Byrne Vol.1 Omnibus HC, New Printing
MAR180973
SRP: $125.00

It was the world's greatest comic magazine - again! Not since the days of Stan Lee and Jack Kirby had a creator so perfectly captured the intense mood, cosmic style and classic sense of adventure of Marvel's First Family. Fresh off an earth-shattering and reputation-making run as penciler on UNCANNY X-MEN, John Byrne proved his writing talent was every bit the equal of his art as he pulled double duty on FANTASTIC FOUR, launching Reed, Sue, Ben and Johnny into realms of imagination and wonder into which few creators before had dared to travel. From the four corners of the globe to the farthest reaches of space to the deepest depths of the Negative Zone, the FF face off against foes old and new - including the Dr. Doom, Galactus and Annihilus! Plus: The FF aid the Inhumans, bid farewell to the Baxter Building, don new costumes and celebrate their 20th anniversary in style as Byrne reminds us all there's a family at the heart of this team of adventurers!

Collecting MARVEL TEAM-UP (1972) #61-62; MARVEL TWO-IN-ONE #50; FANTASTIC FOUR (1961) #215-218, #220-221, #232-262 and ANNUAL #17; PETER PARKER, THE SPECTACULAR SPIDER-MAN (1976) #42; AVENGERS (1963) #233; THING (1983) #2; and ALPHA FLIGHT (1983) #4.

Rated T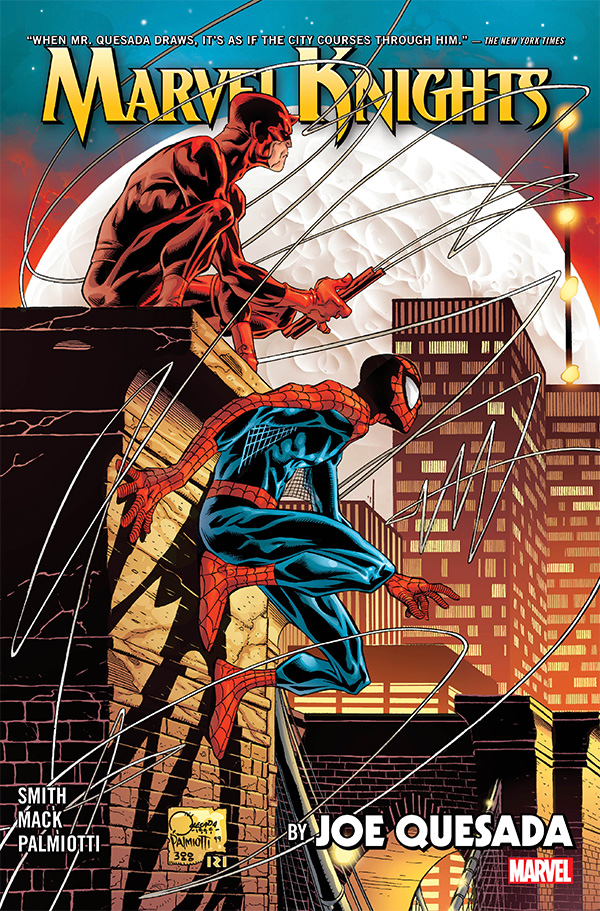 Marvel Knights By Joe Quesada HC
MAY180952
SRP: $100.00

Joe Quesada helped create the critically acclaimed Marvel Knights imprint - and these are the stories that defined it! Teaming with Hollywood legend Kevin Smith, Quesada breathed new life into Daredevil - and with the moody and atmospheric David Mack, he introduced the enigmatic Echo to the world of the Man Without Fear! In the highly personal DAREDEVIL: FATHER, Quesada took the reins as writer and illustrator. With New York suffering a deadly heat wave, a serial killer pushes a city at the boiling point over the edge - and only Daredevil can hold Hell's Kitchen together! Plus: more extras than you can shake a billy club at - including a gallery of Quesada's stunning Marvel Knights covers, and rarely-seen sketches and character designs!

Collecting DAREDEVIL (1998) #1-15 and #1/2, DAREDEVIL: FATHER #1-6, MARVEL AUTHENTIX: DAREDEVIL #1 and material from MARVEL KNIGHTS DOUBLE-SHOT #1.

Rated T+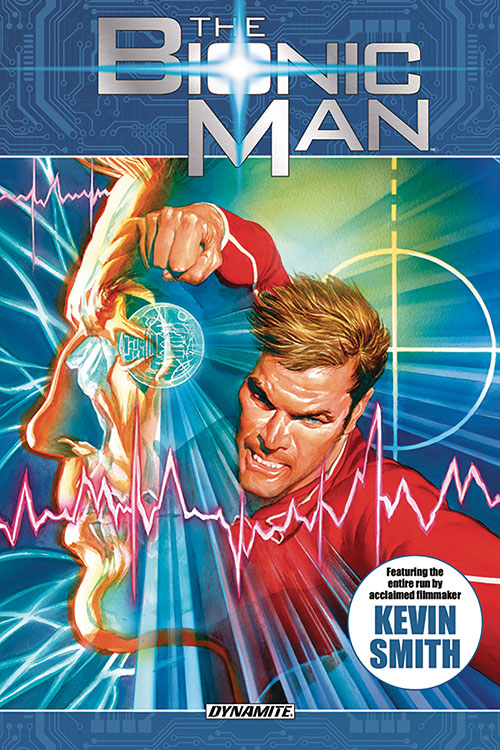 The Bionic Man Omnibus Vol. 1 TP
DEC171479
SRP: $39.99

Groundbreaking filmmaker Kevin Smith (Clerks, Chasing Amy) rebuilds the world's first bionic man, making him better, stronger, and faster than ever before! Steve Austin is plunged into a dangerous world of espionage and high adventure. Reunited with Jaime Sommers (of The Bionic Woman fame), Austin must face a maniacal enemy built from deadly technology and dedicated to the collapse of entire nations! Next, he tracks a deadly conspiracy to foreign territoy, where he discovers his strangest advesary yet - the legendary Bigfoot! Then, Austin faces new threats both foreign and domestic! When the brutal dictator of Libue threatens to use whatever means necessary to squash the rebels of his war-torn nation, the American government sends the Bionic Man to prevent the detonation of nuclear missiles on millions of innocents.
See more gift ideas in the PREVIEWS Gift Guide!