Great Gifts For Video Game Fans
Nov 05, 2018
Whether they're glued to the screen blasting away the bad guys, casually playing on a handheld device, or locked in a rousing battle of Words With Friends, it seems there is a video game fan in every household. But if you're trying to buy gifts for a gamer, you might have already noticed that they already have all of the games!
Well, don't worry, PREVIEWSworld can give you a 1UP with these five great gift ideas for the gamers in your life -- all available now at your local comic shop!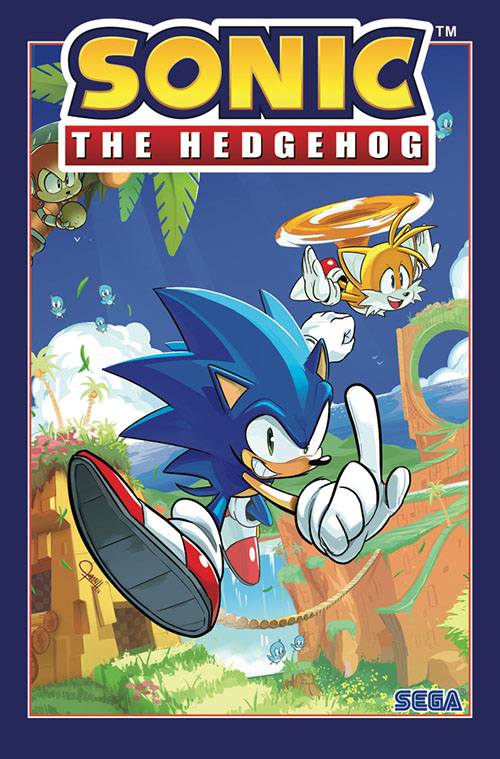 Sonic the Hedgehog, Vol. 1: Fallout TP

JUN180694
SRP: $15.99
The evil genius Dr. Eggman has been foiled-but the work of Sonic the Hedgehog isn't over yet! In the aftermath of the latest epic battle, rogue robots continue to attack small villages around the world. In order to succeed, Sonic will need the help of his friends Tails, Knuckles, and Amy, along with some new and surprising allies. This new collection from acclaimed writer Ian Flynn features the blue blur like you've never seen him before. Gotta go fast!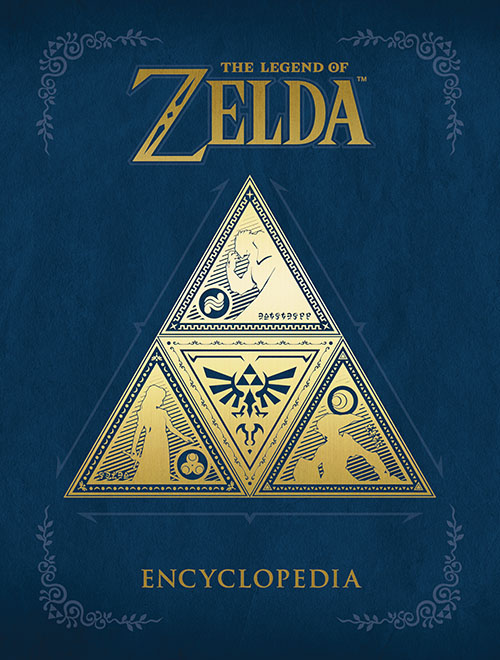 Legend of Zelda Encyclopedia

DEC170068
SRP: $39.99
A comprehensive collection of enemies and items, potions to poes, an expansion of the lore touched upon in Hyrule Historia, concept art, screencaps, maps, main characters and how they relate, languages, and much, much more, including an exclusive interview with Series Producer, Eiji Aonuma! This, the last of The Goddess Collection trilogy, which includes Hyrule Historia and Art & Artifacts, is a treasure trove of explanations and information about every aspect of The Legend of Zelda universe! Includes an exhaustive compendium of everything from the first 30 years of The Legend of Zelda, an expansion of information from The Legend of Zelda timeline, a rare development sketches of your favorite characters, and an extensive database of items and enemies.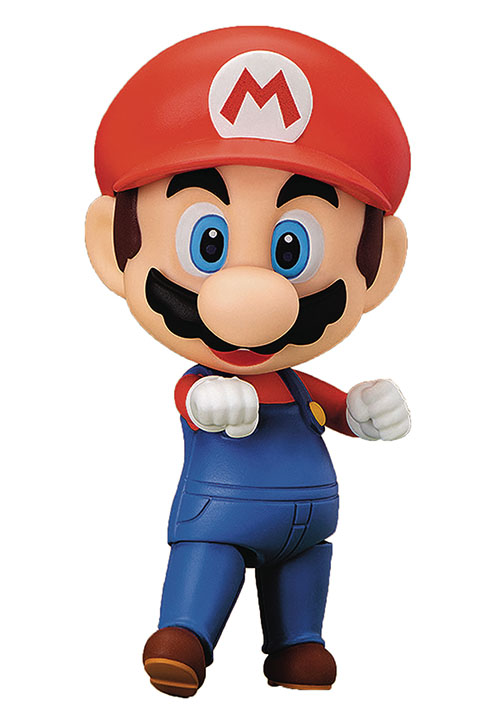 Super Mario Bros.: Mario Nendoroid Action Figure

DEC178069
SRP: $55.99
Nintendo icon Mario comes with both a smile and a serious expression, as well as various optional parts that bring out the world of Mario, such as some block parts, a coin and a Super Mushroom! 'Brake' parts for when he suddenly stops as well as dash parts for running are both included, and a background to display behind him is also included. He also comes with two enemies to display with him - a Buzzy Beetle and a Boo, which allow for all sorts of fun scenes from the game to be recreated in Nendoroid size! Some crossed arm parts for use on Nendoroid Luigi are also included, allowing for a classic pose of the Mario Brothers together!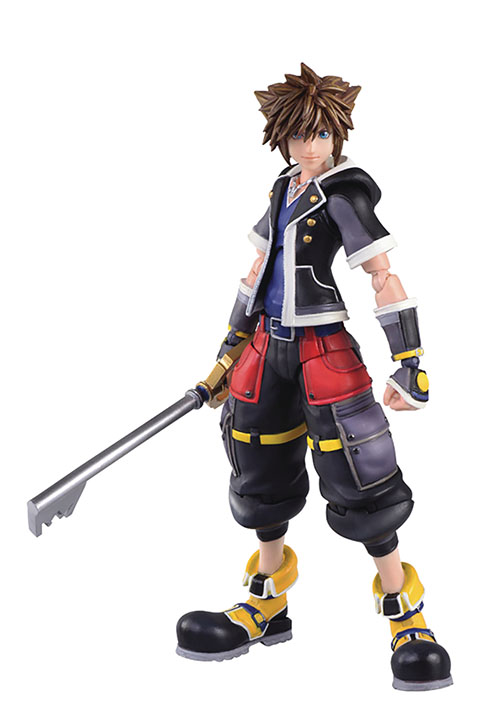 Kingdom Hearts 3: Sora Second Form 6-Inch PX Action Figure

SEP178239
SRP: $59.99
A PREVIEWS Exclusive! New Production Run! This action figure of Sora, the protagonist of Kingdom Hearts III, has been re-created with great detail even though it stands at only six inches tall. This easy-to-carry figure is so compact it fits right in the palm of your hands! With a wide range of motion in the articulated joints, you can recreate action poses and scenes from the game. Sora's Keyblade, which comes in two separate forms, as well as plenty of other interchangeable hands and face parts are included with the figure to make him even more fun to pose. Paintwork that faithfully recreates the in-game CG, such as the crisp contrast of colors, creates a small but impressive figure. Figure includes display stand.

Portal 2: Atlas and P-Body Nendoroid Action Figures

Atlas:
FEB188861
P-Body:
FEB188862
SRP: $69.99 Each
From the popular puzzle-platform game Portal 2 comes Nendoroids of the robotic duo, Atlas and P-Body! Their mechanical bodies have been captured with full articulation, allowing you to enjoy the unique movements in adorable Nendoroid size! Atlas and P-Body each come complete with a portal gun as well as two portals allowing for various different situations! The portals also feature multiple holes that allow you to connect arm parts onto, allowing you to pose the Nendoroid with one arm sticking through the portal for some more playful scenes! In addition, Atlas and P-Body are fully compatible with standard Nendoroid face parts, allowing for some interesting creations with a quick switch of parts!
See more gift ideas in the PREVIEWS Gift Guide!