Collector's Corner: Interview with Ollie Tubby
Jul 09, 2018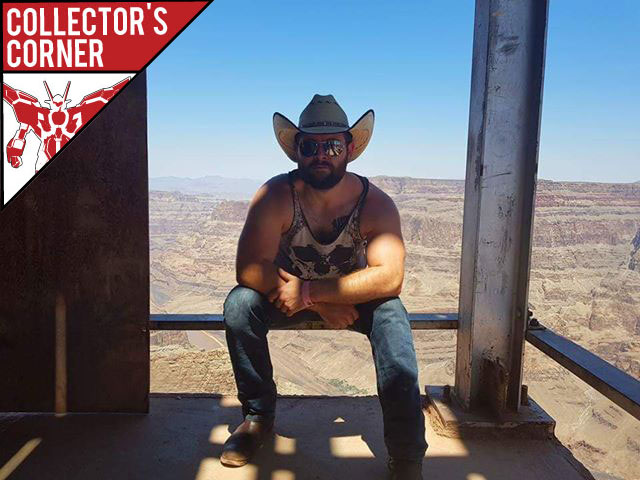 PREVIEWSworld ToyChest proudly introduces Collector's Corner! Here, we'll highlight anyone and everyone with a love of toys and collectibles. Whether it's a hardcore collector with no room on their display case or a veteran sculptor who makes a living in the industry, we'll talk to anyone who lives and breathes toys!
This week, we talk to Ollie Tubby, a toy collector and YouTuber who hails from the United Kingdom.
Ollie talks about how he started collecting and his favorite pieces.
---
TELL US ABOUT YOURSELF:
My name is Oliver Tubby, yes that's my real name; school was hard LOL.
I am quite a controversial person in the respect that I have a lot of interests from weight training, boxing, all night gaming marathons with my friends, to reading comics and creating youtube videos each week, and being with my fiancé Ashleigh (she is my best friend and my world).
I love to live life like a comic book, I live day to day by pretending Im in a movie, life is less boring that way. I am generally a down to earth person that enjoys all aspects of life, and I like to think that comics are from an alternate reality where it all actually happens, that'd be awesome!
Oh and Im actually the reincartnation of Wolverine, it's true, ask my mum.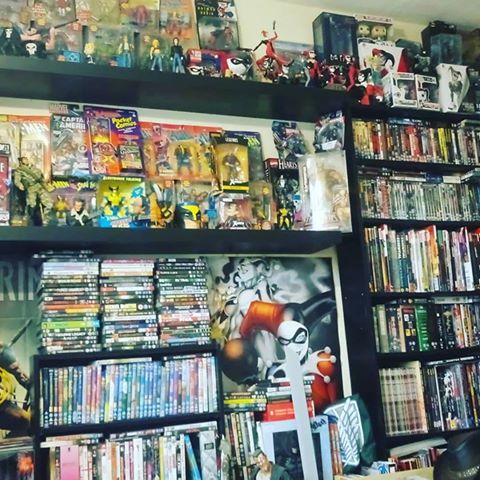 WHEN DID YOU START COLLECTING?
I think I was probably about 13 when I seriously started collecting action figures, but have loved this culture my whole life. As I got older I went on to collect comics, statues, busts, artwork and rare items.
WHAT SPURRED YOUR INTEREST IN COLLECTING?
WOLVERINE! Wolverine to me is alot of the reason why I started collecting, because of the love I have for the character, I wanted everything wolverine, from comics, to posters, to toys, to book ends, to retractable claws, you name it, I wanted it.
Theres not alot I don't know about the character, to me he is the ultimate bad-ass underdog that wins every fight, and he truly is terrifying.
WHAT SPECIFIC TOYS DO YOU COLLECT?
I grew up collecting figures from the movies that I watched and loved, I then went on to collect comic book related items from Marvel, DC, Vertigo, Sky Bound, McFarlane, Movie Maniacs and many more.
DO YOU HAVE ANY FAVORITE PIECES?
YES! My Wolverine Statue, It is like it has been carved by the gods.
My Stan Lee Signed Blank Page Wolverine Issue #1 9.8 graded comic.
I have many videos dedicated to my Prized Possessions on my youtube channel.
WHAT IS YOUR HOLY GRAIL COLLECTIBLE? (THE ONE THING YOU WOULD BUY IF MONEY WERE NO OBJECT)
To have a full collection of Hot Toy Wolverines!
(The Days of Future Past Wolverine and The Wolverine from the movie The Wolverine are my top favourites)
WHAT IS YOUR ADVICE TO FELLOW TOY COLLECTORS?
I would say that if you can, go to bootsales, you can find all sorts of gems and pay next to nothing and go on a nostalgia trip, they're great and I have been lucky with some great items, the next one is quite obvious but eBay, as I have had some great bargains over the years.
Take care of your collectables, you'll never know what they could be worth in the future, I see my collection as a small investment, that I'd NEVER sell as it gives me too much joy!
WHERE CAN PEOPLE FIND YOU ONLINE?
you can find me on youtube under the name WolverinePatch www.youtube.com/c/wolverinepatch
I hope to hear from you all on my channel, type *SNIKT* in the comments if you found my channel through here and we can all nerd out together.
Thank you for taking the time to read a little bit about me and my collection, and Thank you to TOY CHEST NEWS!